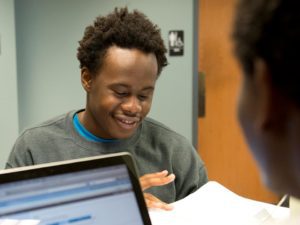 Contact info:
Testing Center Phone # 816-584-6887
Academic Success Center Main Office #816-584-6330
The Park University Testing Center can help you achieve your goals.
The Testing Center is located in Academic Underground in the Mabee Learning Center (MA231) on the Parkville campus. We provide test proctoring for incoming students, current students, and non-Park students who need this service.
Testing Center hours of operation are:
Monday: 9:00 am – 5:00 pm
Tuesday: 9:00 am – 8:00 pm
Wednesday: Closed
Thursday: Closed
Friday: Closed
Saturday: 10:00 am – 4:00 pm
Sunday: Closed
Our Services: