College of Liberal Arts and Sciences
Since its founding in 1875, Park University has stressed the importance of a liberal arts education to prepare students to be creative, independent, lifelong learners. At the heart of that tradition is the College of Liberal Arts and Sciences, which offers innovative programs in the fine and performing arts, the humanities, and the natural and social sciences.
Classes in the College of Liberal Arts and Sciences provide an invaluable foundation for a variety of careers, advanced professional programs or post-graduate coursework. Students master several academic subjects and become critical thinkers and adept problem-solvers, able understand the complexities of the human experience. Coursework in the liberal arts and sciences stresses not just the acquisition of a set of skills but the development of the whole person.
Mission
The College of Liberal Arts & Sciences of Park University will prepare graduates who are articulate, literate, reflective, lifelong learners and active global citizens.
VISION
The College will be a leader in providing quality, innovative, programs for academic preparation and intellectual growth, through multiple means, in a way that meets the needs of people living in an interdependent world.
Dean's Welcome
Since its inception, Park University has been a liberal arts institution with an emphasis on experiential learning. Today we in the College of Liberal Arts and Sciences carry on that tradition through innovative programs in the fine arts, the humanities, and the natural, applied, and social sciences. Our award winning faculty come from a diverse array of backgrounds but share a common belief that educating students in the liberal arts is a necessary foundation for any undergraduate degree.
The College is made up of more than fifty full-time faculty in nine departments spread between the School of Humanities and the School of Natural, Applied, and Social Sciences. Majors include Biology, Chemistry, Communication Arts, Computer Science, Criminal Justice, English, Fine Art, Geography, Graphic Design, History, Interdisciplinary Studies, Interior Design, Music, and Political Science. The College also includes the English Language and Culture Institute, the Honors Academy, and the Liberal Education program.
James F. Pasley, Ph.D.
Dean, College of Liberal Arts and Sciences
Professor of Political Science
Mackay Hall 20
816-584-6480
james.pasley@park.edu
School of Humanities
Department of Art and Design
Department of Communication, Journalism, and Public Relations
Department of English and Modern Language
School of Natural, Applied, and Social Sciences
Department of Computer Science and Information Systems
Department of Criminal Justice Administration
Department of History, Political Science, and Interdisciplinary Studies
Department of Mathematics
Department of Natural and Physical Sciences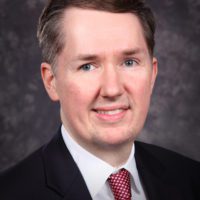 Dean, College of Liberal Arts and Sciences
Professor of Political Science
james.pasley@park.edu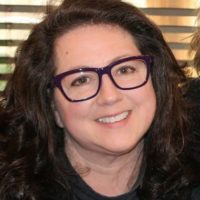 Associate Dean, College of Liberal Arts and Sciences
debra.sheffer@park.edu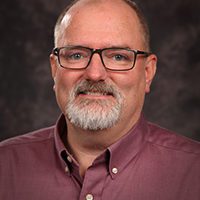 Associate Dean, College of Liberal Arts and Sciences
Associate Professor of Geology/GeoScience
scott.hageman@park.edu