Welcome to Park University at Gilbert Residence Life. We're glad you're considering living at our apartments or are visiting this site as a member of our community. We work hard to provide Park students with a premier living experience. View our local Gilbert Resources map to see what's close to campus.
We offer three options for students to choose from in the area.
Park Meadows $3400
Country Villas $3200
Desert Mirage $3900
Cost Academic Year 21/22
The above rates are per semester for a double occupancy room which includes a furnished apartment and utilities. Please note that signing with the University apartments constitute a year commitment.
Below are some of the common "Suite Style" apartment floor-plans in which the university operates. Suites consist of four students total. Each resident will be sharing a room and a bathroom with one other person as well as the common spaces with an additional two suite-mates.
Apartment complex tours are subject to availability and can be coordinated by emailing gilbert@park.edu
A full listing of apartment furnishing can be found here.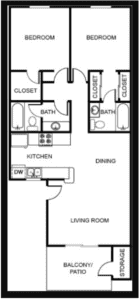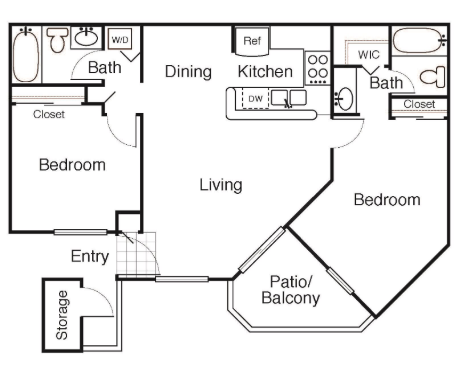 Park University Gilbert Housing Process