Park University Continuing Education
Featured Programs
Digital Forensics Certificate
Identification, Collection, and Preservation of Digital Forensic Evidence
Dr. Fred Cohen and Dr. Tom Johnson
This course addresses the three most important areas of digital evidence:
identification
collection
preservation
It introduces many techniques and includes practical examples and activities.
Dates: Wednesdays – November 7, 14, 21, 28 and December 5 at 6 p.m. (CST)
Intelligence Analysis certificate
Future Issues and Global Trends in National Security and Intelligence
Dr. Thomas A. Johnson; Dr. Fred Cohen
This course focuses on future issues in national security on a global basis. It includes issues ranging from:
climate change
demographic changes,
migration patterns,
catastrophic events,
globalization
other issues impacting National Security and Intelligence.
The Nonfiction Writers Intensive (NWI) is a workshop series collaboration between Park University's Watson Literacy Center and The Little Fig. The NWI's purpose is to build a collection of career pathway success stories that showcase subjects of cultural, linguistic, ethnic, and gender diversity. NWI will help authors craft biographical stories that are noteworthy but have yet to be told.
Park University is excited to announce that we have partnered with ed2go to provide hundreds of high-quality non-credit continuing education courses. Each course is design to expand your knowledge and understanding of specific topics relevant for today's workplace. Park University is proud to offer classes that are affordable, engaging and interactive.
Take Courses Online or at Union Station in Kansas City
Online – 12.5 Hours
Face-to-Face – 4.25 Hours
Each course lasts one month and is composed of online readings, tutorials, discussion, videos, webquests and a variety of other resources.
 Cost
Online $60 for a 12.5-hour online course
Face-to-Face $20 for a  4.25-hour
Teachers must take three 4.25-hour courses of their choice throughout the year and create an original lesson plan for each course (for a total of 3) to earn one graduate credit hour.
Each course is payable to Science Pioneers
Graduate credit is $65 per credit hour and is payable to Baker University. (Once you enroll in the Science Pioneers course, you have the option within the course to sign up for graduate credit.)
Science Pioneers Teacherline cost $60 (1 online course or 3 face-to-face courses)
Graduate Credit Park University $70.00 per graduate Credit
To Receive Park University Graduate Credit
To receive graduate credit, 12.5 hours of dedicated online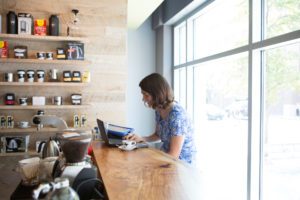 work and complete weekly lesson plan based on the topic of that particular week are required. All lesson plans within the class will be shared with other students enrolled.
Please note: In order to receive graduate credit from Park University you must send your payment.
ABOUT CONTINUING EDUCATION
Park University is committed to providing a wide variety of opportunities for all learners. At Park University, where quality matters, we extend our teaching resources beyond traditional programs. Through credit courses, non-credit courses, workshops and conferences. Park University recognizes that continuing education is important for the economic growth of our Nation.