CREW AT PARK UNIVERSITY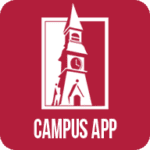 Four new ways to stay connected with your campus: Access all your campus information on the go, keep your classes, assignments and events organized, join the campus discussion and connect with your peers, chat with your friends and see their timetables.
GET THE FREE CAMPUS APP FOR iOS OR ANDROID
Canvas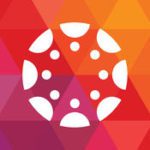 The Canvas App facilitates mobile "on-the-go" interaction between faculty and students by allowing access to Park's Canvas courseware via mobile device. Check on assignments or join discussions with your classmates and faculty anytime, anywhere. Now you don't have to be tied-down to only using your computer's browser!
GET THE FREE CANVAS APP FOR iOS OR ANDROID
Explore Park

Thinking of attending Park University in Parkville, MO, online or at a Park University campus center? Prospective students and families can navigate the campus and learn about our unique programs and culture through self-guided tours. Whether at home or on campus our our interactive student guide will accompany you as you explore our offerings through the use of the GPS-enabled campus map, student videos and photos. More key features and screen shots.
GET THE FREE PARK MOBILE APP FOR iPHONE OR ANDROID.