Park University Alumni Association Reveals Honorees of 2022 Annual Awards
September 8, 2022 — The Park University Alumni Association has announced the 2022 honorees of its four annual awards. A ceremony recognizing the recipients, along with the University's Athletics Wall of Honor awardees (announced in June), will be held as part of Park's Homecoming Weekend festivities on Friday, Sept. 30, starting at 3 p.m. in Graham Tyler Memorial Chapel on the University's flagship Parkville (Mo.) Campus. The following is the list of awardees: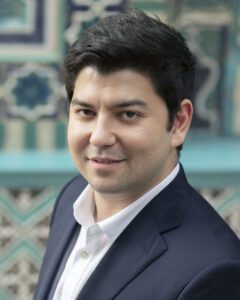 Distinguished Alumnus Award
This award, which recognizes Park alumni who have distinguished themselves through career service or community achievements, will be presented to Behzod Abduraimov, a resident of Kansas City, Mo., originally from Tashkent, Uzbekistan. Abduraimov, who earned an Undergraduate Certificate in music performance/piano from Park in 2013, and serves as an artist-in-residence in the University's International Center for Music, is a world-renowned concert pianist.
The first prize winner of the London International Piano Competition — at age 18 — while a student of Park ICM founder and artistic director Stanislav Ioudenitch, Abduraimov travels the globe performing with orchestras and symphonies, as well as playing solo concerts. His debut album in 2012 for the Decca record label, a recording of works by Sergei Prokofiev, Franz Liszt and Charles-Camille Saint-Saens, won the Choc de Classica and the Diapason Découverte. In 2016, he became one of the youngest artists to make his solo recital debut at New York's Carnegie Hall.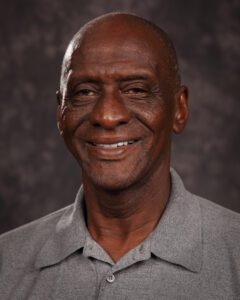 Torchlighter Award
This award is given to honor individuals who have made significant, long-standing contributions and commitment to Park University, whether alumni, faculty or friend. The recipient of this year's award is Claude English, a resident of Overland Park, Kan.
English, who retired as Park University's director of athletics in August 2021, served as men's basketball head coach from 1992-2005. In 1996, he added the title of athletics director and served in that role for 25½ years. During his tenure, Park won seven NAIA national volleyball championships (five men's and two women's) and 79 conference titles, while also mentoring 170 NAIA All-Americans and 428 NAIA Scholar-Athletes. As head coach of the men's basketball program, English compiled the second-most victories in school history. Read more about English's history at park.edu/news/english-announces-retirement.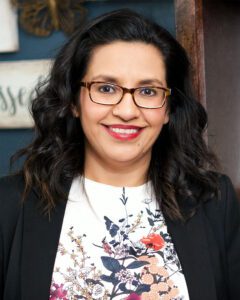 Marlowe Sherwood Memorial Service Award
This award is presented to Park University alumni in recognition of volunteer service to community and/or civic organizations. The award is named in honor of Marlowe Sherwood, 1963 graduate, who exemplified the school motto of Fides et Labor (faith and labor). This year's recipient is Verenice Castillo, a 2018 graduate (Bachelor of Science degree in social psychology) and resident of San Antonio, Texas.
Castillo is the founder and chief executive officer of the Military Spouse Advocacy Network, a nonprofit organization founded in 2014 with a mission to create stronger military families through education, empowerment and support. Castillo has been nationally recognized for her work numerous times. In 2013, she was named the Armed Forces Insurance Air Force Spouse of the Year; in 2015, she received the Volunteer Excellence Award from the chief of staff of the Air Force; in 2017, she was honored as the Heroes at Home Air Force Spouse of the Year; and in 2019, Castillo was named as one of 30 Women Military Influencers by MilitaryHomeLife magazine.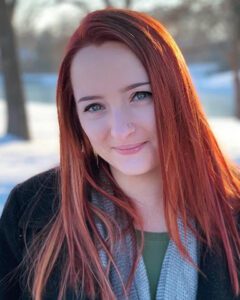 Park Promising Young Professional Award
This award recognizes a Park University alumnus/a who graduated from Park within the last 10 years, is under the age of 40 and shows exceptional leadership promise in his or her profession and community. This year's recipient is Alayna Howard, a 2018 graduate (Bachelor of Arts degree in English writing) and resident of Kingston, Mo.
Howard is the Kansas City program manager at HALO Foundation, a nonprofit organization that provides housing, healing and education to homeless and at-risk youth around the world. In that role, Howard creates and implements programming that is educational or therapeutic for children experiencing homelessness in the Kansas City area, and manages HALO's volunteers and interns.
*****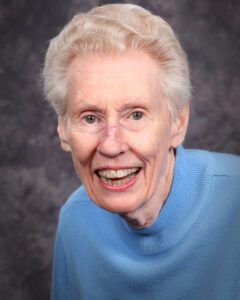 In addition, the University's Office of Academic Affairs will honor Betty Dusing, former associate librarian, as the recipient of the 2022 Paul H. Gault Service Award. A ceremony recognizing Dusing will be held on Thursday, Sept. 29, starting at 1 p.m. at the Jenkin and Barbara David Theater inside Alumni Hall on the University's Parkville Campus. The award is presented annually to a retired Park University faculty or staff member who provided a minimum of 15 years of distinguished service to the University.
Dusing, a resident of Parkville, Mo., held a variety of roles within Park's McAfee Memorial Library for nearly 55 years (1965 to 2019), including acquisitions, cataloging, circulation, interlibrary loans and staffing the library's front desk.