Park University Hosting Black History Month Events
February 2, 2023 — During the month of February, Park University's flagship Parkville Campus will host a number of Black History Month-related events. Admission to all events is free and open to the public.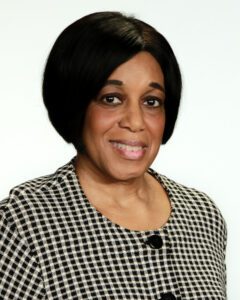 On Thursday, Feb. 16, Andrea Hendricks, Ed.D., will present a talk on "Bold Inclusion for Greatness – The Journey," starting at 10 a.m. at the Jenkin and Barbara David Theater inside Alumni Hall. The event will also be livestreamed via the University's video portal at parkumedia.com/parkumedia.
Hendricks, who serves as the chief diversity, equity and inclusion officer at Tico Productions in Kansas City, Mo., will share the journey for bold inclusion, spark ideas for greater engagement and provide an approach for creating a culture of diversity and inclusion.
Hendricks is an executive who provides strategic vision, inspiration and focused leadership for the development and implementation of key initiatives connected to human resources and diversity and inclusion programs designed to strengthen commitment, intention and culture. She is the author of The BIG Journey: Bold Inclusion for Greatness, a blueprint to empower business leaders and to help them build capacity around diversity and inclusion, and create positive organizational change.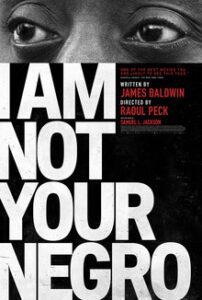 ———-
On Wednesday, Feb. 22, the University's McAfee Memorial Library will present a movie screening and discussion of the film "I Am Not Your Negro," starting at 2 p.m. in the David Theater.
The 2016 Oscar-nominated film (for Best Documentary Feature at the 89th Academy Awards in 2017), directed by Raoul Peck, is based on James Baldwin's unfinished manuscript, Remember This House, which explores the history of racism in the U.S.
———-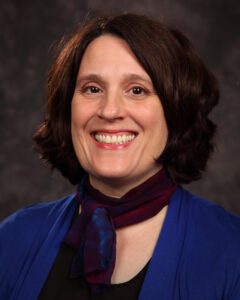 On Thursday, Feb. 23, Andrea Lee, Ph.D., associate professor of fine art at Park University and director of the University's Campanella Gallery, will present a talk related to the history of African American art, starting at 6 p.m. in the University's Norrington Center Learning Lab.
Lee's talk on "African American Art: Fine and Folk Art Traditions" will explore the history of this art dating back to the 19th century. Lee said that with origins in early slave communities, African American folk art traditions such as quilt-making and ceramics have contributed to American culture since the 19th century. Furthermore, fine art traditions such as painting, sculpture and photography emerged and expanded in the 20th century, with modern art movements such as the Harlem renaissance and during the Civil Rights era.
Her research in art history includes contemporary artists, non-Western art, women's art and modern art.
———-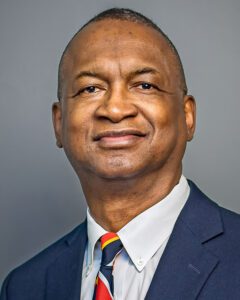 On Tuesday, Feb. 28, retired Col. Dwayne Wagner, who serves as an assistant professor at the Command and General Staff College at Fort Leavenworth, Kan., will present a discussion titled "We Have Come a Long Way…We Have a Ways to Go," starting at 10 a.m. in the David Theater. The event will also be livestreamed via the University's video portal at parkumedia.com/parkumedia.
In his talk, Wagner will use his life experiences, historical vignettes, current-day concerns and the evolution of Black history within modern day America to challenge those in attendance to be more self-reflective and embracing of others.
Wagner served on active duty from 1978-2008 as a military police officer. As a lieutenant colonel, he commanded the military police battalion that provides security to the U.S. Disciplinary Barracks, the Department of Defense's largest penitentiary. As a colonel, he handled counter-narcotics policy issues with the U.S. Customs and Border Protection and the Drug Enforcement Administration. After retiring from active service, Wagner transitioned to teaching international relations, national security policy and strategy at the CGSC.