Kirby Brown Appointed Dean of Park University's College of Management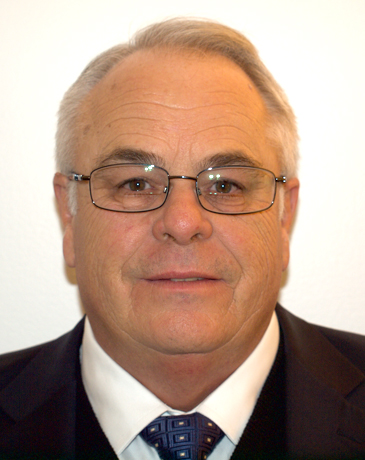 Dec. 17, 2018 — Kirby R. Brown, who recently retired after 40 years of military and federal service, has been appointed as the dean of Park University's College of Management. Brown starts in his new role at Park on Tuesday, Jan. 1, 2019.
As the dean of the College of Management, Brown will be the chief administrative, fiscal and academic officer of the College. He will be responsible for implementing the College of Management's policies and procedures in concert with the University's policies, as well as the strategic, programmatic, financial and management operations that support the mission of the College and its role within the University.
Brown completed his federal career as a member of the Senior Executive Service with Department of Defense equivalency to a major general. Prior to joining Park, he served as the deputy to the commanding general for the U.S. Army Combined Arms Center at Fort Leavenworth, Kan., since 2012. In that role, Brown was the chief operation officer for the Center's global operations, which is composed of four major subordinate organizations, eight Centers of Excellence, 17 schools and 33,000 employees. During his tenure, Brown orchestrated the transition of the disparate schools into a university construct and served as the lead for the professional education of the Army's 275,000 civilian employees.
His other military assignments have included leading Army research and development of space-based technology units, along with 22 years of uniformed service in the Army. In addition, he has served as a senior military analyst with the Institute for Defense Analyses and in various C-level leadership positions with medium-sized defense companies.
Brown has received the Senior Executive Service Presidential Rank Award at both the distinguished and meritorious levels, the highest and second-highest awards given to career SES members, as well as honors including the Meritorious Civilian Service Award, Superior Civilian Service Award, Legion of Merit and Meritorious Service Medal. He was also recognized by his alma mater, Pittsburg (Kan.) State University, with the Meritorious Achievement Award in 2015.
Brown earned both a Master of Science degree in education and a Bachelor of Science degree in manufacturing technology from Pittsburg State, and a Master of Science degree in logistics management from Florida Institute of Technology. Brown is also a certified professional logistician by the Society of Logistics Engineers.