Park University Appoints Dr. Donald Chrusciel as Vice President of Finance and Administration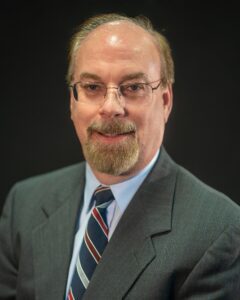 August 28, 2023 — Park University announces the appointment of Donald Chrusciel, Ph.D., as its vice president of finance and administration, effective today.
In his role as VPFA, Chrusciel will oversee the financial, accounting and administrative operations of the University, including strategic delivery. He will be responsible for all fiscal services, including financial systems, reporting and controls, as well as fiscal policies and regulations. In addition, Chrusciel will be responsible for ensuring the University has requisite financial resources, including cash management and borrowing agreements. Furthermore, Chrusciel will be responsible for oversight of the Office of Human Resources, Office of Information Technology Services and Office of Facilities.
Chrusciel joins Park University after having served as vice chancellor of financial and administrative services with the Kansas City region's Metropolitan Community College system since June 2018.
He has spent his entire professional career in higher education, including recent stints as vice president of finance and administrative services at Bakersfield (Calif.) College within the Kern (County, Calif.) Community College District and as vice president for administration and finance at the University of Central Oklahoma. Chrusciel also spent 14½ years as the business services director of facilities planning and management at Iowa State University in Ames. In addition, Chrusciel held various roles at the University of Wisconsin-Whitewater and the University of California, Berkeley.
Chrusciel earned his doctorate degree in industrial education and technology from ISU. He also earned a Master of Science degree in management information systems/operations management from the University of Wisconsin-Milwaukee, a Master of Business Administration degree from California State University, Hayward (now CSU, East Bay), and a Bachelor of Science degree in biochemistry from Michigan State University.