Park University Appoints Dori Woodruff as Senior Director of Human Resources and First DEIB Officer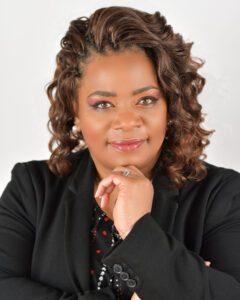 February 6, 2023 — Park University has appointed Dorice "Dori" Woodruff to serve as senior director of human resources and as the University's first chief officer of diversity, equity, inclusion and belonging, effective today.
In those roles, Woodruff will maintain responsibility for all functions of the University's Office of Human Resources, including recruiting, hiring, onboarding, training, professional development, benefits administration and compliance with laws and regulations. In addition, Woodruff will oversee Park's diversity, equity, inclusion and belonging strategies and initiatives. In this role, Woodruff will collaborate with the People and Culture Strategic Impact Group to implement Park's Vision 2025 objectives. Woodruff will also serve as the University's Title IX officer.
Woodruff comes to Park University with 15-plus years of experience in human resources and employee relations. Prior to joining Park, Woodruff served as the director of diversity, equity and inclusion and equal employment opportunity officer with the Kansas City Area Transportation Authority / Ride KC. She also served roles as director of human resources for the 16th Circuit Court of Jackson County, Mo.; chief human resources officer at Foremost Family Health Centers in Dallas; employee relations partner for LSG Group in Irving, Texas; human resources business partner at ExamOne in Lenexa, Kan.; employee relations manager at Pinnacle Entertainment in Kansas City, Mo.; and director of human resources for Hilton Worldwide at hotels in Chicago, Columbus, Ohio, and New York City.
A resident of the Kansas City area, Woodruff earned a Master of Arts degree in human resources development from Webster University and a Bachelor of Science degree from Park University in management/human resources. She is currently pursuing a doctoral degree in strategic leadership from Liberty University. Woodruff has also earned a number of human resources professional-related certifications.