Photography Exhibit Featured in Park University's Campanella Gallery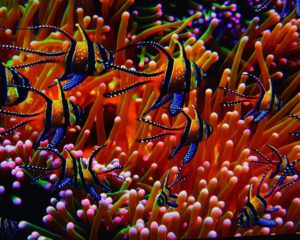 January 3, 2023 — An exhibit of photography by William Eickhorst, Ed.D., will be featured in Park University's Campanella Gallery beginning Monday, Jan. 9, through Friday, Feb. 24. Admission to the Gallery, located within Norrington Center on the University's flagship Parkville Campus, is free. A reception for Eickhorst will be held on Sunday, Jan. 15, from 2 to 4 p.m. in the Gallery.
Eickhorst, a former adjunct instructor of fine/visual art at Park University and a resident of Kansas City, Mo. (Northland), said that since his retirement from full-time teaching in 2006, he has been able to devote considerably more time to photography. In his artist statement, he said, "As you wander through the exhibit, it is clearly evident that I do not have a distinct personal style or a favorite genre. I find the pursuit of a 'distinctive' style to be a self-imposed restriction and I prefer to work with many different photographic categories, especially wildlife, landscape, nature and fine arts types of imagery. Sometimes the initial capture is the finished product, other times it becomes a starting point for post-production explorations."
The Campanella Gallery, directed by Andrea Lee., Ph.D., associate professor of art and design, is open during Norrington Center's and the McAfee Memorial Library's regular business hours:
          •  Monday through Thursday, 7:30 a.m. to 9 p.m.
          •  Friday, 7:30 a.m. to 4:30 p.m.
          •  Saturday, 10 a.m. to 4 p.m.
          •  Sunday, 4 to 9 p.m.
Note: The building will be closed on Monday, Jan. 16 (Martin Luther King Jr. Day holiday) and Monday, Feb. 20 (President's Day holiday).