Park University's Great War Institute to Hold Inaugural Event Highlighting Namesake of Buffalo Soldiers National Monument
Oct. 14, 2021 — Park University's Great War Institute, a division of the University's George S. Robb Centre for the Study of the Great War, will host its inaugural Great War Institute Lecture Series event with a discussion on "The Legacy of Col. Charles Young." The talk will be held on Friday, Nov. 5, starting at 7 p.m. at The National World War I Museum and Memorial in Kansas City, Mo. Admission to the event is free and open to the public, but reservations are requested at my.theworldwar.org/charlesyoung.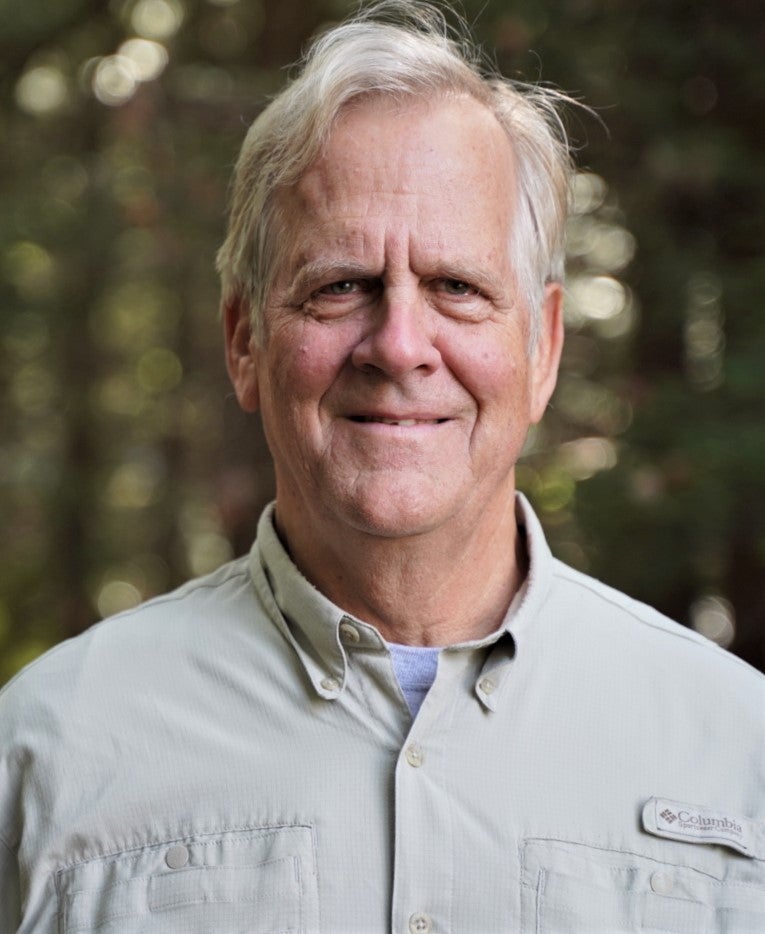 Presenting the discussion will be Brian Shellum, an author and historian who writes about African American and military history. Shellum retired in 2015 as a senior intelligence officer with the Department of Defense in the Joint Improvised Explosive Device Defeat Organization. Prior to that, he served as a government historian in the Defense Intelligence Agency for 12 years. He retired from the U.S. Army after service as an armor officer and West European foreign area specialist.
Shellum's career highlights include various troop assignments with tank units, a tour as an Army attaché, Gulf War service with the 2nd Brigade, First Armored Division, and work as a senior political-military analyst in the DIA. He graduated from the U.S. Military Academy at West Point, N.Y., and holds a graduate degree from Campbell University. His military decorations include the Bronze Star Medal and the Order of St. George.
Shellum has authored three books, Black Cadet in a White Bastion: Charles Young at West Point, Black Officer in a Buffalo Soldier Regiment: The Military Career of Charles Young, and African American Officers in Liberia: A Pestiferous Rotation, 1910-1942, all published by the University of Nebraska Press. His fourth book, Buffalo Soldiers in Alaska, Company L, Twenty-Fourth Infantry, will be published by the University of Nebraska Press this month.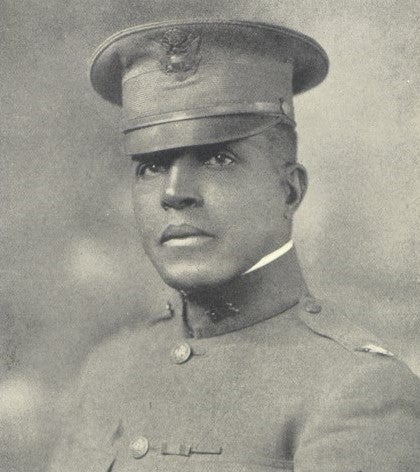 His lecture will focus on Col. Charles Young (1864-1922), a soldier, diplomat and civil rights leader who overcame stifling inequality to become a leading figure in the years after the Civil War when the U.S. emerged as a world power. His work ethic, academic leadership and devotion to duty provided a strong base for his achievements in the face of racism and oppression. His long and distinguished career as a commissioned officer in the U.S. Army made him a popular figure of his time and a role model for generations of new leaders.
In 1884, Young was the ninth African American to enter the U.S. Military Academy and five years later became the third to graduate from West Point. The newly-commissioned second lieutenant was assigned to the 9th Calvary for Fort Robinson, Neb., before being transferred to Fort Duchesne, Utah, and rising to the rank of captain. Following service at Wilberforce (Ohio) University, Young became the first African American national park superintendent, managing Sequoia National Park (now Sequoia Kings Canyon National Park) in California.
Young was appointed the first U.S. military attaché to Haiti and the Dominican Republic in 1904 before serving in the same role to Liberia from 1912-16 and earning two promotions (to major in 1912 and to lieutenant colonel in 1916).
In 1917, Young was medically retired and promoted to colonel. In hopes of reconsidering his retirement, Young, then 54 years old, made a historic 500-mile horseback ride from Wilberforce to Washington, D.C., but to no avail. However, he was retained on a list of active duty officers. Days before the Armistice of Nov. 11, 1918, Young was assigned to Camp Grant, Ill., to train Black servicemen before the Department of State in 1920 appointed him to serve again as military attaché in Liberia. However, during a visit to Nigeria in late 1921, Young became gravely ill and died in early January 1922.
Due to British law, Young's body was buried in Nigeria for one year before it could be repatriated to the U.S. for final interment. After arriving back in the U.S. in New York City in May 1923, Young received a hero's welcome as thousands celebrated his life as he made his way to Washington, D.C. On June 1, 1923, Young became the fourth soldier honored with a funeral service at Arlington (Va.) Memorial Amphitheater before burial in Arlington National Cemetery.
The legacy of Young's service in the Indian Wars, Spanish American War, Philippine American War, Pancho Villa Expedition and World War I are continued through the Charles Young Buffalo Soldiers National Monument in Wilberforce, and collection held in the National Afro-American Museum and Cultural Center, also in Wilberforce.
Park University's Great War Institute Lecture Series is presented in conjunction with The National World War I Museum and Memorial, the World War I Historical Association, the Black Archives of Mid-America, the Harry S. Truman Library and Museum and the Veterans of Foreign Wars.
For more information on Park University's George S. Robb Centre for the Study of the Great War, visit gsr.park.edu.