Park University's Hauptmann Lecture to Feature Talk on Effective Governance in Public Administration
August 12, 2021 — A presentation on "Public Administration's Triple Bottom Line: People, Process and Performance," will be the focus of Park University's 29th annual Dr. Jerzy Hauptmann Distinguished Guest Lecture on Thursday, Sept. 9, starting at noon.
Due to the coronavirus pandemic, the lecture will be held virtually for the second year in a row. To register, visit park.edu/hauptmannlecture. After registering, information will be sent with instructions on how to access the event.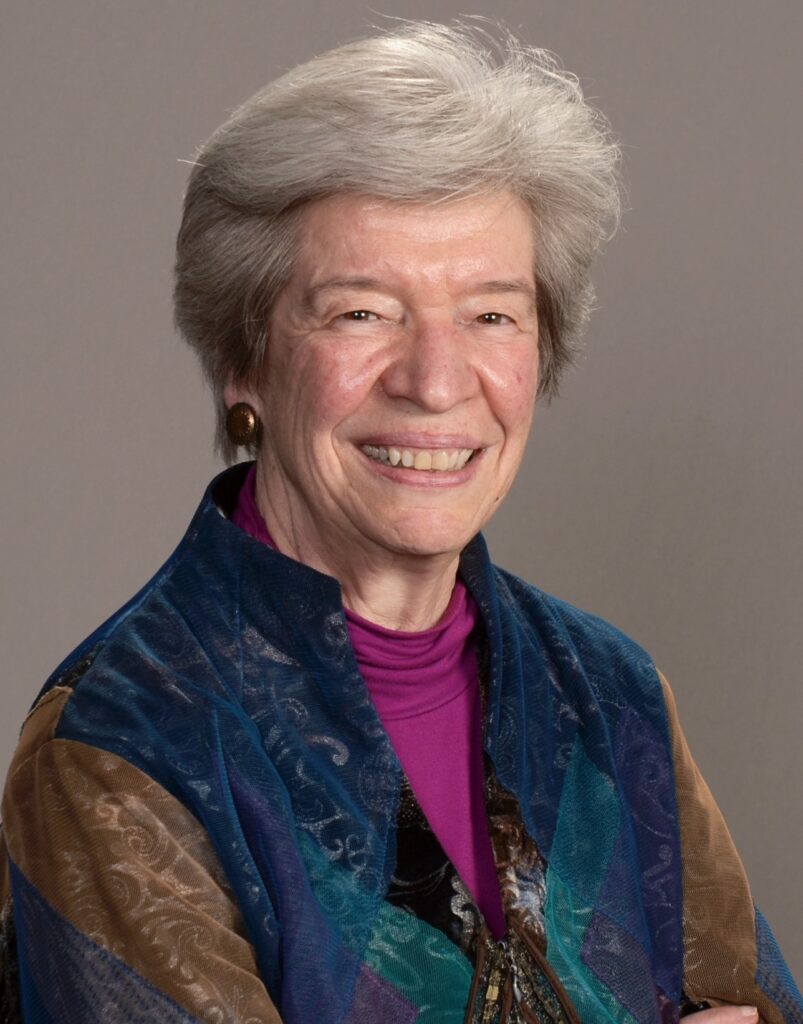 This year's Hauptmann Lecture keynote speaker will be Mary Guy, Ph.D., professor of public administration at the University of Colorado, Denver. Guy's presentation will link public administration's triple bottom line — people, process and performance — to effective governance. According to Guy, social equity, democratic ideals and meaningful public services hang in the balance. She will explore how the triple bottom line reflects stewardship of the common good and advancement of civil society.
Guy, who teaches courses on public administration, public management, organizational behavior, human resource management, and leadership and ethics at UC Denver, is a Fellow of the National Academy of Public Administration and a past president of the American Society for Public Administration. She was recently announced as an inaugural co-editor-in-chief of the Journal of Social Equity and Public Administration. Her teaching and research has focused on the human processes involved in public service delivery. She has written widely about social equity and the emotive demands of street level work, as well as about workforce diversity and the difference that gender makes in policy development and implementation
Prior to joining UC Denver in 2008, Guy was on the faculty at Florida State University and the University of Alabama at Birmingham. She earned her doctorate degree in political science and a master's degree in psychology from the University of South Carolina, a master's degree in rehabilitation counseling from the University of Florida and a bachelor's degree in psychology from Jacksonville University.
The lecture series is named in honor of the late Park University professor emeritus of political science and public administration, Jerzy Hauptmann, Ph.D. Hauptmann taught at Park for more than 50 years, and launched the University's first graduate degree program in 1982. In 2001, Park's School for Public Affairs was renamed the Hauptmann School of Public Affairs in honor of this remarkable educator.
The Dr. Jerzy Hauptmann Distinguished Guest Lecture Series was established through the generosity of alumni, colleagues and friends of Hauptmann upon Hauptmann's 40th anniversary at Park University. The Hauptmann Lecture brings outstanding scholars to the Kansas City area to address topics related to Hauptmann's three areas of study: international politics, public administration and democracy.
This year's Hauptmann Lecture is presented in partnership with the American Society for Public Administration, whose mission is to advance excellence in public service.