Park University's Hauptmann Lecture to Feature Discussion on How Diversity Protects Democracy
August 24, 2023 — A presentation on "The Great Experiment: How Diversity Protects Democracy" will be the focus of Park University's 31st annual Dr. Jerzy Hauptmann Distinguished Guest Lecture Series event on Tuesday, Sept. 19, starting at 6:30 p.m. in the Jenkin and Barbara David Theater inside Alumni Hall on the University's flagship Parkville Campus. Admission to the lecture is free and open to the public. The lecture will also be livestreamed, but registration is required at communication@park.edu no later than Monday, Sept. 18. A link to the livestream will be e-mailed to registrants the morning of the lecture.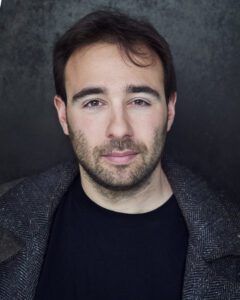 The speaker for this year's Hauptmann Lecture will be Yascha Mounk, Ph.D., a political scientist known for his work on the rise of populism and the crisis of liberal democracy. Mounk is a senior fellow with the Stavros Niarchos Foundation Agora Institute and an associate professor of the practice of international affairs in the School of Advanced International Studies at Johns Hopkins University.
According to Mounk, the U.S. and other democracies around the world are in an unprecedented experiment as ethnically and religiously diverse democracies are trying to treat all their members as true equals. He contends that historically, democracies denied large members of their population the franchise, a form of power that allowed elites to avoid many of the issues at the core of modern politics. In his talk, Mounk will trace this history, identify the key tensions that emerge when democracies embody their commitment to equal rights for all and offer ideas on how Western societies can be successful politically.
"Human nature pushes us to build groups and favor their members over outsiders — for American democracy to succeed, we need to find ways to channel this tendency in a productive direction," Mounk said. " Recognizing the importance of cultural and religious groups while building the connective tissue, which can remind us of what we have in common."
Mounk will also explain that recognizing the difficulty of building diverse democracies can also make people more hopeful for the future. "By heeding the insights presented in this talk and building on the progress of the past decades, America can create a vision of a future society that citizens would be excited to live in," he added.
Mounk's recent book, The Great Experiment: Why Diverse Democracies Fall Apart and How They Can Endure, offers an in-depth understanding of an urgent problem, but also offers genuine hope in humanity's ability to solve it. Legendary political scientist Francis Fukuyama, Ph.D., who presented the Hauptmann Lecture in 2016 on "The Origins of Political Order," called The Great Experiment "a blueprint for a more optimistic future."
In his previous book, The People vs. Democracy: Why Our Freedom is in Danger and How to Save It, Mounk predicted the rise and danger of authoritarian populism before anyone else and provided a guide for acting and fighting for rights and freedoms.
Mounk, who also serves as a contributing editor at The Atlantic and is the founder of the publication, Persuasion, earned his doctorate from Harvard University's Department of Government. He also earned a Master of Philosophy degree in political thought and intellectual history, and a Bachelor of Arts degree in history, both from Trinity College Cambridge, England.
The lecture series is named in honor of the late Park University professor emeritus of political science and public administration, Jerzy Hauptmann, Ph.D. Hauptmann taught at Park for more than 50 years, and launched the University's first graduate degree program in 1982. In 2001, Park's School for Public Affairs was renamed the Hauptmann School of Public Affairs in honor of this remarkable educator.
The Dr. Jerzy Hauptmann Distinguished Guest Lecture Series was established through the generosity of alumni, colleagues and friends of Hauptmann upon Hauptmann's 40th anniversary at Park University. The Hauptmann Lecture brings outstanding scholars to the Kansas City area to address topics related to Hauptmann's three areas of study: international politics, public administration and democracy.
Kansas City's International Relations Council and American Public Square at Jewell are program partners for this year's Hauptmann Lecture.