Park University Appoints Killday as Chief Marketing Officer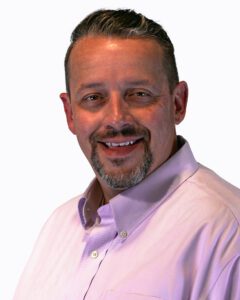 Sept. 7, 2022 — Matthew Killday has been appointed to serve as chief marketing officer for Park University, effective Sept. 1.
In his role as CMO, Killday will provide leadership in developing, presenting, achieving and monitoring the University's strategic enrollment plan, and implementing a comprehensive, integrated marketing approach in support of enrollment goals. He will have direct oversight of the University's digital and brand marketing functions, as well as virtual enrollment and customer relations management.
Killday comes to Park University after serving as managing director at Thruline Marketing in Lenexa, Kan., since May 2018, and as chief operating officer for Premier Nursing Academy, which Thruline acquired in 2019. Killday also spent nearly eight years at Pinnacle Career Institute in Kansas City, Mo., in a variety of roles, including two years as its president and chief operating officer. In addition, he served as assistant director of admissions at DeVry University for five-plus years.
Killday, a resident of Grain Valley, Mo., earned a Master of Business Administration degree from DeVry's Keller Graduate School of Management and a Bachelor of Science degree in hotel/restaurant management from the University of Central Missouri.