Park University Appoints Michael Beach as Vice President of Finance and Administration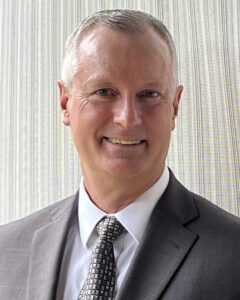 July 18, 2022 — Michael Beach has been appointed to serve as vice president of finance and administration for Park University, effective today.
In his role as VPFA, Beach will oversee the financial, accounting and administrative operations of the University, including strategic delivery. He will be responsible for all fiscal services, including financial systems, reporting and controls, as well as fiscal policies and regulations. In addition, Beach will be responsible for ensuring the University has requisite financial resources, including cash management and borrowing agreements. Furthermore, Beach will be responsible for oversight of the Office of Human Resources, Office of Information Technology Services and Office of Facilities.
Beach comes to Park University with more than 30 years of diverse financial and operational experience in a variety of industries. Before joining Park, he served as vice president of finance, chief financial officer and treasurer at Kansas City Kansas Community College since January 2018. Previously, Beach was assistant vice president for finance and treasurer at Southern Utah University for nearly seven years (March 2011 to January 2018). He also spent 17 years in public accounting/business advising and five years in manufacturing.
Beach, a resident of Kansas City, Mo. (Northland), earned both a Master of Business Administration degree and Master of Accountancy degree from SUU, and a Bachelor of Science degree in accounting from Weber State University. He is a certified public accountant and certified government financial manager.