New Year 2022 Message from President Smeed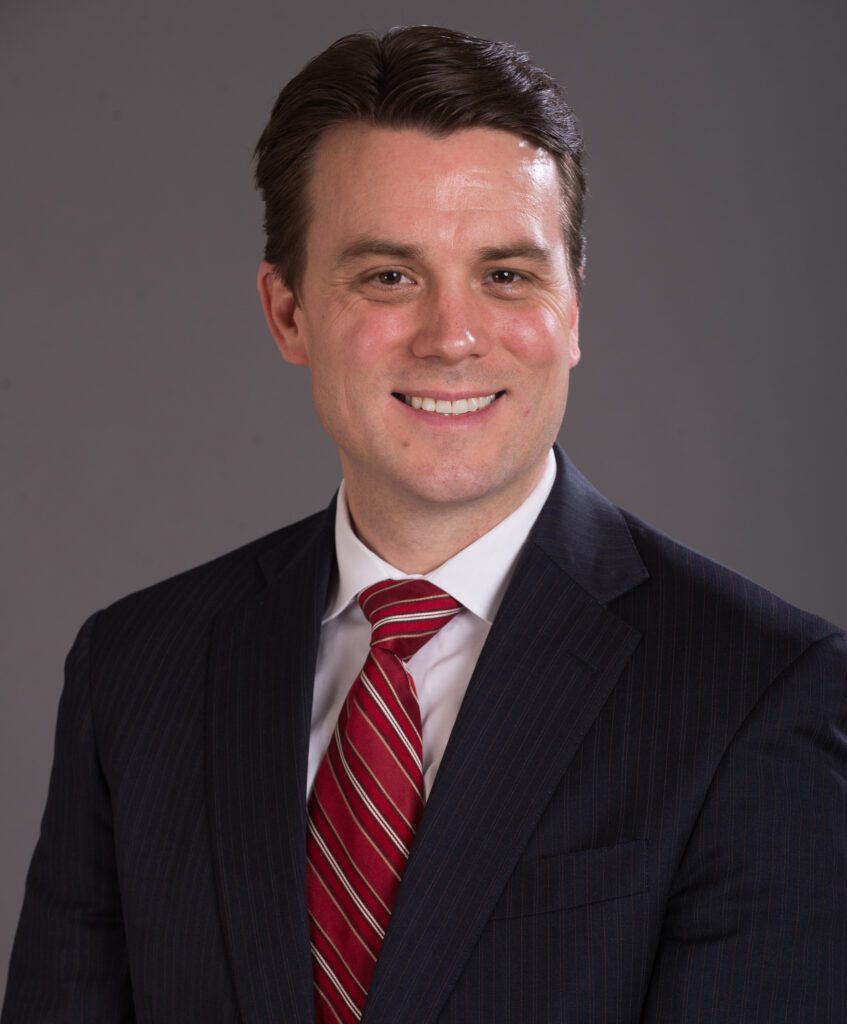 The transition to a new year provides an opportunity to reflect upon the past and look forward to the days ahead. Park University can take great pride in its many centers of excellence and several notable accomplishments in 2021:
          •  Park faculty remained engaged in scholarship and shared their insight in academic conferences, public programs and media appearances. Twenty-seven Park faculty, representing all three colleges, completed a nine-month course on effective teaching practices offered by the Association for College and University Educators. Each week of the course, the faculty learned about evidence-based teaching practices, implemented new techniques in their courses and then submitted a written reflection.
          •  In March, the Federal Aviation Administration selected Park as the first Missouri university to be a member institution of its Unmanned Aircraft Systems — Collegiate Training Initiative.
          •  In June, Kenny Broberg, a graduate student in Park's International Center for Music and one of the most highly decorated pianists in the world under the age of 30, won the American Pianists Association's 2021 American Pianists Awards competition.
          •  In July, the Gilbert (Ariz.) Campus Department of Athletics was recognized as an NAIA Champions of Character Five-Star institution at the gold level. The NAIA's Champions of Character program represents five core character values — respect, integrity, responsibility, servant leadership and sportsmanship.
          •  In August, the Robert W. Plaster Free Enterprise Center and School of Business officially opened, the first new above-ground academic facility built on Park's flagship Parkville (Mo.) Campus in more than 20 years.
          •  In September, Stanislav Ioudenitch, associate professor of music/piano and artistic director of the International Center for Music, was inducted into the 2021 class of the Steinway & Sons Teacher Hall of Fame.
          •  In October, Park joined the Department of Defense Military Spouse Employment Partnership, which connects military spouses with hundreds of partner employers that commit to recruit, hire, promote and retain military spouses.
          •  The Park Pirates (Parkville Campus) women's volleyball team advanced to the NAIA national championship in December, unfortunately losing in a thrilling five-set match. Senior Nada Meawad earned a historic third designation as NAIA Player of the Year, and head coach Mike Talamantes received his second NAIA Coach of the Year award.
As we turn our attention to 2022, we look forward to new beginnings that reflect our proud heritage. We will expand services for our military and veteran student population, including a new tool that will give students insight into how their skillsets translate into civilian career paths, along with data-driven recommendations for education and training options to support their transition into high-growth industries. This new release coincides with the 60th anniversary of establishing our degree completion program for military students, which 50 years ago extended to military installations across the country.
On January 8, we will formally dedicate the Claude English Court at the Breckon Sports Center to honor one of the great administrators in Park's nearly 150-year history, our recently retired director of athletics. Coach English not only built championship programs, but also fostered a culture that prioritizes success in the classroom. This occasion will kickoff an entire year celebrating Park's 60 years of membership in the NAIA.
Two months later, on March 19, Park will showcase its signature International Center for Music at Stanislav & Friends, a gala event that will take place at the Kauffman Center for the Performing Arts' Helzberg Hall. Established in 2003, the Center produces award-winning musicians who amaze judges and audiences alike at prestigious international competitions.
Our dedicated faculty and staff proudly serve a diverse student body representing 50 states and 60 countries. The gift of education enables Park students to pursue their dreams and fulfill their potential.
It is an honor of a lifetime to serve as Park's 18th president. As 2022 begins, I look forward to rising to the challenges of our times and charting a bold and innovative pathway forward.
Sincerely,
Shane B. Smeed
President
Park University