Park University Hosting U.S. / Iran Discussion in Advance of World Cup Match
Park University will host a discussion on "The United States and Iran: A Rivalry Decades in the Making" in advance of the FIFA World Cup group stage match between the two countries in Qatar on Tuesday, November 29. The event starts at noon at the David Theater inside Alumni Hall on the University's flagship campus in Parkville, Mo. Immediately following the discussion, the University will show the U.S. / Iran soccer match in the David Theater (1 p.m. Central time kickoff).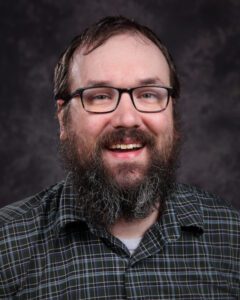 The discussion will be led by Jack MacLennan, Ph.D. (left), and Matt Harris, Ph.D. (right), both assistant professors of political science at Park University. They will provide insight on the historical, political and social dimensions of the rivalry between the two nations.
Tuesday's match will be just the second World Cup match (and third match overall) between the U.S. and Iran. The two countries also played in the group stage in the 1998 World Cup in France. The match, which has been described as being one of the most politically charged in World Cup history, was won by Iran, 2-1. Eighteen months later (in January 2000), the two nations met in an international friendly match in Pasadena, Calif., playing to a 1-1 tie. At the time, former U.S. defender Jeff Agoos said, "We did more in 90 minutes than the politicians did in 20 years."
The discussion echoes a June 2006 Park University event at which the late Jerzy Hauptmann, Ph.D., professor emeritus of political science and public administration, discussed the history of Poland's and Germany's relationship in terms of soccer preceding their World Cup group stage match (won by Germany, 1-0).