Park University to Host Unique "Vision Quest" Art Exhibit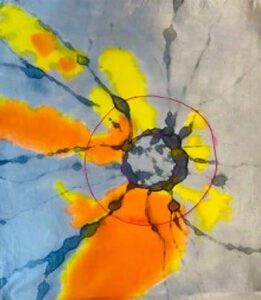 July 28, 2022 — Park University's Campanella Gallery will open its 2022-23 season with a unique art exhibit by a retired academic physician and fine artist whose work focuses on glaucoma, a group of eye diseases that can cause vision loss and blindness by damaging the optic nerve.
The exhibit, "Vision Quest: A Journey of Seeing," will be on display Monday, Aug. 8, through Friday, Oct. 28, in the Campanella Gallery, located within Norrington Center on the University's flagship Parkville Campus. Admission to the Gallery is free. An artist reception will be held on Saturday, Aug. 20, from 1 to 4 p.m. in the Gallery.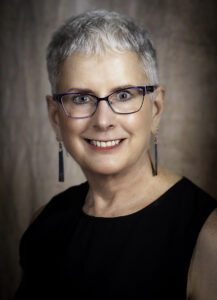 Nancy Tilson-Mallett, M.D., who retired in 2019 from the University of Missouri-Kansas City's School of Medicine in 2019 and was board certified in internal medicine and hospice and palliative care, said that the exhibit is a journey of glaucoma, of which she was diagnosed with at the age of 45.
"The technical images of my retina and optic nerve were fascinating to me," she said. "The artwork is my interpretation of these diagnostic studies."
Tilson-Mallett, who lives in the Hyde Park area of Kansas City, Mo., and teaches as an adjunct instructor in the Department of Medical Humanities and Bioethics within UMKC's medical school, said that her passion of nature, color and patterns, combined with biology and medicine, are expressed in her art. Most of the works are silk paintings or complex cloth with embellishments of embroidery, felting and beading, of microscopic and biological images.
The Campanella Gallery is open during Norrington Center's regular business hours:
          •  Monday, Aug. 8, through Sunday, Aug. 14 (Summer Break), and Saturday, Oct. 8, through Sunday, Oct. 16 (Fall Break)
                 o Monday-Friday, 8 a.m. to 4:30 p.m.
                 o Saturday-Sunday, closed
          •  Monday, Aug. 15, through Friday, Oct. 7, and Monday, Oct. 17, through Friday, Oct. 28
                 o Monday-Thursday, 7:30 a.m. to 9 p.m.
                 o Friday, 7:30 a.m. to 4:30 p.m.
                 o Saturday, 10 a.m. to 4 p.m.
                 o Sunday, 4 to 9 p.m.
The building will be closed on Monday, Sept. 5, for the Labor Day holiday.