Park University Adds Benny Lee to Board of Trustees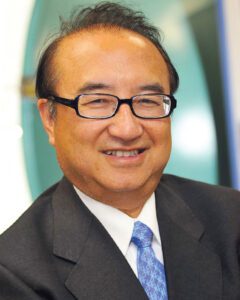 December 5, 2022 — Park University's Board of Trustees has elected Kansas City area businessman and entrepreneur Benny Lee to serve a term on the board through June 30, 2025.
Lee is no stranger to Park's Board of Trustees as he served on the board for nine years from May 2003 through June 2012, including three years (2007-2010) as its treasurer. In addition, he was instrumental in helping start Park's International Center for Music in 2003.
Most recently, Lee owned DuraComm Corp., a Kansas City, Mo., based worldwide provider of power supply systems. Previously, Lee began his own company that developed and sourced several high-profile products, including Ginsu 2000 knives and a small appliance line for Singer. He also served Western Auto and Payless Cashways by establishing and maintaining import programs, including Western Auto's Western Flyer bicycles.
Born and raised in Taiwan, Lee graduated from the Tatung Institute of Commerce and Technology with a major in electrical engineering. He was a 2017 recipient of the Park University Alumni Association's Torchlighter Award, which honors individuals who make significant, long-standing contributions and commitment to the University, whether alumni, faculty or friend.