Park University Recognizes 2021-22 Academic Achievements
April 21, 2022 — Park University students, faculty and staff were recognized for their exceptional scholarly efforts from the 2021-22 academic year as part of the University's annual Honors Convocation held on April 20 on the flagship Parkville (Mo.) Campus. The University acknowledged outstanding students, faculty and staff with a variety of special awards, in addition to a number of departmental academic honors.
The most prestigious honor bestowed on any student at Park University — the Outstanding Parkite Award — went to seniors Sophie Roper and Bayan Salam. The Outstanding Parkite Award is given to two students on the University's Parkville Campus who best exemplify the ideals of the University in their character, conduct, scholarship and student activity participation. The awards are endowed by Dr. Elliot F. Parker in memory of his parents, Albert and Jessie Parker.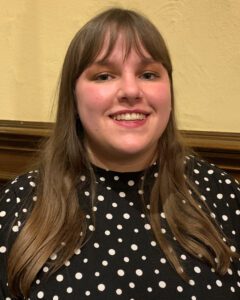 Roper, a business administration/computer information management and logistics major from Kansas City, Kan. (attended Piper High School), has excelled in the classroom with a 4.11 grade point average (on a 4.0 scale) as a member of Park's Honors Academy and earning Presidential Scholar honors three times. Additional honors Roper has received include the 2022 and 2021 Park University Business Faculty Award, given to students who demonstrate exceptional leadership in the classroom and exceptional potential in the field of business; the 2019 C.W. Bailey Award, given to students who have distinguished themselves and exhibited the spirit of Park University; and the 2019-20 Outstanding Class Member Award as a sophomore. Roper has served as president of Park's Business and Investment Club and was a Park Student Government Association senator. She was also inducted into Delta Mu Delta, an international honor society for business programs. In addition, she authored an article on "Ethicality of Data Mining and Predictive Analytics" that was published in the Summer 2021 edition of the Undergraduate Research Journal.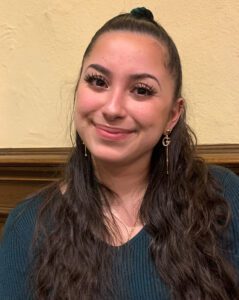 Salam, a senior criminal justice administration/law enforcement and psychology major from Kansas City, Mo. (attended Oak Park High School), has also excelled in the classroom with a 3.89 grade GPA. A three-time Presidential Scholar, Salam received criminal justice administration department honors three years in a row (2020-21-22) and was inducted into Psi Chi, the international honor society in psychology. She was selected the 2021 Park Servant of the Year, an honor awarded to a student who exemplifies the characteristics of a strong servant leader and/or has a service-focused mindset, and has worked effectively with others in the University and/or surrounding community to be a positive change. In addition, in Fall 2021, she was named the Park University homecoming queen.
Additional Presidential Awards and Faculty/Staff Awards presented: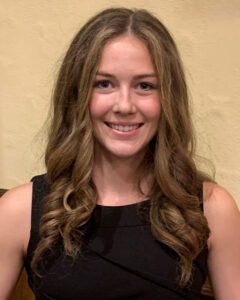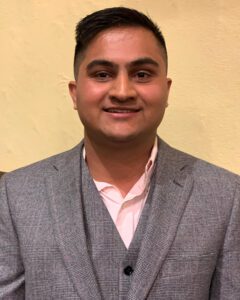 Louisa Davidson Hinde / Carolyn Hinde Zarkaryan Memorial Award — This award is given to students, faculty, staff and/or alumni who best represent the spirit of Park University by promoting in others that quality of excellence that has always been associated with a Park education.
          •  Manoj Khatiwada, senior business administration/management major, Itahari, Nepal
          •  Rebekah Rothacher, senior chemistry major, Kansas City, Mo. (attended Northland Christian Academy)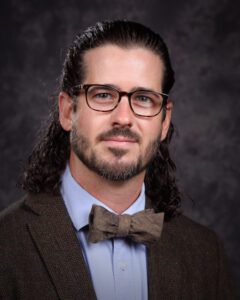 Distinguished Faculty Scholar Award — This award pays tribute to a faculty member who shows evidence of commitment to high standards of excellence in the area of scholarship: teaching, discovery, integration and/or service. The recipient also shows effective and innovative connections between teaching and research, especially by undergraduate student involvement and participation. Manuchair Ebadi, Ph.D., a 1960 Park graduate who passed away in January 2015, established this award in honor of Delta Gier, Ph.D., a former chair of the Department of Chemistry who served Park from 1948 to 1990.
          •  Joshua Mugg, Ph.D., assistant professor of philosophy, Kansas City, Mo.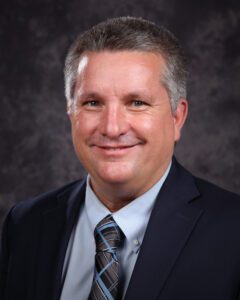 J.L. Zwingle Award — This award pays tribute to an outstanding faculty member as voted by the student body.
          •  Greg Claycomb, professor of chemistry, Leavenworth, Kan.
Teaching Excellence Awards — These awards recognize the full-time and adjunct faculty members who exemplify excellence in teaching, as nominated by peers, students and staff.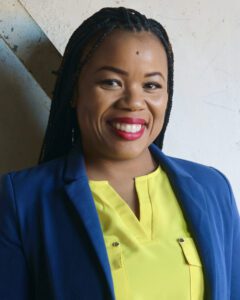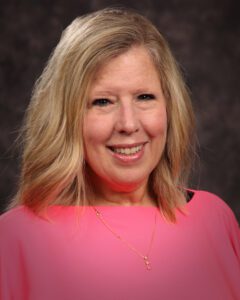 •  President's Award for Teaching Excellence (for full-time faculty): Diane Simpson, Ed.S., assistant professor of education, Kansas City, Mo. (left)
          •  Provost's Award for Teaching Excellence (for adjunct faculty): Karen Ratliff, Ph.D., adjunct instructor of business administration, Chicago, Ill. (right)
Excellence in Academic Advising Award — This award is given to recognize faculty/staff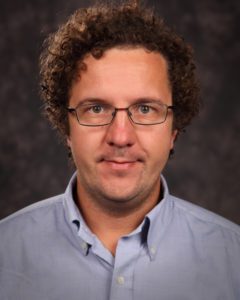 who have achieved excellence in providing Park University students academic advising and mentoring, and recognizes outstanding contributions in helping students define and achieve their academic goals.
          •  Dmitry Gimon, Ph.D., associate professor of information systems and business analytics, Kansas City, Mo.
View a complete list of awards presented during the Honors Convocation via PDF or flipbook.