Park University's Board of Trustees Adds a Trio of New Members
July 5, 2022 — The governing body of Park University — its Board of Trustees — has elected three individuals to serve a three-year term on the board, effective July 1. Elected were: Terry Calaway, Ed.D., Scott Jackman and Timothy Pachasa.
Profiles of the three new members of Park's Board of Trustees: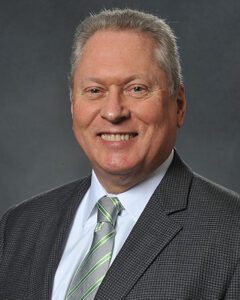 Terry Calaway, Ed.D.
Calaway, a resident of Lenexa, Kan., is a retired higher education leader. He was named president emeritus of Johnson County (Kan.) Community College in Overland Park after serving JCCC as its president from 2007-13. Prior to joining JCCC, Calaway was president of Central Arizona College in Coolidge from 2003-07 after spending the previous four years as CAC's vice president of academic and student services. Calaway, who has had a 36-year career in higher education, currently serves as a professor of practice in the Community College Leadership Program within Kansas State University's College of Education. He earned his Doctor of Education degree in education administration from the University of Texas; a Master of Public Administration degree from Cleveland State University and a Bachelor of Science degree in health, physical education and recreation from Kent State University.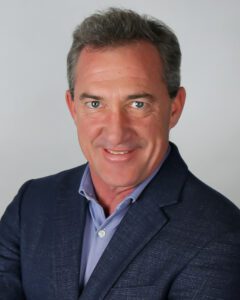 Scott Jackman
Jackman, a resident of Weatherby Lake, Mo., is the president of the U.S. division and vice president of sales and marketing for Deveron, an agriculture technology company based in Toronto, Canada. Before joining Deveron, Jackman was the founder and chief executive officer of AtlasTeam from 2017-19 before selling the company to Deveron. Before getting in the business world, Jackman served in the U.S. Army from 1993-2015, from an enlisted infantry foot soldier to a commissioned aviation officer before retiring as a lieutenant colonel. He earned a Master of Business Administration degree from Webster University and a master's degree in operational art and military history from the School of Advanced Military Studies at Fort Leavenworth, Kan., as well as a Bachelor of Science degree in aviation management from Southern Illinois University.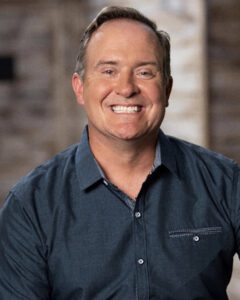 Timothy Pachasa, '18
Pachasa, a resident of Phoenix, currently serves in a number of roles, including: the founder, chief executive officer and host of CAPE Lead, a leadership-centric podcast based in Phoenix that he started in 2018; and director of arsenal operations for Black Rifle Coffee Co., in San Antonio. Previously, Pachasa was the president of the Tactical Air Control Party Association, which provides support to U.S. Air Force TACPs, and he served nearly 25 years in the Air Force, including stints as the command chief master sergeant for both the 386th Air Expeditionary Wing in western Asia and 305th Air Mobility Wing at Joint Base McGuire-Dix-Lakehurst, N.J. Pachasa earned a Bachelor of Science degree in management from Park University. He is currently working toward a Master of Science degree in management and leadership.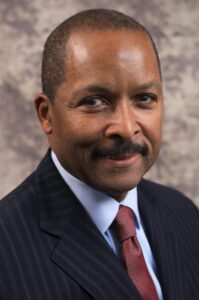 The Board also elected Vince Clark, Kansas City, Mo., vice president of business development and chief corporate affairs officer at Creative Planning LLC, Overland Park, Kan., to serve a second year as chair of the board. In addition, the Board approved the following officers to these roles:
          •  Vice Chair: Andrew Shoffner, Fort Leavenworth, Kan., retired U.S. Army colonel, a senior consultant at CGI Federal in Leavenworth, Kan., and seminar leader at the University of Foreign Military and Cultural Studies at Fort Leavenworth
          •  Secretary: Sarah Moe, Kansas City, Mo., founder and president, Sapphire Strategies LLC, Kansas City, Mo.
          •  Treasurer: N. Lynn Craghead, Kansas City, Mo., senior vice president, U.S. Bank, Kansas City, Mo.
In addition, the board re-elected Moe; Mara Cohara, J.D., Weatherby Lake, Mo., attorney and partner at Lathrop Gage, Kansas City, Mo.; and Mitzi Cardenas, Kansas City, Mo., executive chief administrative officer for University Health, Kansas City, Mo., all to a second three-year term.