Crow's Nest — January 25, 2019
Ashley Jones Appointed Park's First Esports Coach; Katie Ervin Appointed AVP for Academic Operations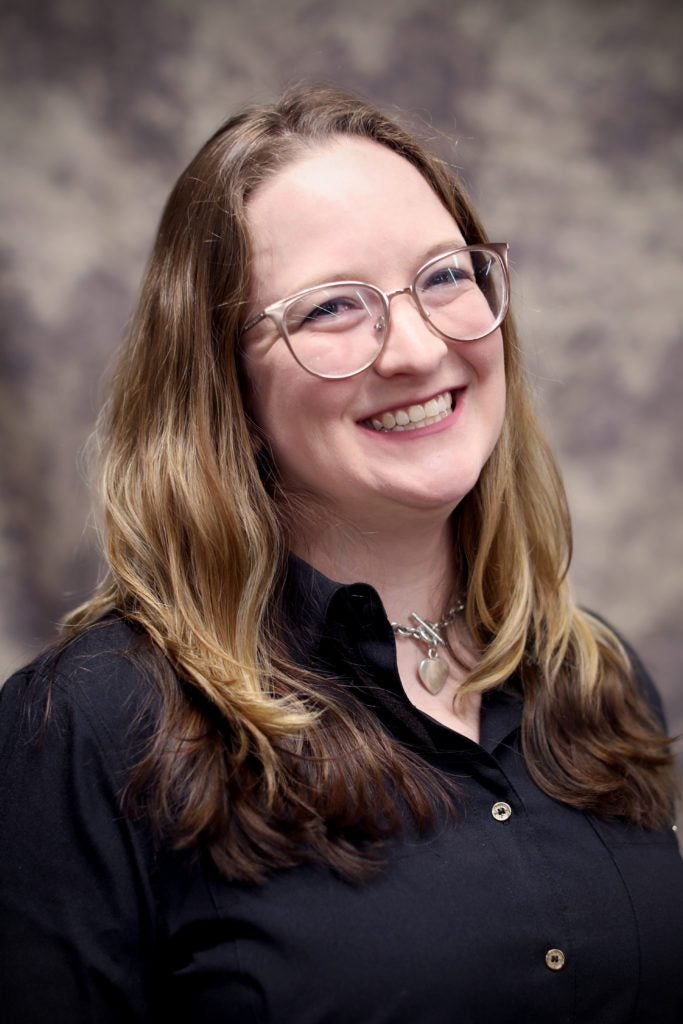 Park University, which became the first college/university in the Kansas City area to announce (in July 2018) that it would offer a varsity esports program starting with the Spring 2019 semester, has appointed Ashley Jones as its first esports coach. Jones began her duties at Park on Jan. 7. Jones oversees Park's seven-member esports team, which includes three female student-athletes, which will compete in League of Legends via the National Association of Collegiate Esports. The Pirates' home will be in the Parkade, a state-of-the-art gaming area located in the Park Avenue area of the Mabee Learning Center/Academic Underground on the Parkville Campus. Parkade will host Park's esports program for matches and practices, as well as provide a central location for students to watch and participate in gaming-related activities. Read more about Jones at park.edu/news/first-esports-coach/.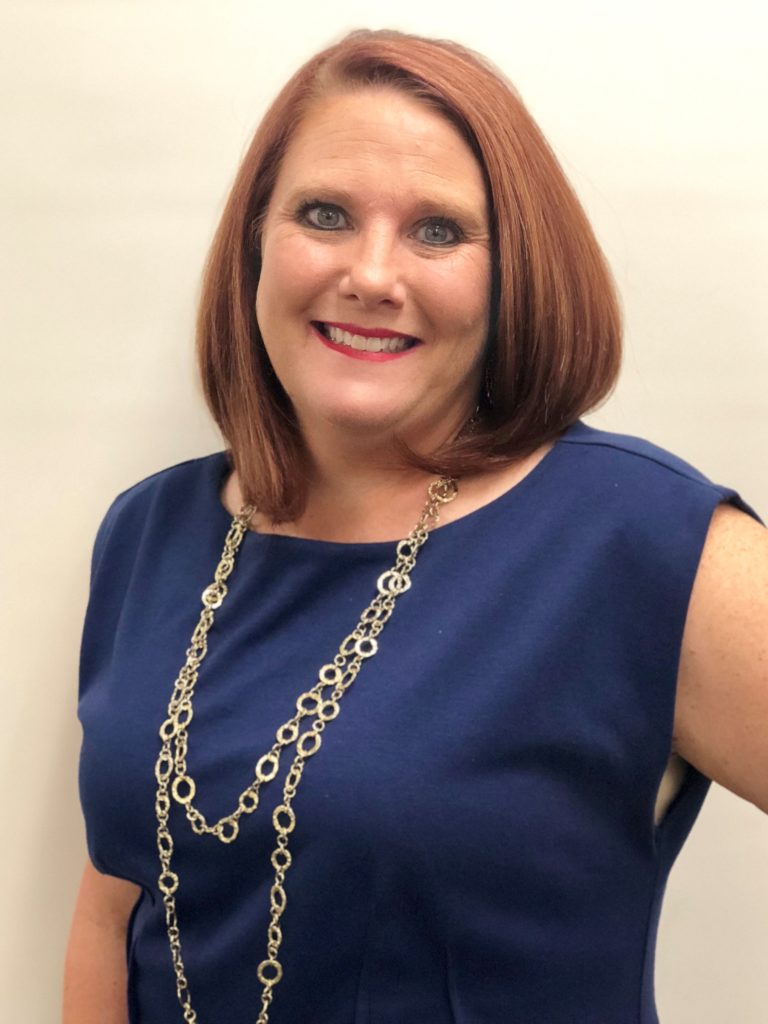 The University also appointed Kathryn (Katie) A. Ervin, Ed.D., as associate vice president for academic operations. She began her role at Park on Jan. 2. As AVP for academic operations, Ervin will oversee the operation of multiple academic systems and processes within the Office of Academic Affairs, including those related to adjunct faculty onboarding across the University's 42 campuses nationwide and online, academic reporting for state authorization and federal compliance filings, and online and campus center academic operations. Prior to joining Park, Ervin was with Webster University, serving as the Midwest regional director at Fort Leavenworth, Kan., since 2013, as well as serving as the faculty coordinator and as an adjunct faculty member since 2004. Read more about Ervin at park.edu/news/ervin-appointed-avp/.
Year of Engagement Documentary Series to Feature "The Jazz Ambassadors"
During the 2018-19 academic year, Park University and the National Archives at Kansas City have partnered to commemorate the University's Year of Engagement, a year of conversation and action on its Kansas City area campuses and in the community. The Year of Engagement Documentary Series includes films that reflect Park's core values (accountability, civility and respect, excellence, global citizenship, inclusivity and integrity) and inspire community engagement. On Monday, Feb. 11, the documentary "The Jazz Ambassadors" will be shown at 6 p.m. in the Jenkin and Barbara David Theater within Alumni Hall on the University's Parkville Campus. Admission is free, but attendees are requested to RSVP at park.edu/jazzambassadors or call (816) 584-6214. This documentary screening is held in conjunction with Black History Month and is co-sponsored by KCPT-TV.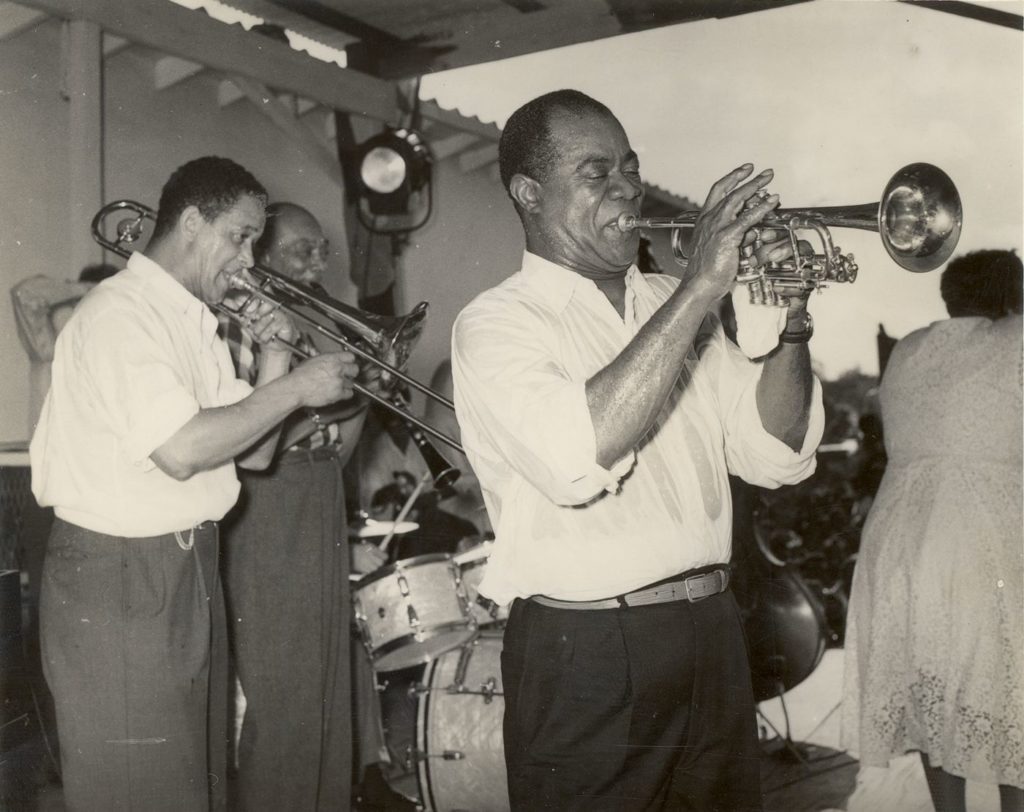 In 1956, America announced a new Cold War weapon to combat the U.S.S.R. — jazz musicians like Louis Armstrong, Duke Ellington, Dizzy Gillespie and Dave Brubeck, along with their racially-integrated bands, would cross the globe to counter negative Soviet propaganda about racial inequality in America. But the unfolding Civil Rights movement back home forced these cultural ambassadors into a moral bind — How could they promote a tolerant image of America abroad when equality remained an unrealized dream? "The Jazz Ambassadors" is the untold story of America's coolest weapon in the Cold War: how jazz musicians fought back, winning Civil Rights a voice on the world stage when it needed one most. Read more at park.edu/news/jazz-ambassadors-documentary.
University honored by Parkville Chamber of Commerce
Park University was recognized by the Parkville (Mo.) Area Chamber of Commerce on Jan. 8 as its Outstanding Community Partner. The award is presented to an organization or business that has had a special impact on the Parkville area and the Chamber through volunteerism, advocacy, community building or business leadership. The recipient also shows a continuing active interest in the welfare of the Parkville area in any or all of the following areas: promotion of business opportunities, retail, tourism, advocate or community booster, fundraiser or volunteer. Andrew Davis, senior director of student success, a member of the Chamber's Board of Directors, accepted the award on behalf of the University.
Campanella Gallery Features Paintings and Quilts
An exhibit featuring paintings by Andrea K. Lee, Ph.D., assistant professor of art at Park University and chair of the Department of Art and Design, and quilts by her grandmother Enid Lee is on display in Park University's Campanella Gallery through Thursday, Feb. 28. Admission to the Gallery, located within Norrington Center on the University's Parkville Campus, is free. Andrea Lee also serves as director of the Campanella Gallery; Enid Lee is Andrea's paternal grandmother who passed away in 2008. While Andrea Lee is an expressive painter, she also loves textiles, quilts and fabrics, and encompasses them in her canvases. "Many of my mixed media works in this exhibit are homages to my grandmother and her love of quilts," she said. "My paintings incorporate acrylic, fabric and other media, and are shown alongside a few of the numerous quilts that my grandmother created over 70 years." According to Andrea, Enid made her first quilt at the age of 10 and she continued to create quilts into her 80s, including making quilts for each of her nine grandchildren and some great-grandchildren. Read more about the exhibit at park.edu/news/lee-exhibit/2019.
Faculty, Staff, Student News

The Downtown Council of Kansas City honored Kay Barnes, senior director of university engagement, with its J. Phillip Kirk Jr. Award at its annual luncheon on Jan. 24, appropriately held in the Kay Barnes Ballroom at the Kansas City Convention Center. The award recognizes downtown stewardship and community vision and is presented annual to leaders whose vision, guidance and commitment have helped set Downtown Kansas City on a clear path for revitalization.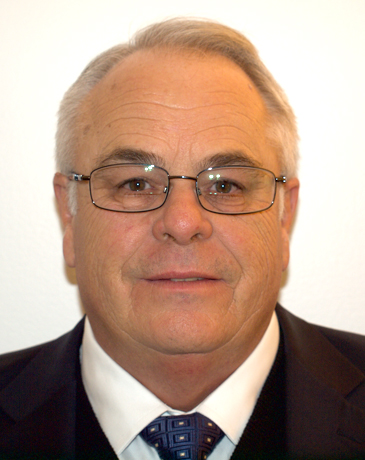 Kirby Brown, who was recently appointed dean of Park University's College of Management, was honored by the Fort Leavenworth (Kan.) School District on Dec. 19 with the school district's first George C. Marshall Award. The award was presented to Brown for promoting the value of public education and in recognition of Brown's distinguished service in support of the district's vision, mission and educational goals. A story about Brown's honor appeared in the Jan. 3 edition of the Fort Leavenworth Lamp.
Simon Karakulidi, junior applied music/piano major in the International Center for Music, was selected as the grand prize winner of the 2019 Ann and Charles Eisemann International Young Artists Competition, which concluded on Jan. 12 in Richardson, Texas. As part of his award, Karakulidi won $5,000 and the opportunity to perform with the Richardson Symphony Orchestra in a concert on March 2.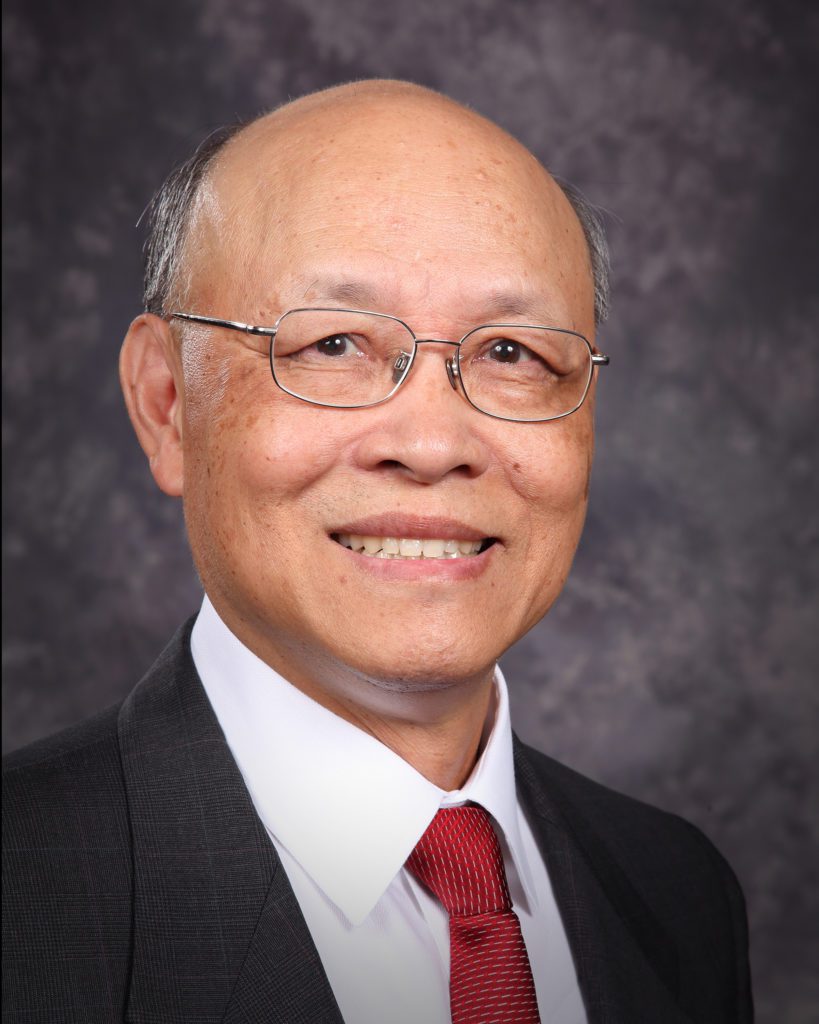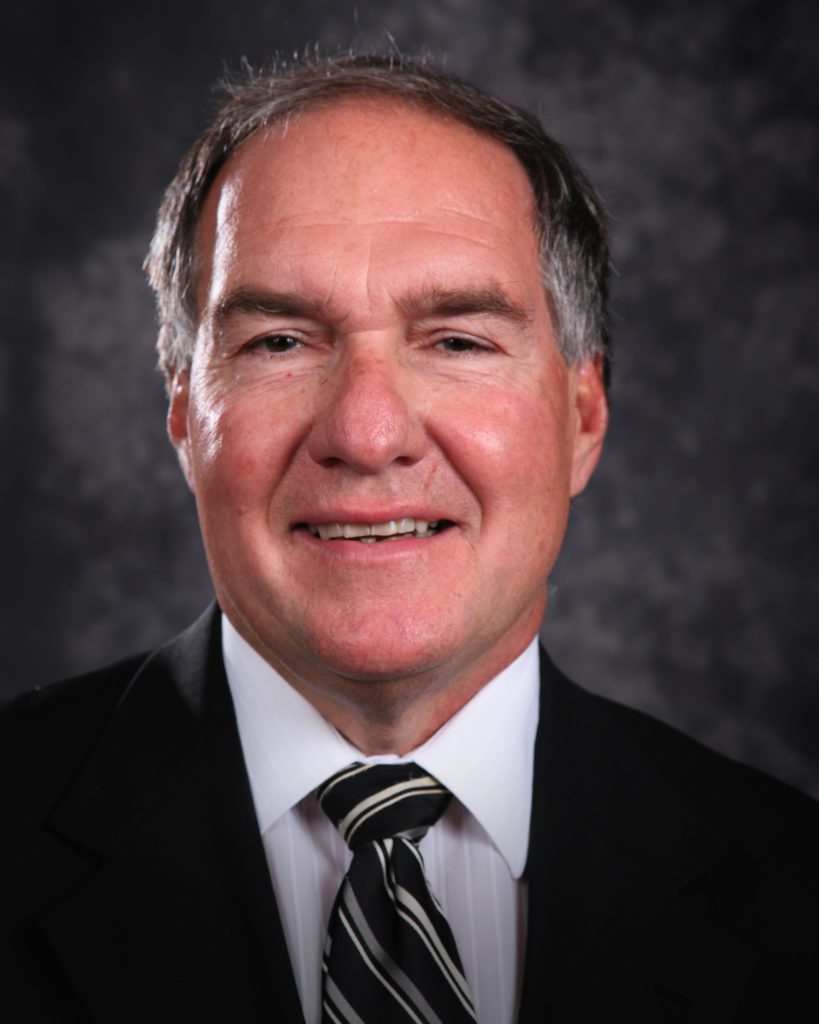 An article co-authored by Steve Bell, Ph.D., J.D., professor of economics, and Robert Kao, Ph.D., associate professor of economics, was published in the journal Accounting and Finance Research in the January edition. The article, "Financial Literacy and Behavioral Biases among Traditional Age College Students," identified college students' perceptions about their own financial situation, assessed student financial literacy knowledge and evaluated the students' awareness about the status of their savings and retirement positions.
An article co-authored by Debra Olson-Morrison, Ph.D., assistant professor of social work and director of the Master of Social Work program, was published in the December 2018 edition of the Journal of Ethnic and Cultural Diversity in Social Work. The article, "The Relationship Between Adolescent Refugees' Attachment Patterns and Their Experiences of Trauma," suggests that refugees who are securely attached may have greater resilience in the face of traumatic events than refugees with insecure or disorganized attachment styles.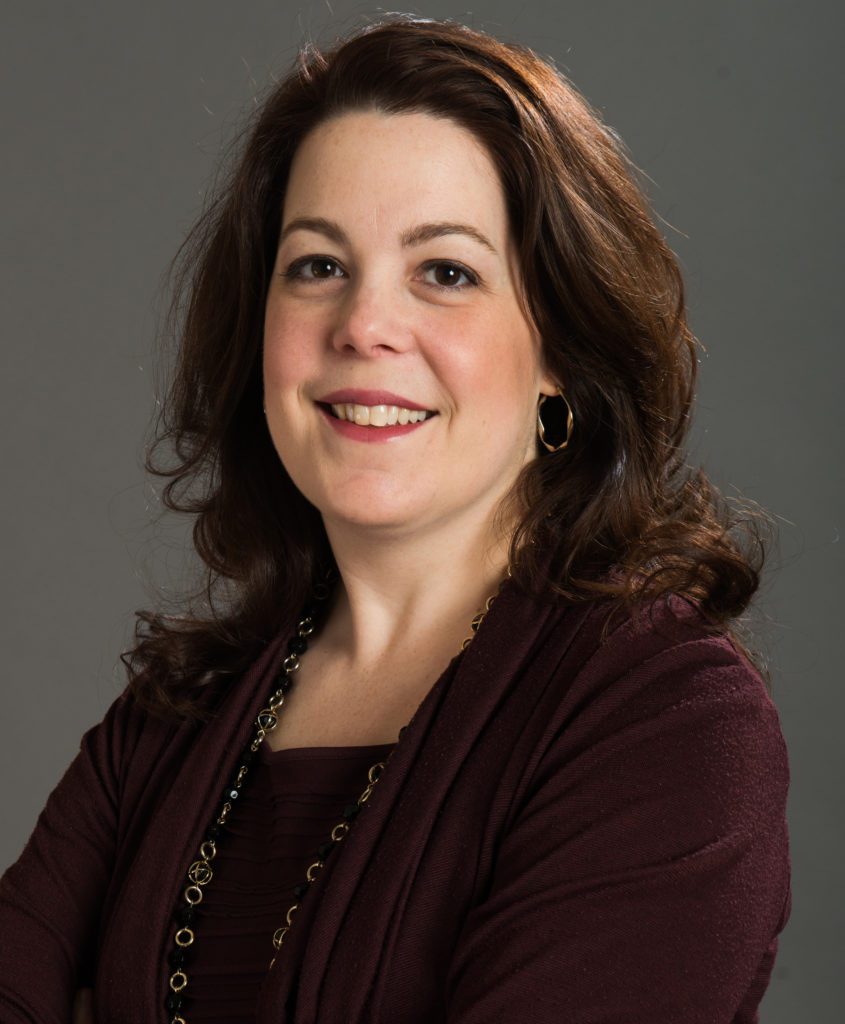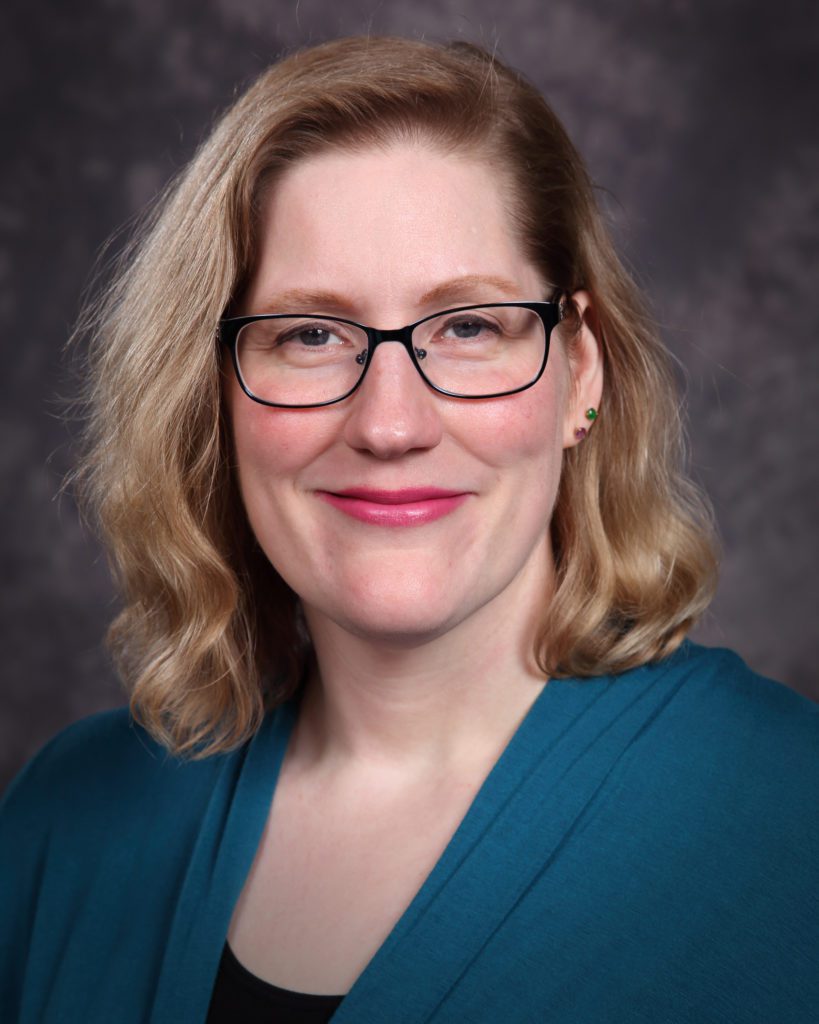 An article authored by Dana Autry, Ph.D., director of adjunct faculty engagement, and Emily Sallee, Ph.D., associate provost and professor of English, was published in the December 2018 of the Journal of Educators Online. The article, "Supporting Online Teaching Effectiveness at Scale: Achieving Efficiency and Effectiveness Through Peer Review" reports on Park University's Peer Review of Teaching program, which provides feedback for face-to-face, blended and online adjunct instructors. The program communicates the values and performance expectations held by the institution and provides opportunities for self-reflection, professional development and community building with fellow peers.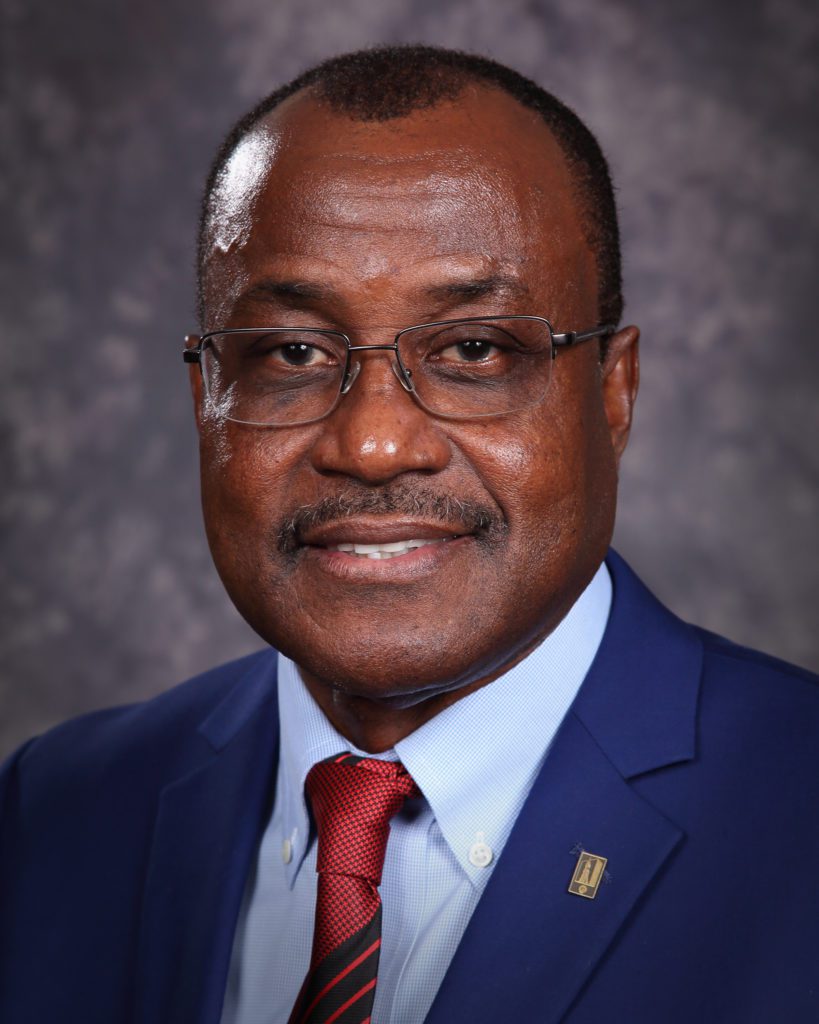 An article co-authored by Nicolas Koudou, Ph.D., professor of business administration, and Zhenghao Wu, '16, '18, has been published in the recent edition of the Journal of Marketing and Consumer Research (vol. 51). The article, "Economic Effects of Bridal Ceremonies on Small Business Enterprises in the USA: An Exploratory Study," reveals that the rapid development and utilization of technology have increased wedding costs, inspired labor market changes and raised moral laxity in society.
Henry Roehrich, Ph.D., associate professor of management and marketing, served as a judge for the 2018-19 American Marketing Association Collegiate Case Competition. The program is a year-long event showcasing students working on a marketing challenge submitted by a sponsoring organization, with the sponsor providing a detailed marketing problem for students to develop a marketing strategy.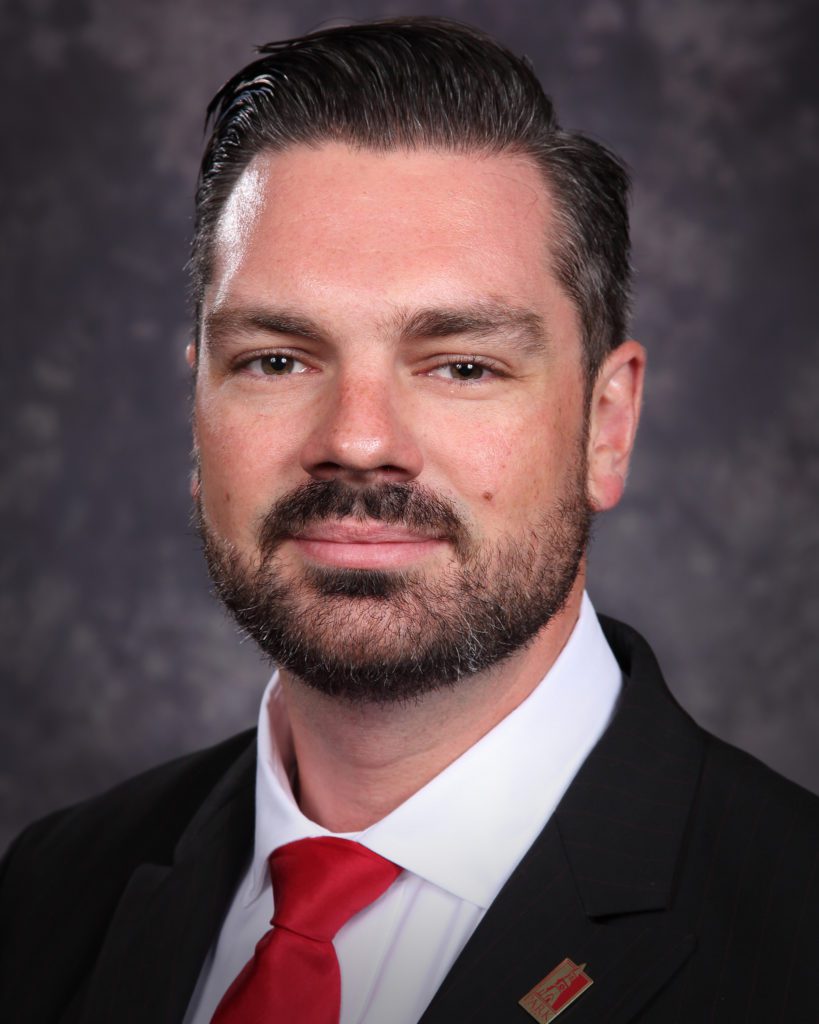 Jack MacLennan, Ph.D., assistant professor of political science, will be a featured speaker as part of an International Relations Council program on "Closing the Global Gap: Canada" at Johnson County Community College in Overland Park, Kan., on Wednesday, Feb. 6. MacLennan, a native of Saint John, New Brunswick, will focus his discussion on the role of Canada as a middle power in the world and its foreign policy relationship with the U.S.
Park in the News
Park University was recognized by U.S. News & World Report in the magazine's annual rankings of best online programs for 2019 published on Jan. 15. Park's online graduate business programs (not including the Master of Business Administration program) ranked No. 82 (tie) in the country, rising 10 spots from the 2018 ranking. Park's online graduate education programs ranked No. 214 (tie) in its category, while the University's online bachelor's degree programs ranked No. 259 (tie). The MBA program ranked No. 215-285 in its own category.
A story about Dakota Rau, a senior at Plattsburg (Mo.) High School who signed a letter-of-intent to play softball at Park University, appeared in the Clinton County (Mo.) Leader on Dec. 20.
A story about the journey J.T. Daniels, '11, has taken as an artist appeared in the Northeast (Kansas City, Mo.) News on Jan. 1.
Bob Kendrick, '85, who serves as president of the Negro Leagues Baseball Museum in Kansas City, Mo., was featured on the La Vida Baseball website in January. The website, produced in association with the National Baseball Hall of Fame, celebrates the past, present and future of Latino baseball.
Matt Harris, Ph.D., assistant professor of political science, was interviewed for a story that aired on KCTV in Kansas City on Jan. 7 related to the partial federal government shutdown.
A preview of a Jan. 19 concert featuring International Center for Music Artist-in-Residence Behzod Abduraimov appeared in The Kansas City Star on Jan. 13.
A collection of more than 1,000 prints at Missouri Western State University donated by William Eickhorst, Ed.D., Park University adjunct instructor of fine art, was featured in the school's Griffon News on Jan. 15. The collection is on display through Feb. 15 at MWSU's Potter Gallery, but will be permanently moved to another gallery at the school.
Jolene Lampton, Ph.D., associate professor of management, was quoted in an article on "How Organizations Can Rebuild Trust from the Ground Up" that appeared on the Society of Corporate Compliance and Ethics blog.
A story about Leslee Rivarola, '05, being appointed city administrator in Basehor, Kan., appeared in the Leavenworth (Kan.) Times on Jan. 18.
Park University was honored by VIQTORY (formerly Victory Media) as a 2019-2020 Military Friendly School at the silver level.
Park's online Master of Business Administration concentration in management information systems ranked No. 19 on OnlineMasters.com's "Best Online MBA in Information Systems Management Programs" list.
Upcoming Events
(All events are Central time)
          •  Through February 28 — Andrea K. Lee and Enid Lee Paintings and Quilts Art Exhibit, Campanella Gallery (Norrington Center)
          •  February 1 — Board of Trustees Meeting, Parkville Campus
          •  February 9 — International Center for Music Concert: Violinist Ben Sayevich and Pianist Lolita Lisovskaya-Sayevich, 7:30 p.m., 1900 Building, Mission Woods, Kan.
          •  February 11 — Year of Engagement Documentary Series: "The Jazz Ambassadors," 6 p.m., David Theater (Alumni Hall)
          •  February 13 — Parkade Grand Opening, 3 p.m., Park Avenue (Mabee Learning Center/Academic Underground)
          •  February 18 — President's Day Holiday (all University offices closed; Parkville Daytime classes cancelled; Spring I classes held as scheduled)
          •  February 25 — Spencer Cave Black History Month Lecture: Dr. Arnold Rampersad on Jackie Robinson, 7 p.m., Gem Theater, Kansas City, Mo.
          •  March 1 — International Center for Music Concert: ICM Orchestra, 7:30 p.m., Graham Tyler Memorial Chapel
          •  March 10 — Spring I Term Ends
          •  March 11-17 — Spring Recess
          •  March 18 — Spring II Term Begins
          •  March 19 — Johnson Family Lecture Series in Science: Dr. Bryant McAllister on Personal Genome Learning and Direct-to-Consumer DNA Tests, Time TBA, Parkville Campus
          •  March 25 — Women's History Month Lecture: Dr. Kim Warren on 100th Anniversary of the 19th Amendment, 3 p.m., McCoy Meetin' House
Note: To view a comprehensive schedule for all events, including athletics and student life, visit www.park.edu/calendars/park-events-calendar.html.