Park University to Host First In-Person Kansas City Area Commencement Ceremony in Two Years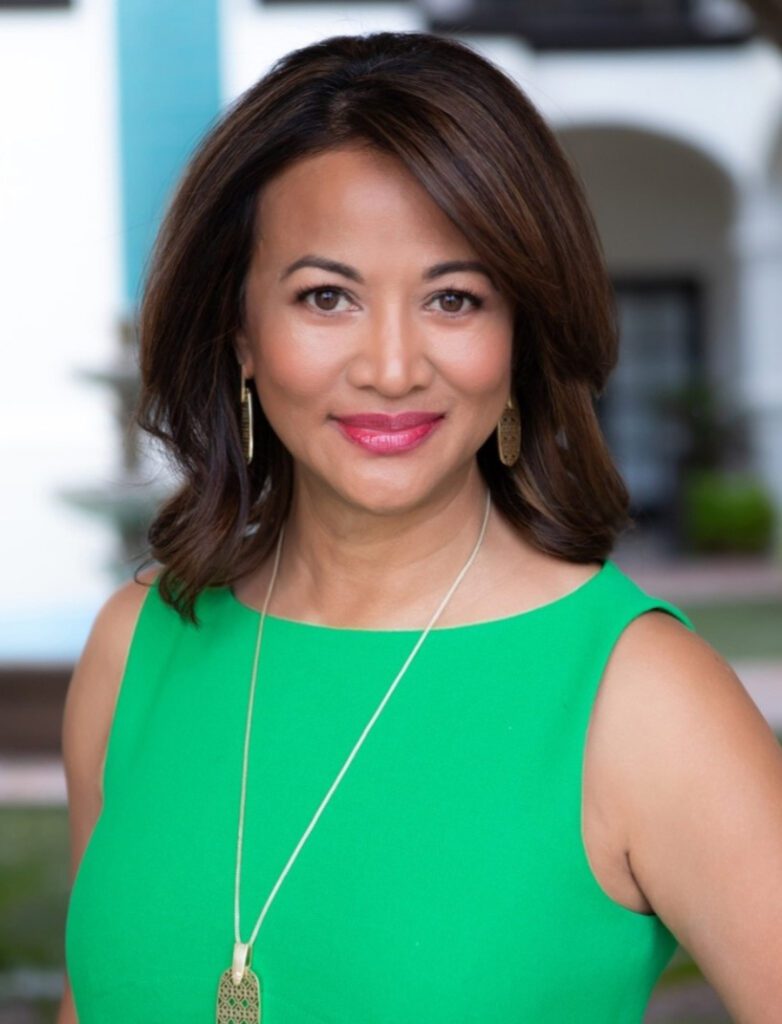 November 22, 2021 — Adelaida Severson, Ph.D., president and chief executive officer of Bushtex Inc., an international satellite communications firm in Gilbert, Ariz., will present the keynote address during Park University's Kansas City Area Fall Commencement on Saturday, Dec. 11. The ceremony, the University's first in-person commencement since December 2019 due to the coronavirus pandemic, will be held at the Community of Christ Auditorium in Independence, Mo., starting at 10 a.m.
The event will include 316 Park University students eligible to graduate and participate in the ceremony — 116 students are set to receive a master's degree and/or graduate certificate, and 200 students are scheduled to receive a bachelor's degree, associate degree and/or undergraduate certificate. (Note: These numbers only include those who have announced their intention to participate in this ceremony.)
Severson, a member of Park University's Board of Trustees since August 2020, founded Bushtex, which specializes in remote broadcast transmissions worldwide, with her husband, Barry, in 1994. Bushtex's customers range from television networks broadcasting sports and news events to corporations setting up teleconferences and government agencies communicating via satellite. Bushtex has coordinated the broadcast of the Super Bowl, the Olympics and high-level surveillance for the nation's military.
Among her many honors, Severson was inducted into Arizona State University's Walter Cronkite School of Journalism and Mass Communication Hall of Fame in 2017. In addition, she was selected by AzBusiness magazine to its 2015 "Most Influential Women in Arizona" class; in 2014, the Phoenix Business Journal named her on its "Top 25 Dynamic Women in Business" list; and in 2013, she was selected as the Gilbert Chamber of Commerce Business Woman of the Year. Earlier this year, the ASU Alumni Association recognized Severson on its Sun Devil 100 Class of 2021 for the fourth year in a row. The award recognizes the top 100 fastest-growing alumni-owned or alumni-led organizations.
She has also been active in the community. Severson currently serves as chair of the HD (Historical District) South Gilbert Historical Museum Campaign and she is member of the 2020-21 Flinn-Brown Fellowship, a program of the Arizona Center for Civic Leadership. She has also been a board member of various civic organizations in the Gilbert area.
Severson, who also serves as a trustee for ASU, earned both her doctorate degree in public administration and a Master of Mass Communication degree from ASU, and a Bachelor of Arts degree in journalism and international relations from the University of Southern California.
NOTE: Due to capacity limitations and pandemic social distancing guidelines, the commencement ceremony is a ticketed event. In addition, all individuals in attendance, including graduates, guests, faculty and staff will be expected to wear face masks/coverings while inside the Community of Christ Auditorium. More information about the commencement ceremony can be found at park.edu/about-park/commencement.