Parkville MOVE IN DAY
As a Park Pirate, you enter into a tradition founded upon faith in yourself and willingness to labor with integrity and vigor. We welcome you into that tradition and will be with you along your journey! Look for more information about Residence Hall Move In Day 2021.  Additional move-in day instructions will be emailed. Contact the 
Office of Residence Life
 with any questions.
NEW STUDENT ORIENTATION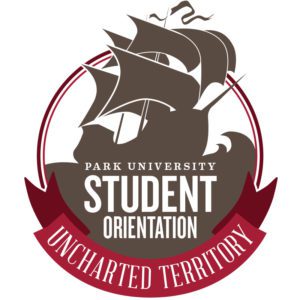 RSVP for your new student orientation.
New normal? No worries! The world, as we know it might be embarking upon uncharted territory, but Park University is prepared to navigate. Our Student Leadership and Engagement Office is hosting a New Student Orientation (NSO) that will prepare new students for a year of success.  NSO is mandatory for all new students to Park University and is inclusive of transfer students and first-time freshmen.
For newly enrolled Parkville undergraduate students, get started Monday, August 9, with an online introduction covering key areas.
On-campus NSO will be held in 3 ships based on LE100 enrollment and transfer status to ensure small group sizes and unique engagement opportunities.
Ship Mackay: Friday, August 13 at 10 am
Ship Thompson

: Saturday, August 14 at 9 am

Ship Breckon

: Saturday, August 14 at 1 pm
Are you worried about meeting new people on The Hill? Rest assured, so is everyone else (even if they won't admit it). Attending NSO is a great chance to get to know other students, bond over awkward icebreakers, and learn about your new home together. You may not become BFFs, but you'll leave knowing a few friendly faces are waiting for you when classes begin. See you then!
Parent Orientation
We know you have questions about what to expect this fall. The Office of Student Life is excited to invite you to our virtual Parent Panel on Monday, August 2nd at 6 pm (CST). Learn about a variety of student services, including student life, residence life, campus safety, athletics, student success, student accounts and more…
RSVP for the parent panel.
ONLINE STUDENT ORIENTATION
If your Park University Journey is starting online, we have an Orientation just for you! We have partnered with our learning management system (Canvas) to provide your orientation through the platform you will be using for your online classes. You'll have access to your new student orientation non-credit course, entitled "SOS101 – Student Orientation and Services"
two weeks
before
your course begins. You can also find the course by
logging into Canvas
.