Park University Recognizes 2020-21 Academic Achievements
April 22, 2021 — Park University students, faculty and staff have been recognized for their exceptional scholarly efforts from the 2020-21 academic year as part of the University's annual Honors Convocation held virtually on April 21. The University acknowledged outstanding students, faculty and staff with a variety of special awards, in addition to a number of departmental academic honors.
The most prestigious honor bestowed on any student at Park University — the Outstanding Parkite Award — went to seniors Jocelyn Clayton and Rinku Gopali. The Outstanding Parkite Award is given to two students on the University's Parkville Campus who best exemplify the ideals of the University in their character, conduct, scholarship and student activity participation. The awards are endowed by Dr. Elliot F. Parker in memory of his parents, Albert and Jessie Parker.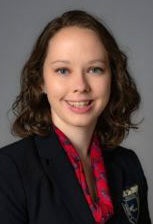 Clayton, an English and secondary education/English major from Burlington Junction, Mo. (attended Craig [Mo.] High School) has excelled in the classroom with a 4.06 grade point average (on a 4.0 scale) as a member of Park's Honors Academy. Clayton has been active in leadership positions during her years at Park. She served as the Park Student Government Association secretary in 2019-20 and helped begin Park's chapter of Future Business Leaders of America – Phi Beta Lambda, and served as the Missouri state president in 2019-20. Among the various honors Clayton has received, she was the recipient of the 2019 Toni Griggs Award, given to honor students who have made an outstanding contribution to the University through leadership, service or work performance, and a 2020 recipient of a Dr. Doris Howell Leadership Award, given to students who distinguish themselves uniquely as leaders at Park regardless of position or title. Clayton has also served a student ambassador and a peer writing tutor. In addition, Clayton was featured in a January 2020 story that appeared in the Nodaway (County, Mo.) News Leader related to the importance of donating blood. Clayton, who was born prematurely, grew up wanting to give back to others who had donated blood and saved her life.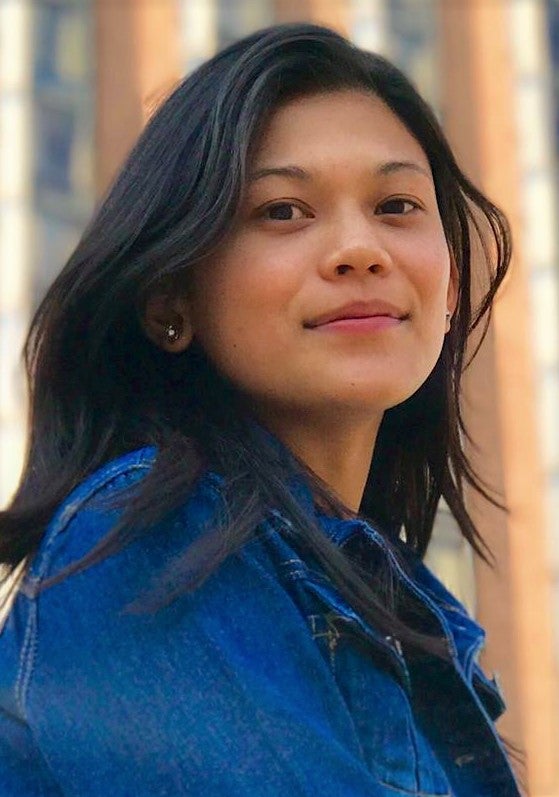 Gopali, an information and computer science/software development major from Kathmandu, Nepal, has also excelled in the classroom with a 3.72 GPA. She has been active on campus, having served as president of Park's chapter of the Association for Computing Machinery and vice president of student engagement for the Park Student Activities Board. Gopali, who has served the Office of International Admissions and Student Success as an international student ambassador for the University, received a Dr. Doris Howell Leadership Award in 2018, and in 2019 as a sophomore, she was recognized with an Outstanding Class Member Award, given to those who best represent their class in service to, and participation in, Park University.
Additional Presidential Awards and Faculty/Staff Awards presented:
Louisa Davidson Hinde / Carolyn Hinde Zarkaryan Memorial Award — This award is given to students, faculty, staff and/or alumni who best represent the spirit of Park University by promoting in others that quality of excellence that has always been associated with a Park education.
          •  Taylor Lucas, senior English major, Lathrop, Mo. (attended Lathrop High School)
          •  Ozoda Narzullaeva, senior information and computer science/software development and cybersecurity major, Samarkand, Uzbekistan
          •  Henry Roehrich, Ph.D., associate professor of management/marketing, Grand Forks, N.D.
Distinguished Humanities Faculty Award — Manuchair Ebadi, Ph.D., a 1960 Park graduate who passed away in January 2015, established the award to celebrate the work, life and thoughts of Woodbridge O. Johnson, Ph.D., professor emeritus and chair of religion and Biblical literature at Park from 1946 to 1966. The award is presented to a University faculty member who exhibits extraordinary accomplishments in research or creative scholarship through teaching, discovery, scholarly or creative work, and service.
          •  Timothy Westcott, Ph.D., associate professor of history, associate university archivist and director of the George S. Robb Centre for the Study of the Great War, Kansas City, Mo.
Distinguished Faculty Scholar Award — This award pays tribute to a faculty member who shows evidence of commitment to high standards of excellence in the area of scholarship: teaching, discovery, integration and/or service. The recipient also shows effective and innovative connections between teaching and research, especially by undergraduate student involvement and participation. Ebadi established this award in honor of Delta W. Gier, Ph.D., a former chair of the Department of Chemistry who served Park from 1948 to 1990.
          •  Dmitry Gimon, Ph.D., associate professor of information systems and business analytics, Kansas City, Mo.
J.L. Zwingle Award — This award pays tribute to an outstanding faculty member as voted by the student body.
          •  Wen Hsin, Ph.D., professor of computer science, Kansas City, Mo.
Teaching Excellence Awards — These awards recognize the full-time and adjunct faculty members who exemplify excellence in teaching, as nominated by peers, students and staff.
          •  President's Award for Teaching Excellence (for full-time faculty): Linda Bell, lecturer of accounting, Liberty, Mo.
          •  Provost's Award for Teaching Excellence (for adjunct faculty): Charles Troppito, adjunct instructor of management information systems, Mission, Kan.
Excellence in Academic Advising Award — This award is given to recognize faculty/staff who have achieved excellence in providing Park University students academic advising and mentoring, and recognizes outstanding contributions in helping students define and achieve their academic goals.
          •  Greg Claycomb, Ph.D., professor of chemistry, Leavenworth, Kan.
View the Honors Convocation Program, which includes a complete list of awards presented, including students named as Presidential Scholars and various departmental awards.