The Crow's Nest — August 7, 2023
Park University's Connections to "Oppenheimer"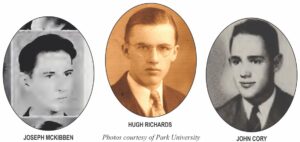 The recent release of the blockbuster biographical film "Oppenheimer" put Park University and its Frances Fishburn Archives and Special Collections in the spotlight in Kansas City region news outlets in late July. Three Park University alumni were connected to the Manhattan Project — a research and development program in World War II that produced the first nuclear weapons — a main feature in "Oppenheimer." Joseph McKibben, '33, Ph.D., Hugh Richards, '39, Ph.D., and John Cory, '42, participated in the Manhattan Project, two of whom played significant roles.
McKibben is known as "the man who pushed the button" on the "Trinity" test on July 16, 1945. A United Press International story from 1985 featured McKibben. In a letter McKibben wrote to his Park classmates in 1983 (his 50th anniversary of graduating from Park), he penned, "As the time approached to test the bomb in southern New Mexico, it was determined considerable more support to the staff for the timing system was needed. I was selected for that job. As a consequence, I had the responsibility of closing all the last switches that detonated the first bomb."
In 1943, Richards was called to Los Alamos, N.M., to work on the Manhattan Project. He was eventually put in charge of the group assigned to neutron measurements and had the responsibility for the time record of neuron intensity. Richards worked at developing special cameras which were placed at varying distances from ground zero to measure radio activity of fission fragments. Following the Trinity test, Richards retrieved the measurements it collected. In his book, Through Los Alamos, 1945: Memoirs of a Nuclear Physicist, Richards wrote the following related to the Trinity test:
"I was at Base Camp, 9.7 miles from ground zero. The shot was scheduled for 4:00 AM July 16. However, around 2:00 AM a heavy thunderstorm hit the base camp area and on advice of the meteorologist, the test was postponed until 5:30 AM to let the bad weather pass the area. We had been issued dark welding goggles to shield our eyes and had been instructed to lie down away from ground zero. We followed the countdown over a loudspeaker: 10, 9, 8, 7, 6, 5, 4, 3, 2, 1. At time zero the first thing I noticed was that although facing away from ground zero, it felt like someone had slapped my face: it was of course the heat radiation from a most successful test."
"The neighboring mountains were vividly illuminated, and I turned around, took off my welder's goggles and watched the luminous fireball change color expand and rise majestically upward. Of course we had not yet heard anything: it would take about 40 seconds for the sound and shock wave to arrive at base camp. The strength of the shock wave was still impressive at this 9.7 mile distance from the explosion. After the passage of the shock wave, reverberations of sound form the distant mountains continued for a surprisingly long time."
Cory developed an interest in nuclear science and pursued independent studies using the works of Niels Bohr (portrayed by Kenneth Branagh in "Oppenheimer.") After graduating from Park, he was recruited as a researcher for the early stages of the Manhattan Project. He reported for duty and became a key researcher at the time when the project was located in Manhattan (New York). World War II commenced, and despite a request to take a deferment as a critical contributor to the war effort, Cory resigned from the Manhattan Project and joined the Army Air Corps.
Stories about Park's Manhattan Project connections:
          •  On July 25, Tim Westcott, Ph.D., professor of history and university archivist, was interviewed for a story that aired on KMBC-TV in Kansas City.
          •  Westcott participated in a live interview segment that aired on KCUR-FM's (Kansas City) "Up To Date" on July 26 (Westcott's interview begins at approximately 8:00).
          •  Westcott was interviewed for nine minutes on the public affairs program "4 The People" that aired on WDAF-TV in Kansas City on July 30.
New Deans Appointed for College of Education and Health Professions, College of Management
Gayle Copeland, Ph.D., and Yang Sun, Ph.D., have been appointed as deans for Park University's College of Education and Health Professions, and the College of Management, respectively. Both started their roles at Park on Aug. 1.
In her role as dean of the College of Education and Health Professions, Copeland will be responsible for the curricular, personnel, budgetary and administrative affairs of the CEHP in alignment with the University's mission and strategic priorities. Copeland comes to Park University from Fresno (Calif.) Pacific University where she served as provost and senior vice president of academic affairs since 2018.
As the dean of the College of Management, Sun will be the chief administrative, fiscal and academic officer of the College. He will be responsible for implementing the College of Management's policies and procedures in concert with the University's policies, as well as the strategic, programmatic, financial and management operations that support the mission of the College and its role within the University. Sun comes to Park University from California Northstate University where he served as associate dean for academic affairs within its College of Graduate Studies, and as professor of healthcare administration since 2020. Read more about Copeland and Sun at park.edu/news/new-deans-2023.
Campanella Gallery Opens 2023-24 Season with Exhibit of Landscapes
The Campanella Gallery at Park University begins its 2023-24 season with "Plain Sights," an exhibit of landscape inspired prints and artwork by Dora Agbas, today through Friday, Sept. 22. A reception for the exhibit and artist will be held on Thursday, Aug. 17, from 4 to 8 p.m. Agbas is an adjunct instructor of art/fibers at Park. For more information on the exhibit, including hours of operation, visit park.edu/news/agbas-exhibit.
New Publication Highlights University's Fishburn Archives
A new publication focusing on Park University's Frances Fishburn Archives and Special Collections is now available. The inaugural issue of The Archives provides an update on renovations in the Fishburn Archives' reading and research room (located on the University's flagship Parkville [Mo.] Campus in the Mabee Learning Center/Academic Underground), and stories on Dr. Eleanor Chesnut, Class of 1888; the original Copley Hall (1884-1918); and "Laddie," a companion of Spencer Cave who was born into slavery at the start of the Civil War and worked for the University for more than 70 years.
In addition, the next edition of Valor, a magazine highlighting the work of the University's George S. Robb Centre for the Study of the Great War and the Valor Medals Review Project, is now available. The issue features stories on Pvt. Samuel Glucksman, who is among the more than 200 servicemembers being reviewed as part of the VMR, and 1st Lt. Lloyd Boutwell, a 1911 Park graduate and the namesake of the Boutwell Garden and Courtyard on the Robb Centre's grounds on the University's flagship Parkville (Mo.) Campus.
Park University 2023 Golf Scramble Set for Oct. 16
The 2023 Park University Golf Scramble, a four-person tournament that benefits the University's Parkville (Mo.) Campus athletics programs, is scheduled for Monday, Oct. 16, at The National Golf Club of Kansas City. Golfers get on the course with a shotgun start at 10 a.m., with registration beginning at 8:30 a.m.
Registration fees are $250 per golfer or $1,000 per four-person team, and a variety of sponsorship packages are available, ranging in price from $1,500 to $5,000. Entries include 18 holes of golf with a cart, box lunch on the course, driving range access prior to the event, on-course games and contests, refreshments and flight prizes. To register for the tournament or for more information, visit park.edu/golf. For questions about the tournament or sponsorship levels, contact Nathan Marticke, chief advancement officer, at nathan.marticke@park.edu or (816) 584-6844.
Faculty, Staff, Student News
Park University's Department of Nursing learned in early July that all 17 of the Spring 2023 class of Bachelor of Science in Nursing graduates passed the National Council Licensure Examination. According to Jennine Wilson, Ed.D., chair and assistant professor of nursing, it is rare for 100 percent of a cohort to pass the exam on the first attempt. By passing the exam, the graduates are now able to practice as a registered nurse in any nursing compact state.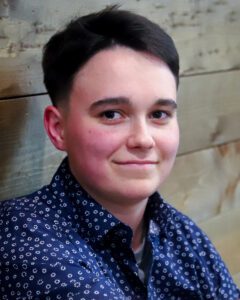 Grace Henson, a sophomore geography major, has been awarded a $10,000 Reinventing Geospatial Inc. Scholarship for Geospatial and Engineering by the United States Geospatial Intelligence Foundation. According to Henson's profile on the USGIF's magazine website, Trajectory, Henson was introduced to geographical information systems by the U.S. Army Geospatial Engineering school in 2020, and has an interest in cartography, biogeography and environmental planning. Henson serves as a GIS analyst, spending the past four years providing geospatial support to the Texas Army National Guard both overseas and at home.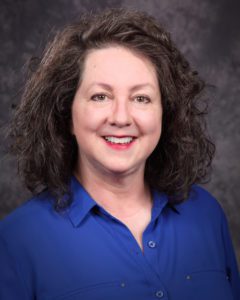 Debra Sheffer, Ph.D., professor of history and associate dean of the College of Liberal Arts and Sciences, authored a chapter on "African American Soldiers: The Struggle for Equality through Service in the Civil War and Great War" for the book Wars Civil and Great: The American Experience in the Civil War and World War I published in July. Sheffer's chapter compares the experiences of Black American soldiers during both wars in fighting for a country that denied them equal rights and full citizenship.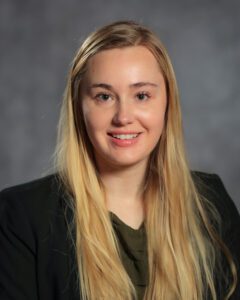 Alivia Zubrod, Ph.D., assistant professor of psychology, co-authored "The Good, the Bad and the Complex: A Mini Meta-Analysis of Integrative Complexity, Entertainment and Perceptions of Quality" that was published in the June edition of the journal Psychology of Aesthetics, Creativity and the Arts, a publications of the American Psychological Association. The article sought to answer if linguistically complex entertainment was preferred to linguistically simple entertainment and provides the first meta-analytic look at factors that might moderate the effect of complex language on entertainment success. In addition, it presents supporting evidence in line with an emerging theory of the importance of complexity's match with the surrounding context.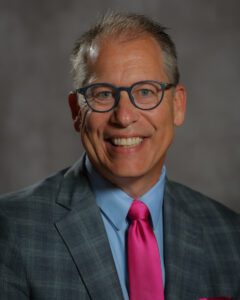 Erik Bergrud, chief strategic communications officer, participated in a discussion on communicating effectively with employees for the OMNI Human Resource Management's "Power of People" podcast on July 18.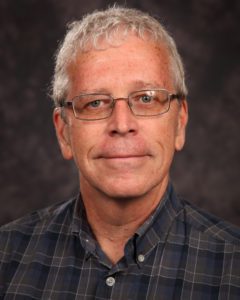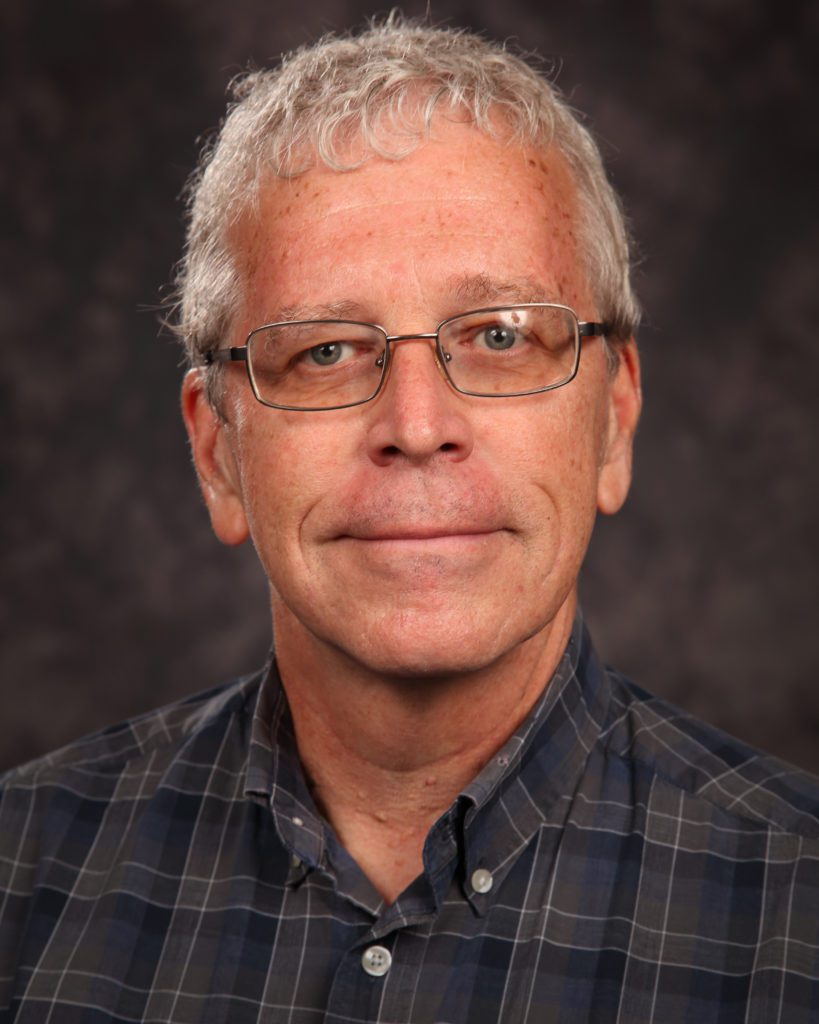 Steve Youngblood, associate professor of communication arts and director of the Center for Global Peace Journalism, presented two sessions on "Reporting about Peace" at the Thessaloniki International Media Summer Academy, July 19-20, in Greece.
Luke Herrington, Ph.D., adjunct instructor of political science, authored the article "Cutting the Chaff: Overlooked Lessons of Military UAP Sightings for Joint Force and Interagency Coordination," which appeared in the third quarter 2023 edition of Joint Force Quarterly, a military and security studies journal designed to inform members of the U.S. Armed Forces, allies and other partners.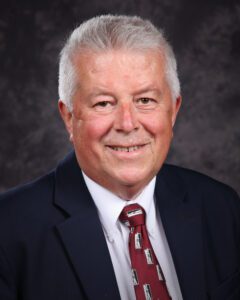 Greg Plumb, J.D., professor of criminal justice administration, was appointed to the Platte County (Mo.) Committee for Public Safety. The purpose of the committee is to find and recommend (to the Platte County Commission in early November) viable solutions for inmate detention.
Park in the News
Mike Talamantes, director of volleyball and men's / women's volleyball and women's beach volleyball head coach for Park University's flagship Parkville (Mo.) Campus, was named to IN Kansas City's Class of 2023 Innovators and Influencers (published on July 1). According to the magazine, Talamantes and the other 11 featured individuals "found their why" and are making a difference in Kansas City for today and tomorrow.
Park University's flagship Parkville (Mo.) Campus was highlighted in a story about the City of Parkville that appeared on the KCUR-FM website on July 1.
Mary Cracchiolo, '95, was featured as part of a cover story that appeared in the July 2023 edition of Gulf Coast Woman, a magazine that connects, celebrates and empowers women in the Mississippi Gulf Coast region. Cracchiolo is the director of communications for MGM Resorts International's Beau Rivage Resort and Casino in Biloxi, Miss.
Crispin Rea, '08, was featured in an article that appeared in The Kansas City Star on July 3. For the first time in 30 years in late June, Rea became one of two Latinos elected to the Kansas City, Mo., City Council.
Mildred McAfee, granddaughter of Park University co-founder John A. McAfee, was featured on the Aerotech News and Review website on July 6 as its Veteran of the Day. McAfee, a U.S. Navy veteran, pioneered women's military leadership as the first director of the Women Accepted for Volunteer Emergency Service (WAVES), in the Navy, and she was the first woman to be commissioned in the U.S. Navy Reserve. She died in 1994 at the age of 94.
The Park University International Center for Music's "Stanislav and Friends" concert from March aired in two parts on KWJC-FM (Classical KC) in Kansas City in July — part one aired on July 8 and July 9, with part two airing on July 29 and July 30. The two-hour concert can be heard on-demand.
ECCO Select, an IT talent acquisition and advisory consulting company in Kansas City, Mo., led by Jeanette Prenger, '09, founder/chief executive officer, and a former member of Park University's Board of Trustees, was ranked No. 2 (by 2022 revenue) by the Kansas City Business Journal in the publication's July 14 list of Hispanic-owned businesses. In addition, Grayson Capital, a commercial real estate development, property management and advisory company led by Michael Collins, '04, founder/CEO, and a former Park trustee, was ranked No. 13 (by 2022 revenue) on the KCBJ's list of Black-owned businesses.
Vlatko Andonovski, '08, head coach of the U.S. Women's National Soccer Team, was featured in a story that appeared in The Kansas City Star on July 16, in advance of the USWNT's appearance in the Women's World Cup being played in Australia and New Zealand.
Andonovski was also the subject of a three-part feature that aired on WDAF-TV in Kansas City July 19-21. Part 1; Part 2; Part 3
In addition, Andonovski was highlighted in a Washington Post story on July 26.
An article authored by Matt Harris, Ph.D., associate professor of political science, was published in The Conversation on July 24. The article, which was also picked up by media outlets across the country and in China, was titled "The Taylor Swift Official State Sandwich: Politicians Understand that Swifties are a Key Demographic."
Harris was also interviewed for stories that aired on KMBZ-FM in Kansas City on July 21 related to U.S. Senators Kirsten Gillibrand (D-N.Y.) and Josh Hawley (R-Mo.) introducing the bipartisan Ban Stock Trading for Government Officials Act.
Erik Bergrud, chief strategic communications officer, and his wife, Kimberlee Ried, MACL '16, were highlighted in The Independent, Kansas City's journal of society, on July 22 related to their support of the Metropolitan Organization to Counter Sexual Assault.
Scott Hageman, associate professor of geology and associate dean of the College of Liberal Arts and Sciences, was interviewed for a story that aired on KMBC-TV in Kansas City on July 25 related to how the recent extreme heat has been made more likely by climate change. A segment of the story also aired on KMBZ-FM in Kansas City on July 26.
Park University Parkville (Mo.) Campus baseball player Alex Rodriguez was featured in The Kansas City Star on July 27. Rodriguez was named the most valuable player at the Ban Johnson Collegiate League All-Star Game on July 25. Park baseball head coach Cary Lundy provided comments for the story.
Edna Martinson, '12, and a recipient of the Park University Alumni Association's Park Promising Young Professional Award in 2021, was featured in Forbes on July 26 as part of the magazine's "Barrier Breakers: Profiles of New Entrepreneurs Making Change." Martinson and her husband started Boddle Learning, an education technology organization with a mission to help kids grow their love for learning so that they can build a brighter future, in 2018. In November 2022, Martinson was named to the 2023 Forbes 30 Under 30 list in the education category.
Park University's online Bachelor of Public Administration degree program was listed by Forbes Advisor on its list of best online public administration degrees of 2023 in July.
Upcoming Events
(All events are Central time and on the flagship Parkville [Mo.] Campus unless noted)
          •  Through September 22 — Art Exhibit: "Plain Sight" by Dora Agbas, Campanella Gallery (Norrington Center); Reception: August 17, 4-8 p.m.
          •  August 8-9 — Fall Faculty Conference, Parkville Campus
          •  August 14 — Fall Semester / Fall I Term Begins
          •  August 18 — Opening Convocation, Noon, Graham Tyler Memorial Chapel and Virtual
          •  August 18 — Opening Convocation Lunch / Student Activities Fair, 1-3 p.m., University Front Lawn
          •  September 4 — Labor Day Holiday (all University offices closed nationwide; Parkville [Mo.] and Gilbert [Ariz.] daytime classes cancelled; Fall I term classes held as scheduled)
          •  September 8 — Camp Pendleton (Calif.) Marine Corps Base Campus Commencement, noon, Pendleton Theater and Training Center
          •  September 8 — Department of Nursing White Coat Ceremony, 3 p.m., Graham Tyler Memorial Chapel
          •  September 15 — Board of Trustees Meeting, Parkville Campus
          •  September 19 — International Talk Like A Pirate Day
          •  September 19 — Dr. Jerzy Hauptmann Distinguished Guest Lecture: Dr. Yascha Mounk, 6:30 p.m., David Theater (Alumni Hall) and Virtual
          •  September 22 — International Center for Music Concert: Pianist Mikhail Voskresensky, 7:30 p.m., 1900 Building, Mission Woods, Kan.
          •  September 23 — El Paso (Texas) Campus / Fort Bliss (Texas) Campus / Holloman Air Force Base (N.M.) Campus Commencement, Abundant Church, El Paso
          •  September 28-30 — Park University Homecoming and Parents Weekend, Parkville Campus
          •  September 28 — Paul H. Gault Service Award Ceremony, 1 p.m., David Theater (Alumni Hall)
          •  September 29 — Alumni Association Awards / Athletics Wall of Honor, 3 p.m., Graham Tyler Memorial Chapel
To view a comprehensive schedule for all events, including athletics and student life, visit park.edu/calendars/park-events-calendar.