The Crow's Nest — December 6, 2022
Former Park University President Byers-Pevitts Passes Away
Beverley Byers-Pevitts, Ph.D., who served as Park University's 14th (and first female) president from 2001-09, passed away in Sarasota, Fla., on Nov. 4.
During her tenure at Park, Byers-Pevitts enhanced initiatives that secured the University greater visibility in local, national and international circles. She helped develop education study exchange agreements on four continents and worked to expand relationships with government and military constituencies important to Park's future. Byers-Pevitts also extended Park's participation with the armed services through the development of the Park Global Warrior Center. She also helped establish the University's International Center for Music (currently celebrating its 20th anniversary) and the International Center for Civic Engagement. Read more about Byers-Pevitts, her legacy and an obituary provided by her family at park.edu/news/byers-pevitts.
Kansas City Area Commencement Will Move to New Location
Park University, which earlier this year announced it would move from holding two Kansas City area commencement ceremonies to a single event, revealed on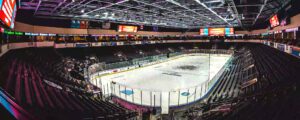 Nov. 10 that the May 6, 2023, ceremony will take place at Cable Dahmer Arena in Independence, Mo. The home to the Kansas City Comets and Kansas City Mavericks (both teams that the University has partnerships), will provided graduates and other attendees a modern venue with great lighting and sight lines. Located at the southeast corner of I-70 and I-470, the new location will provide a designated student parking area and wide selection of nearby restaurants for post-commencement celebrations. Check out the hype video.
Park ICM Graduate Students Place at International Piano Competitions
Sergey Belyavsky and Michael Davidman, graduate students in Park University's International Center for Music seeking graduate certificates in music performance/piano, recently placed in separate international piano competitions.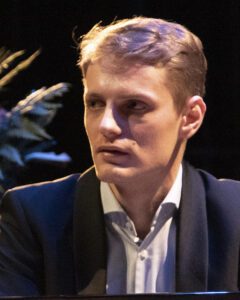 Belyavsky won the second prize at the Concours de Genève International Music Competition in Geneva, Switzerland, on Nov. 3. Belyavsky, who performed Sergei Prokofiev's "Concerto No. 3 in C Major, Op. 26" with the Orchestre de la Suisse Romande in the final round (his performance begins approximately 2:21:20 into the video), won 12,000 Swiss francs (just more than $11,800). In addition, he was named the winner of five special prizes, garnering 15,500 Swiss francs (just more than $15,000), including:
          •  Audience Prize, awarded by the spectators of the final rounds.
          •  Students' Prize, awarded by music students at the University of Geneva.
          •  Rose-Marie Huguenin Prize, awarded to all four finalists to contribute toward the realization of artistic projects.
          •  Paderewski Prize, awarded to the pianist who demonstrates particularly expressive playing in a romantic tradition. The prize also comes with the opportunity to perform two concerts in Poland and Switzerland.
          •  Steinway Prizewinner Concerts Prize, which provides the opportunity to perform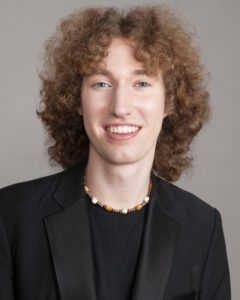 several concerts within the Steinway network.
Davidman placed third at the Long-Thibaud International Piano Competition in Paris on Nov. 13. Davidman, who performed Pyotr Tchaikovsky's "Concerto No. 1" with the Republican Guard Orchestra in the finals, won 12,000 Euros (approximately $12,375).
Park Student-Athletes Earn Conference Honors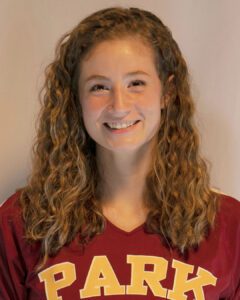 Park University Parkville (Mo.) Campus women's volleyball senior outside hitter Malaina Hensley was named as the 2022 Heart of America Athletic Conference Women's Volleyball Player of the Year. In addition, sophomore setter Jullia Alvarez was named the HAAC Setter of the Year. Hensley and Alvarez were joined as all-conference first team honorees by teammate Debora Bernardi, sophomore opposite hitter.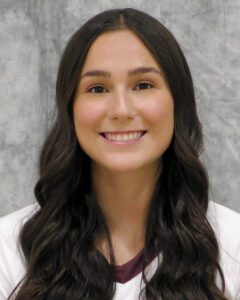 Park University – Gilbert (Ariz.) Campus women's volleyball junior outside hitter Amanda Jonovich was selected as the 2022 California Pacific Conference Women's Volleyball Player of the Year, while Caleb Christner, a men's soccer freshman forward, was named as the Cal Pac's 2022 Men's Soccer Freshman of the Year.
Seniors to Exhibit Art in Campanella Gallery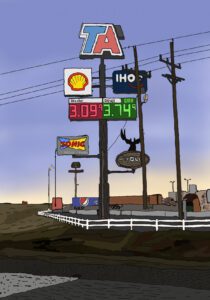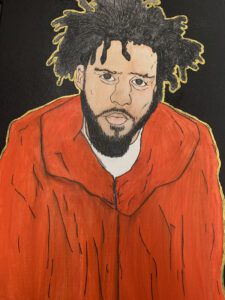 A pair of Park University seniors are exhibiting their works of art as part of an art exhibit in the University's Campanella Gallery (located inside Norrington Center on the flagship Parkville [Mo.] Campus) through Wednesday, Dec. 21. The art of Pamella Guillaume, senior fine art major, and Riley Peak, senior fine art and graphic design major, will be featured. Guillaume will be exhibiting mixed media paintings of various musical artists, while Peak will be showing a combination of digital prints and traditional paintings of buildings and cityscapes. A reception for the artists will be held on Friday, Dec. 9, from 2 to 4 p.m. in the Gallery. The Campanella Gallery is open during Norrington Center's regular hours.
Judges Needed for Speech and Debate Tournament
Park University students, faculty and staff are invited to be volunteer judges for a Next Gen Speech and Debate Tournament that will be held on the University's flagship Parkville (Mo.) Campus, Thursday, Jan. 5, through Saturday, Jan. 7, 2023. The event, sponsored by Park's Speech and Debate team, will feature elementary through high school students competing over three days giving a variety of speeches and debating on resolutions including "Criminal justice ought to prioritize rehabilitation over retribution, restitution or deterrence," "The U.S. federal government should substantially reform its policy toward one or more countries in Europe," and "Books are better than movies."
Judges are needed for one or more time commitments of 2½ hours each, which includes training and complimentary refreshments/meals. Community service hours and extra credit for classes are also possible. Start times for rounds begin between 9:30 a.m. and 7:30 p.m. on Thursday; between 7:30 a.m. and 7:30 p.m. on Friday; and between 8 a.m. and 5:30 p.m. on Saturday. For more information or to sign up for time slots, visit nextgen.homeschooldebate.net. Questions? Contact Janine Wilkins at janine.wilkins@park.edu.
Faculty, Staff, Student News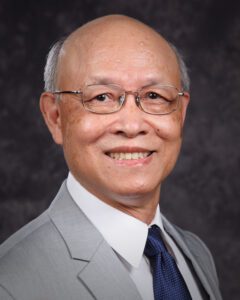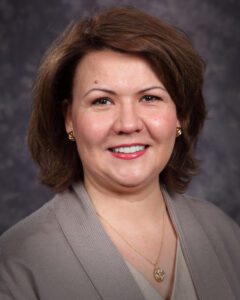 A trio of faculty from Park University's College of Management were among panelists at the Accreditation Council for Business Schools and Programs' Region 5 Conference in Springfield, Mo., Nov. 3-4. Alla Adams, Ph.D., associate professor of healthcare administration, and Robert Kao, associate professor of economics, were panelists on the session "Celebrating Collaborative Alliances – Stronger Together, and James Baird, Ph.D., adjunct instructor of healthcare administration, was a panelist on the session "Confessions of Adjunct Faculty: Challenges, Opportunities and Secrets of Happy Adjunct." Adams is chair of the region and Kao is the region secretary.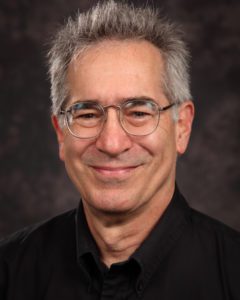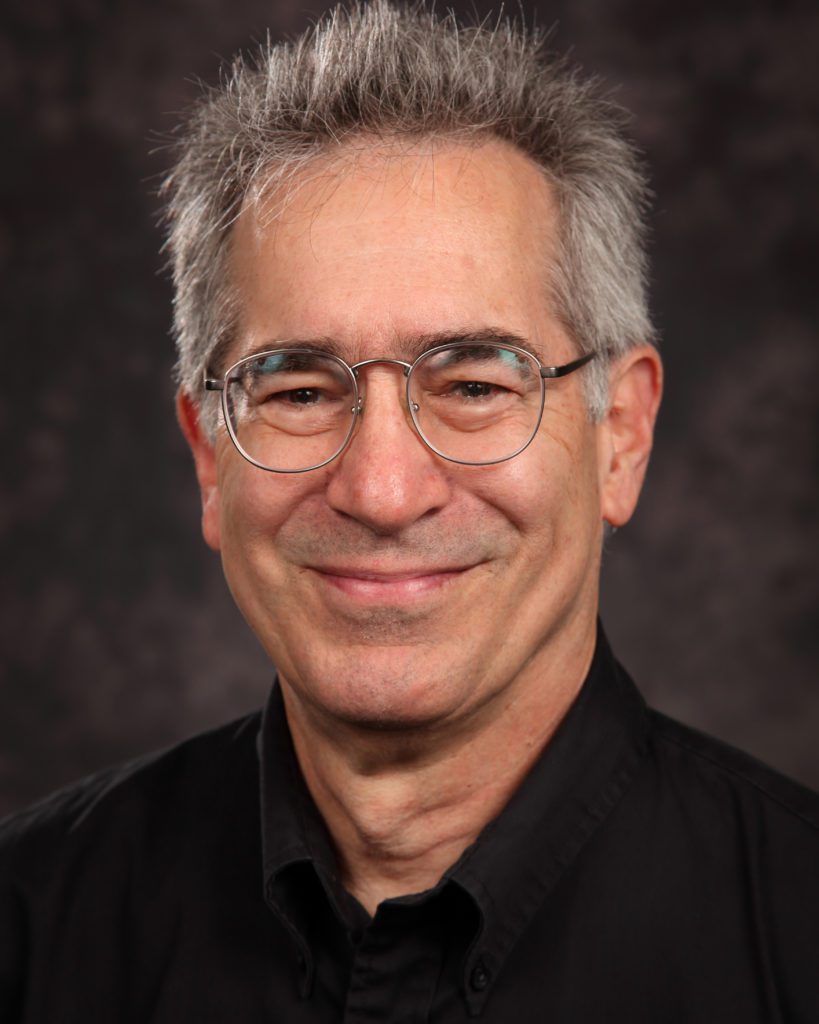 Brad Kleindl, Ph.D., professor of marketing, co-authored textbooks and teaching materials for Saudi Arabian high school courses. A book he co-authored, Principles of Business (9th edition) was used as a basis for two Introduction to Business textbooks for the students. In addition, Kleindl authored a chapter on "Social Responsibility of Business" for the second semester textbook; he also co-authored a Business Finance textbook and the teachers' manual for the textbooks.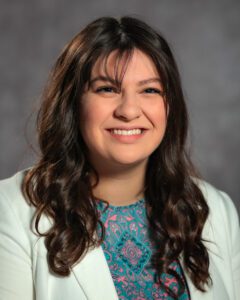 Camille Abdel-Jawad, assistant professor of library instruction and outreach, presented a session on "Capitalizing on Your Students' Talents for the Betterment of Your Library: Creating a Student Internship" at the Brick and Click academic library conference in Maryville, Mo., on Nov. 4. The presentation detailed research on effective work-based learning experiences for students and how Abdel-Jawad leveraged this to create additional support for the Park University's McAfee Memorial Library's social media marketing and communications.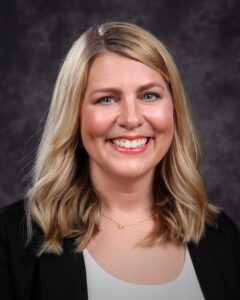 Kristen Whiteley, assistant professor of accounting, was a panelist at the Missouri Association of Accounting Educators Conference on Nov. 4 in Osage Beach, Mo. Whiteley presented an accounting educator panel discussion on "Alternatives to PowerPoint for Class Lectures."
Park University's speech and debate team competed at the I-65 Swing tournament in Sedalia, Mo., Nov. 11-12. Martin Roberson, freshman history major, won first place in the novice international public debate category.
Park in the News
Matt Harris, Ph.D., assistant professor of political science, was interviewed for stories that aired on KMBC-TV in Kansas City on Nov. 1 related to big midterm election races and constitutional amendment questions in Kansas and Missouri.
Harris was also interviewed by KMBZ-FM in Kansas City on Nov. 3 related to voting in Kansas to retain the state's Supreme Court justices.
On Nov. 9, Harris appeared on KCTV in Kansas City for live interview segments to discuss election results in Kansas and Missouri, as well as some races of national interest. In addition, he appeared on "Up To Date" on KCUR-FM in Kansas City for a live interview related to the election results in Missouri (starts at approximately 31:00).
Park University International Center for Music graduate student Ilya Shmukler, piano, and Ilkhom Mukhiddinov, junior music performance/viola major, performed a live, in-studio performance for Kansas Public Radio on Nov. 1 in advance of their appearance with the Kansas City Chamber Orchestra's concert on Nov. 4.
Behzod Abduraimov, International Center for Music artist-in-residence, was featured in KC Studio on Nov. 2 in advance of his performance with the Kansas City Symphony Nov. 25-27.
Shawn Moore, '18, MSW '20, was interviewed for stories that aired on KMBC-TV in Kansas City on Nov. 9 as part of the station's Community Days initiative. Moore, founder and executive director of Caregivers on the Homefront, discussed supporting the mental health of veterans and their caregivers.
Jimmie Keller, '79, authored a look back at his military service and support to the White House in a story that appeared in the Morganton (N.C.) News Herald on Nov. 11.
Jeff Fore, director of athletics and women's basketball head coach at Park University's Gilbert (Ariz.) Campus, appeared on the "Roc and Manuch with Jimmy B." show on Nov. 11 on KGME-AM in Phoenix (starts approximately 1:10:20).
Zach Sellers, '14, who serves as the director of KesherKC pantry operations with Jewish Family Services of Greater Kansas City, appeared on the KCUR-FM (Kansas City) program, "Up To Date" on Nov. 15 to discuss how inflation and supply chain issues are impacting food pantries.
Park University was highlighted in stories that aired on KSHB-TV in Kansas City on Nov. 17 and Nov. 18 related to esports making an impact in the region. Mia McCoy, esports student-athlete, was interviewed for a nearly 7-minute feature story that aired on Nov. 17, while McCoy, Adam Farm, esports head coach, and Mia's mother, Monica McCoy, '20, were all interviewed for a Nov. 18 story.
Bob Kendrick, '85, was the honoree to flip the switch for the Country Club Plaza's (in Kansas City, Mo.) holiday lighting ceremony on Nov. 24. KMBC-TV aired the event. Kendrick is the president of the Negro Leagues Baseball Museum.
Janie Kluempers, assistant athletic trainer for Park University's flagship Parkville (Mo.) Campus, who served as the assistant athletic trainer for the USA Women's Eagles Rugby team during the recent Rugby World Cup in New Zealand, appeared in a 30-minute "Kansas City Profiles" interview for DannyClinkscale.com on Nov. 24.
Nada Meawad, '21, was the featured cover photo for the official program for the NAIA Women's Volleyball National Championship Tournament. Meawad was a three-time NAIA Player of the Year and a five-time first team All-American for Park University's Parkville (Mo.) Campus women's volleyball team.
Stories focused on the Park University Parkville (Mo.) Campus women's volleyball team as they headed to the NAIA national tournament aired on KMBC-TV/KCWE-TV in Kansas City on Nov. 27 and Nov. 28.
Edna Martinson, '12, was named to the 2023 Forbes 30 Under 30 list in the education category on Nov. 29. Martinson, who was recipient of the Park University Alumni Association's Park Promising Young Professional Award in 2021, started Boddle Learning, an education technology organization with a mission to help kids grow their love for learning so that they can build a brighter future, in 2018 with her husband. Forbes evaluated more than 12,000 candidates on factors including funding, revenue, social impact, inventiveness and potential. The publication said that the 600 who made the cut (30 individuals in 20 categories) are both an inspiration and a challenge to conventional wisdom, and that they provide plenty of reason to believe that tomorrow will be brighter than today.
A discussion event hosted by Park University on "The United States and Iran: A Rivalry Decades in the Making" on Nov. 29 was highlighted on KMBC-TV in Kansas City that evening. Jack MacLennan, Ph.D., assistant professor of political science, was interviewed for the story.
Adrian James, Ph.D., associate dean of Park University's College of Management and associate professor of management, was featured in stories that aired on KMBC-TV in Kansas City on Nov. 29. James lived in Qatar for four years as the country was making preparations to host this year's FIFA World Cup.
James also appeared in a live 7-minute interview on KCMO-AM in Kansas City on Nov. 30 to talk about her experiences in Qatar.
Upcoming Events
(All events are Central time and on the flagship Parkville [Mo.] Campus unless noted)
          •  Through December 21 — Senior Art Exhibit (Pamella Guillaume and Riley Peak), Campanella Gallery (Norrington Center) (Reception: December 9, 2-4 p.m.)
          •  December 9 — Ellen Finley Earhart Department of Nursing Pinning Ceremony, 1 p.m., Graham Tyler Memorial Chapel
          •  December 11 — Fall II Term / Fall Semester Ends
          •  December 23-26 — Christmas Holiday Observed (all University offices closed nationwide)
          •  January 2 — New Year's Day Holiday Observed (all University offices closed nationwide)
          •  January 9 — Spring Semester / Spring I Term Begins
          •  January 16 — Martin Luther King Jr. Day Holiday (all University offices closed nationwide; Parkville [Mo.] and Gilbert [Ariz.] daytime classes canceled; Spring I classes held as scheduled)
          •  January 19 — International Center for Music Concert: ICM Strings Studios, 7:30 p.m., 1900 Building, Mission Woods, Kan.
To view a comprehensive schedule for all events, including athletics and student life, visit park.edu/calendars/park-events-calendar.