The Crow's Nest — June 7, 2023
Youngblood Named Fulbright Scholar for Third Time
Steve Youngblood, a Park University associate professor of communication arts and director of the Center for Global Peace Journalism, has been selected as a 2023-24 Fulbright Scholar by the U.S. Department of State and the Fulbright Foreign Scholarship Board. During the 2023-24 academic year, Youngblood will teach at Moldova State University in the capital city of Chisinău, working on peace journalism and a project to counter misinformation. He will also work with two journalism organizations and a youth organization while in Moldova. This is the third time Youngblood has been selected as a Fulbright Scholar, having also received awards in 2001 to teach in Moldova and in 2007 to teach in Azerbaijan.
Youngblood said he selected Moldova again because he believes his work could have some impact there. Moldova houses a small Russian-backed breakaway republic, Transnistria, occupied by 1,500 Russian troops. The country has been bombarded by Russian misinformation and disinformation, and geographically is surrounded on three sides by Ukraine.
"As I wrote in my Fulbright project proposal, 'This project comes at a perilous time for Moldova, a fact that has been well-documented,'" Youngblood said. "My subject areas (peace journalism/media literacy and countering disinformation) address topics that are especially crucial for Moldova. Peace journalism will also be useful in turning down the rhetorical heat and seeking alternatives to inflammatory 'us vs. them' storytelling that is so prevalent." Read more about Youngblood and his Fulbright opportunity at park.edu/news/youngblood-named-fulbright-scholar.
Parkville Athletics Announces 2023 Wall of Honor Class
Park University's flagship Parkville (Mo.) Campus Department of Athletics has announced its Wall of Honor Class of 2023. Three individuals and one team will be officially recognized on Friday, Sept. 29, at 3 p.m. inside Graham Tyler Memorial Chapel on the Parkville Campus as part of the University's Homecoming Weekend celebration. Honorees are:
          •  Aaliyah Brown, '18, MACL '21, women's track and field
          •  Kelly DeFeo, former women's golf head coach
          •  Rick Grayson, '76, men's golf
          •  2003 men's volleyball team
Read about all of the honorees at parkathletics.com/news/2023/5/31/PARK053023.aspx.
Park's Business Programs Receive Reaffirmed Accreditation from ACBSP
The Accreditation Council for Business Schools and Programs Baccalaureate/Graduate Degree Board of Commissioners has reaffirmed accreditation of Park University's business programs within the College of Management. ACBSP accreditation certifies that Park's teaching and learning processes within the business degrees and programs offered meet the rigorous educational standards established by ACBSP. Based on the Baldrige Education Criteria for Performance Excellence, ACBSP accreditation evaluates aspects of leadership, strategic planning, relationships with stakeholders, quality of academic programs, faculty credentials and educational support to determine whether the business programs offer a rigorous educational experience and demonstrate continuous quality improvement. Park's business programs were first accredited by ACBSP in 2013. The institution is required to go through the reaffirmation process every 10 years to maintain ACBSP accreditation.
"More Than A Medal" Documentary Now Available to the Public
The documentary "More Than A Medal," which explores the work of the Valor Medals Review Project by Park University's George S. Robb Centre for the Study of the Great War, is now available on YouTube, CuriosityStream, HistoryHit and Vimeo. The 30-minute film, produced by Lame Deer Films in cooperation with the Robb Centre, interweaves the efforts of the researchers working against time, untold heroic stories of courage on the battlefields of France, on the seas and in the air, and the experience of modern-day descendants as they maintain cautious hope that family members will be recognized.
Faculty, Staff, Student News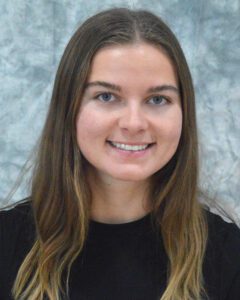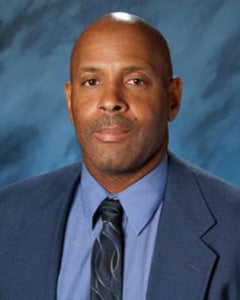 The sports information team at Park University's Gilbert (Ariz.) Campus was named as the California Pacific Conference 2022-23 Sports Information Department of the Year as part of postseason awards announced by the Cal Pac on May 30. The Park-Gilbert team of Preston English, athletics communications director (left), and Lainie Hallows, graduate assistant (right), were honored for maintaining an outstanding day-to-day website and social media platform, and successfully completing a mid-year redesign of the website site, while continuing to cover 14 conference sports and two club teams. Additionally, Park-Gilbert hosted the postseason Cal Pac basketball tournaments and assisted with statistics keeping and announcing at other postseason events held at other Cal Pac schools.
Donald Chrusciel, Ph.D., adjunct instructor of business administration, authored a paper on "Influencing Workforce Engagement Using Ad Hoc Team Huddles" that was published in April in The Learning Organization. The paper aims to investigate the benefits of monitoring and enhancing engagement to impact the overall effectiveness and future success by using the combination of the Utrecht Work Engagement Scale along with a daily employee vote to trigger an appropriate ad hoc huddle that can be proactive in addressing any engagement issues.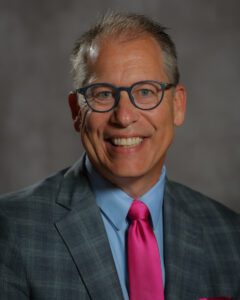 A panel of the National Academy of Public Administration, which includes Erik Bergrud, chief strategic communications officer, released an academic study on "U.S. Coast Guard Academy Admissions Process Assessment" in mid-May. The report offers seven recommendations and provided a review of the current admissions process at the USCGA, as well as a 10-15 year outlook of the candidate pool. Bergrud was elected as a NAPA Fellow in 2013.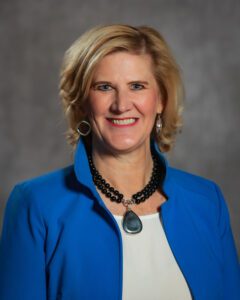 Kathy Howe, Ph.D., associate professor of literacy education and director of the Watson Literacy Center, co-authored the article "Opening the Circle to Support Dyslexia Policy Success: Learning From the Voices of Literacy Teacher Educators" that was published in the recent edition of the Literacy Practice and Research journal. The study was designed to include the voices of literacy teacher educators from Missouri, Kansas, Iowa and Nebraska). Three major themes emerged that inform how literacy teacher educators negotiated sense-making of a historically confusing construct (dyslexia) and related policy initiative.
Visitors to the Kansas City Symphony's Designers' Showhouse in April and May voted the round porch, designed by four Park University interior design students, as their No. 3 favorite room. The room was designed by Krista Murphy, Morgan Ohland, Delaney Wahlert and Clayton Wells, all seniors majoring in interior design.
Park in the News
A story about Evan LaMunyon, a senior pitcher/infielder at Montezuma-Cortez High School in Colorado, signing to play baseball a Park University's flagship Parkville (Mo.) Campus, appeared in The Journal, a newspaper in Cortez, on May 2.
Merideth Rose, '06, MPA '08, was recognized by the Kansas City Royals on May 2 to sit in the Buck O'Neil Legacy Seat, which honors individuals who impact the community.
Raphael Perachi Vieira, '12, was featured in a "Five Questions" article that appeared on the Coletiva.net news site in Brazil on May 4. Vieira is the chief executive officer of Silver Deer, an agency with offices in Brazil and the Netherlands which creates digital content for various platforms.
Reviews of a concert by Behzod Abduraimov, International Center for Music artist-in-residence at the Folly Theater in Kansas City, Mo., on May 11, appeared on the Bachtrack website the following day, and on the KC Studio website on May 17.
An "Agency Catalog for Housing Insecurity" for the Kansas City Northland community, produced in conjunction by Park University's Department of Criminal Justice Administration and Department of Social Work, was featured in a story that aired on KCTV in Kansas City on May 15. Greg Plumb, J.D., chair and professor of criminal justice administration, was interviewed for the story.
Adrian James, Ph.D., associate dean of Park University's College of Management and associate professor of management, was featured in the Platte County (Mo.) Citizen on May 16 related to the four years she spent living in Qatar.
Matt Harris, Ph.D., assistant professor of political science, was interviewed for stories that aired on KMBZ-FM in Kansas City on May 18 related to Missouri not legalizing sports gambling.
Park University's Nisei (second generation Japanese American) exhibit, located in the academic underground on the flagship Parkville (Mo.) Campus, was highlighted as part of a story related to Asian American and Pacific Islander Heritage Month on KSHB-TV in Kansas City on May 19. Tim Westcott, Ph.D., associate professor of history and associate university archivist, was interviewed for the story.
A story on Isari Vigil, a senior at San Luis High School in Yuma, Ariz., signing to play women's volleyball at Park University's Gilbert (Ariz.) Campus, aired on KSWT-TV and KYMA-TV in Yuma on May 24.
Benay Shannon, MAT '03, was named to the Kansas City Business Journal's Women Who Mean Business class of 2023 on May 25.
1st Sgt. Harry Johnson, '12, was featured in the Aiken (S.C.) Standard on May 27. Johnson, who leads the Naval Junior ROTC program at Aiken High School, will take over the same program at Strom Thurmond High School — where Johnson graduated in 1988 — this coming academic year.
John Hamilton, Ph.D., professor emeritus of criminal justice administration, was interviewed for a story that aired on KMBC-TV in Kansas City on May 30 related to ways leadership in Kansas City, Mo., can reduce violent crime following a Memorial Day weekend in which there were a number of shootings in the area.
A story about Cynthia Levin, '77, the producing artistic director of the Unicorn Theatre in Kansas City, Mo., announcing her retirement effective June 2024, appeared on the Broadway World website on May 31. Levin, who has been with the Unicorn Theatre since 1979, was the keynote speaker and received an honorary doctorate degree during Park University's commencement ceremony in May 2002.
An article related to the U.S. national debt ceiling authored by Matt Harris, Ph.D., assistant professor of political science, appeared in The Conversation and picked up by numerous other news outlets across the country on May 31.
Upcoming Events
(All events are Central time and on the flagship Parkville [Mo.] Campus unless noted)
          •  June 8 — Fairchild Air Force Base (Wash.) Campus Commencement, 4 p.m., Base Theater
          •  June 19 — Juneteenth Holiday (all University offices nationwide closed; Summer Session / Summer I Term / Junemester classes held as scheduled)
          •  June 23 — Beaufort (S.C.) Marine Corps Air Station Campus Commencement, 1 p.m., Beaufort Base Theater
          •  June 23-25 — Kansas City Symphony Concert with Pianist Kenny Broberg, 8 p.m. June 23-24, 2 p.m. June 25, Kauffman Center for the Performing Arts, Kansas City, Mo.
          •  June 23-25 — Midwest Retreat for Diversity in Chemistry, Parkville Campus
          •  July 2 — Summer I Term / Junemester Ends
          •  July 3 — Summer II Term / Julymester Begins
          •  July 4 — Independence Day Holiday (all University offices nationwide closed; Summer Session / Summer II Term / Julymester classes held as scheduled)
          •  July 30 — Summer Session / Summer II / Julymester Classes End
To view a comprehensive schedule for all events, including athletics and student life, visit park.edu/calendars/park-events-calendar.