The Crow's Nest — March 3, 2021
Park University Announces Organizational Updates
Park University Interim President Shane Smeed announced the following organizational changes in February: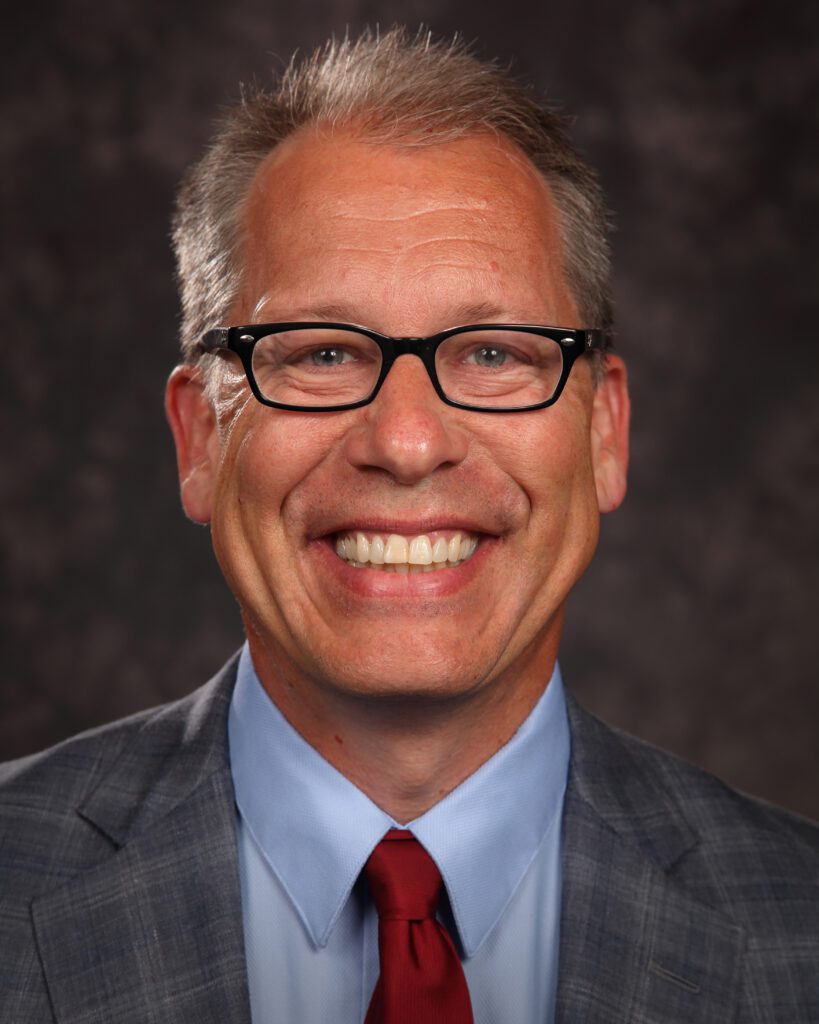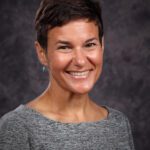 •  Kena Wolf was appointed as interim chief operating officer (Smeed's previous role). Wolf previously served as associate vice president of campus center and distance operations.
          •  Erik Bergrud's title changed from associate vice president of university engagement to chief strategic communications officer. In addition, the Office of University Engagement is now known as the Office of Strategic Communications.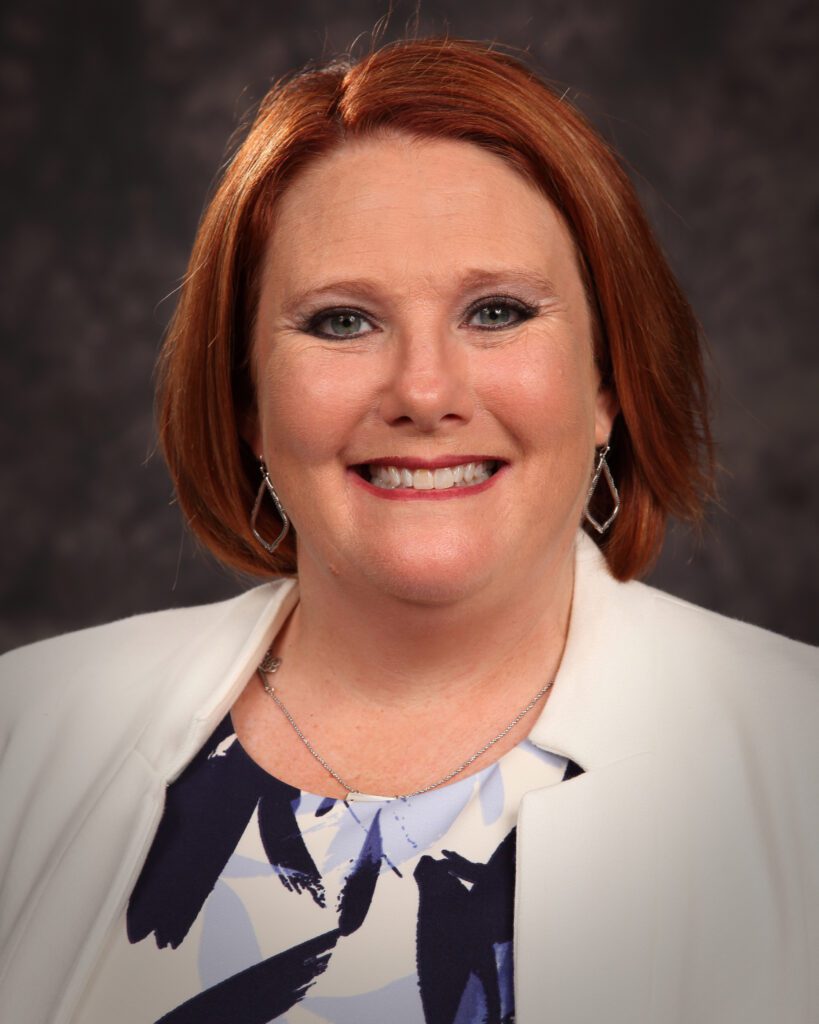 •  Katie Ervin, Ed.D., changed roles, becoming the associate vice president of strategic alliances after having served as associate vice president of academic operations for the previous two years. Ervin's new position will lead the expansion of Park's network of academic and employer relationships and noncredit enrollments. She will continue to oversee the Office of Professional Education and Workforce Development, and has added the Office of Career Development (formerly under the Office of University Engagement) and Park's Access to Education programs.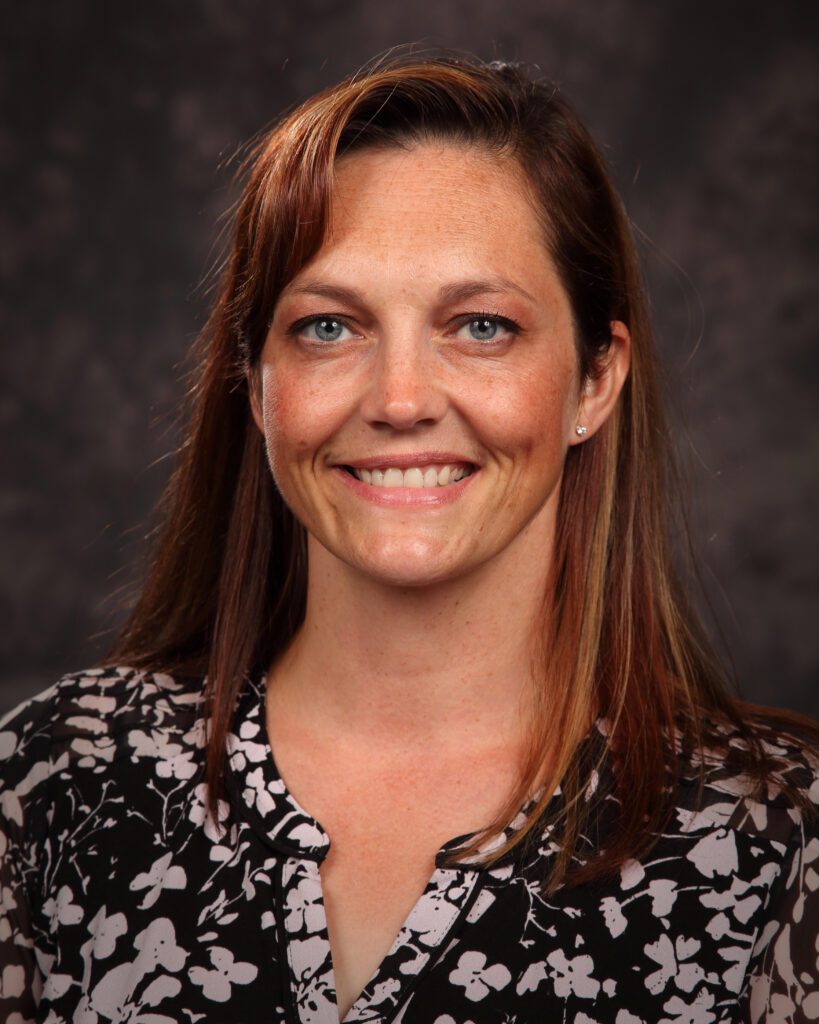 •  The Online Operations Team, within the Office of Academic Affairs, was renamed as the Faculty Administrative Support Team. As a part of this, Stacy Johnson was promoted from assistant director of online operations to director of FAST.
          •  The Office of Alumni Relations, formerly a part of the Office of University Engagement, now reports to the Office of University Advancement, led by Chief Advancement Officer Nathan Marticke.
          •  The Office of Campus Safety and Office of Environmental Health and Safety, which previously reported to Chief of Staff Laure Christensen, now reports to Kevin Martineau, senior director of facilities and operations.
"These organizational changes reflect Park University's strategic priorities, maximize individuals' strengths and better position the University for greater alignment and growth," Smeed said.
Adjunct Faculty Member to Have Art on Display in Campanella Gallery
An art exhibit featuring the works of William Eickhorst, Ed.D., adjunct instructor of fine art, will be on display in Park University's Campanella Gallery (located within Norrington Center on the Parkville Campus) from Monday, March 8, through Friday, April 23. In his artist's statement, Eickhorst said, "Many artists, but not all, spend their creative lives in the development of a particular 'style' — the visual characteristics that make their work immediately recognizable to audiences. I personally find such a pursuit to be both boring and tedious. I would much rather that people wander around a gallery space looking at my work and thinking that they are viewing a juried exhibition or a group show — only to discover that everything in the show is by the same artist. I am much more interested in exploring the possibilities of different materials and how those materials can be used to fabricate images. As such, I tend to work in series, exploring different approaches to the materials without regard as to whether or not the images relate to each other."
Faculty, Staff, Student News
Park University's Board of Trustees approved promotion and/or tenure for the following faculty during its virtual meeting on Feb. 12, effective with the start of the 2021-22 academic year: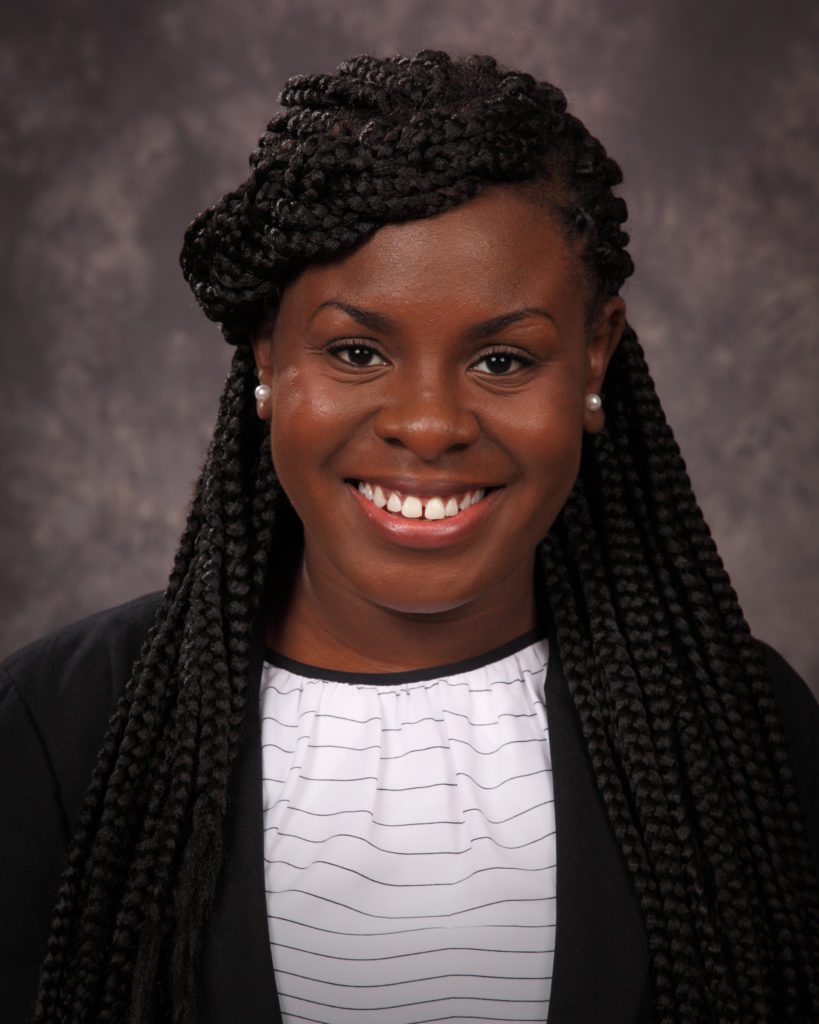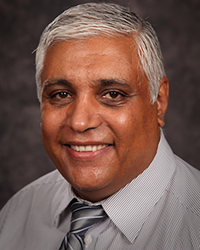 •  Mohamed Abualhaija, D.B.A., associate professor of accounting, approved for tenure
          •  Toni-Rochelle Ford, Ph.D., promoted to associate professor of marketing and approved for tenure
          •  Adrian James, Ph.D., promoted to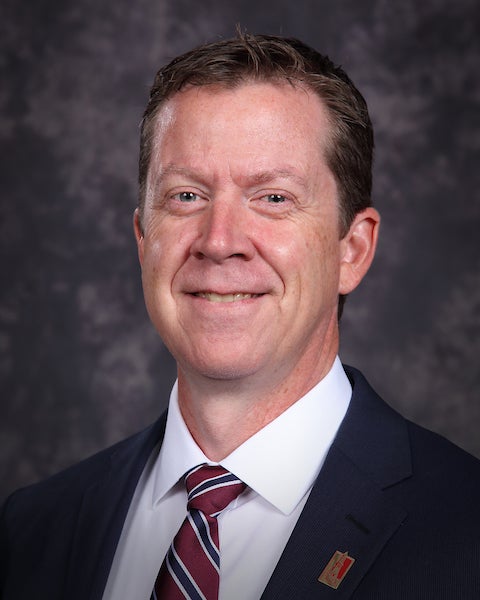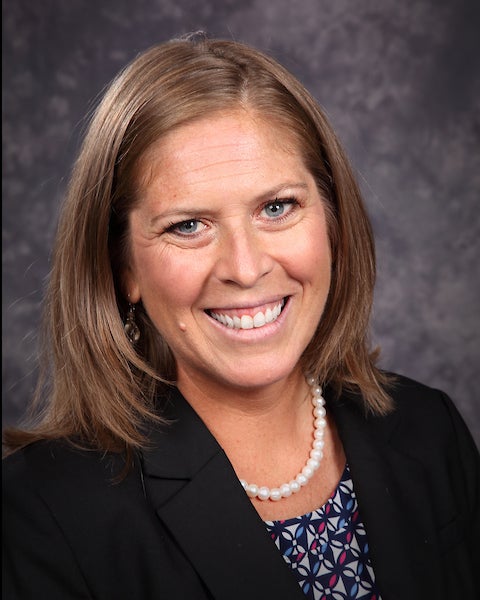 associate professor of management and approved for tenure
          •  Greg Moore, D.B.A., promoted to associate professor of finance and approved for tenure
Rob Jones, adjunct instructor of finance, was highlighted in the February edition of "The Student Scoop," an Association for Financial Counseling and Planning Education newsletter. In addition, the blurb included news that Park's undergraduate personal financial planning program has been approved as an AFCPE Registered Education Program.
Members of Park University's Parkville Campus men's basketball team were recognized by the Heart of America Athletic Conference. Seniors G Rodrigue Marthone and G/F Cory Reeves earned All-Conference first team honors. Marthone was also selected the conference Newcomer of the Year. In addition, senior F Earnest Myles III was selected conference Defensive Player of the Year. Marthone averaged 19.1 points per game during the regular season, while Reeves averaged 15.8 points per game. Myles led the conference and ranked 6th in the nation with 11.7 rebounds per game. Read more about the honors at parkathletics.com/article/3317.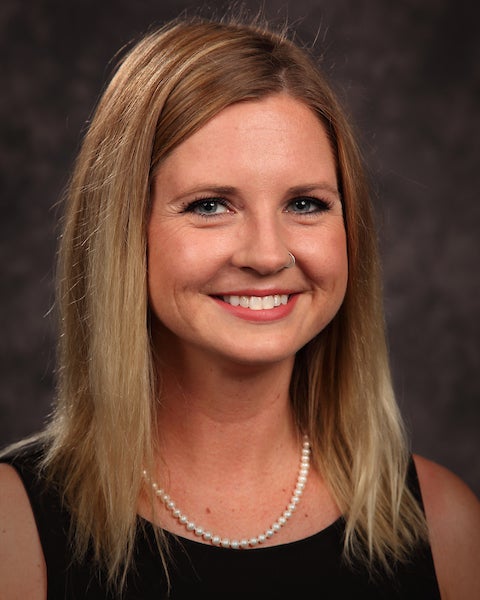 An article authored by Samantha Quinn, Ph.D., assistant professor of communication, "Gossip Via Text Message: Motivation for Using Text Messaging to Share Gossip," was published in the recent edition of the Iowa Journal of Communication.
Park in the News
A story about Park University's Valor Medals Review project, headed by staff and students in the George S. Robb Centre for the Study of the Great War, appeared on the KC PBS (KCPT) / Flatland website on Feb. 3. The story also includes a 4½-minute video that will air occasionally on KC PBS in-between programs. Tim Westcott, Ph.D., associate professor of history, associate university archivist and director of the Robb Centre, Ashlyn Weber, associate director of the Robb Centre, and Joshua Weston, senior military analyst and junior European history major, provided comments for the story.
Christopher Boros, '11, and his spouse, Laurie, were featured in a story that appeared on the Defense Visual Information Distribution Service website on Feb. 3. The couple was highlighted for both earning master's degrees paid through the Post-9/11 GI Bill (Chapter 33). Boros is a global heavyweight service program manager in the U.S. Transportation Command's Strategic Plans, Policy and Logistics directorate.
Nada Meawad, Park University Parkville Campus women's volleyball player, was featured in a story that appeared in Al-Haram Hebdo, a French language newspaper in Egypt, on Feb. 10.
Terry Lovelace, '79, was interviewed on "Into the Parabnormal," a nationally syndicated radio program, in mid-February, discussing "candid memories from a lifetime of experiences with ET's and tales of encounters with the unknown."
Roland Alforque, a junior criminal justice administration/security major at Park University's Hill Air Force Base (Utah) Campus, was highlighted in an article that appeared on the Air Education and Training Command's website on Feb. 16. According to the article, Alforque is the first Air Force civilian to use the new Civilian College of the Air Force program where civilian workers get applied college credit for completing required military training.
Alex Silvius, Ph.D., associate professor of physics, was interviewed for a story that aired on KCTV in Kansas City on Feb. 16. The story focused on how energy grids work in light of the rolling controlled power outages across the region due to the extreme cold weather.
Edna Martinson, '12, was named in February to Forbes magazine's first class of the "Next 1000," an initiative that showcases entrepreneurial heroes across the country. Martinson and her husband, Clarence Tan, founded Boddle Learning a game-based learning platform, in 2018 to combat educational gaps and help improve student outcomes in elementary schools.
A story featuring an interview with Randy Krehbiel, keynote speaker for Park University's Spencer Cave Black History Month Lecture, appeared in the Platte County (Mo.) Citizen on Feb. 20 in advance of the lecture held on Feb. 22.
Shawna Hudson, '09, was featured on the University of Southern California's website on Feb. 23. Hudson, a U.S. Air Force veteran, recently earned a doctorate degree from USC Rossier School of Education and now works at Capital Group, a Los Angeles-based investment firm.
Carneysha Mendoza, '16, a U.S. Capitol Police captain, testified on Feb. 23 in front of the U.S. Senate Rules and Administration Committee and the Homeland Security and Governmental Affairs Committee as part of a joint oversight hearing on security failures during the January 6 attack on the U.S. Capitol. She was on the frontlines of the attack. Her testimony appeared on C-SPAN, CNN, MSNBC and other news outlets across the country. In addition, The Kansas City Star published a story on Mendoza's speech.
Crystal Young-Haskins, '07, M.E. '11, was honored on Feb. 27 with a Legend Among Us Award as part of the sixth annual Arkansas Heritage Celebration of Black History Month. A story featuring Young-Haskins appeared on the ArkansasOnline.com website on Feb. 25. Young-Haskins became the first African American female in the Little Rock (Ark.) Police Department's history to hold the rank of assistant chief of police and has made strides to champion women in law enforcement throughout the state.
Sophia Pretrick, '94, was one of 12 people honored by U.S. Secretary of State Anthony Blinken on Feb. 23 with a new International Anticorruption Champions Award, recognizing individuals who have worked tirelessly, often in the face of adversity, to defend transparency, combat corruption and ensure accountability in their own countries. Pretrick, an investigative advisor in the compliance investigation division in the Office of the Pohnpei State Public Auditor, raised the profile of anticorruption activities in the Federated States of Micronesia through her unique blend of government intervention and grassroots advocacy. She developed and launched multiple fraud awareness programs, including teaming up with NGO Youth-4-Change to reach thousands of youth on playing a role in fighting corruption.
Daryl Forte, '90 (and 2014 Distinguished Alumnus Award recipient), was featured in a Black History Month story that aired on WDAF-TV in Kansas City on Feb. 26. Forte currently serves as the Jackson County (Mo.) sheriff.
Intelligent.com ranked Park University in the following lists:
          •  Top 49 Logistics Degree Programs, ranked No. 5 and listed as Best Online Program
          •  Top 41 Online Master's in Adult Education/Learning Programs, ranked No. 8 and listed as Best Multidisciplinary Curriculum
          •  Top 50 Construction Management Degree Programs, ranked No. 10 and listed as Best Associate Degree Program
          •  Top 50 Interior Design Degree Programs, ranked No. 15 and listed as Best for Veterans
          •  Top 50 Supply Chain Management Degree Programs, ranked No. 17 and listed as Best for Certification
          •  Top 50 Probation Officer Degree Programs, ranked No. 26 and listed as Most Accessible
          •  Top 50 Master's in Reading and Literacy Degree Programs, ranked No. 26 and listed as Most Affordable
          •  Top 50 MBA in Information Technology Degree Programs, ranked No. 26 and listed as Best Networking Opportunities
          •  Top 49 Human Resources Degree Programs, ranked No. 27 and listed as Best Behavioral Science Emphasis
          •  Top 50 MBA in Human Resources Degree Programs, ranked No. 44 and listed as Best for the Adult Learner
          •  Top 49 Master's in Communications Degree Programs, ranked No. 49 and listed as Best for Leadership
          •  Park was also listed has being the Best for Military History for schools in the State of Missouri
Other rankings Park University received:
          •  BestValueSchools.org ranked Park No. 7 on its "Best 16 Master's in Security in 2021" list.
          •  BachelorsDegreeCenter.org ranked Park No. 10 on its "25 Best Bachelor's in Multimedia Design for 2021" list and No. 14 on its "25 Best Bachelor's in Biology for 2021" list
          •  Study.com ranked Park No. 30 on its "Best Online Bachelor's Degrees in History" list.
Upcoming Events
(All events are Central time)
          •  March 5 — International Center for Music Concert, "Witness: A Retrospective Featuring the Art of Jason Pollen and the Music of Park University's International Center for Music," 7:30 p.m., Virtual
          •  March 6 — International Center for Music Concert: Pianist Behzod Abduraimov, 7:30 p.m., Virtual (rescheduled from March 3)
          •  March 7 — Spring I Term Ends
          •  March 8-14 — Spring Break
          •  March 8-April 23 — William Eickhorst Art Exhibit, Campanella Gallery (Norrington Center)
          •  March 15 — Spring II Term Begins
          •  March 19 — International Center for Music Concert, 7:30 p.m., Virtual
          •  March 20 — International Center for Music Student Recital: Pianist Ilya Shmukler, 7:30 p.m., Virtual
          •  April 14 — Dr. Doris A. Howell Leadership Awards, TBA, Virtual
          •  April 19-20 — Student Research and Creative Arts Symposium, Virtual
          •  April 21 — Honors Convocation, TBA, Virtual
To view a comprehensive schedule for all events, including athletics and student life, visit park.edu/calendars/park-events-calendar.