The Crow's Nest — January 5, 2021
Smeed Appointed Park University Interim President
Park University's Board of Trustees has appointed Shane B. Smeed to serve as the University's interim president, effective Jan. 1. Prior to becoming interim president, Smeed served the University as its acting president for six weeks after previous president Greg Gunderson, Ph.D., assumed the role of president emeritus. Before his recent appointment, Smeed served as Park's vice president and chief operating officer since September 2015, providing strategic and tactical leadership to more than half of the University's staff in the areas of enrollment management, student success, financial aid services, marketing, student engagement, athletics and campus center operations. In all, Smeed has more than 20 years of progressive experience in higher education.
Smeed maintains a strong commitment to a "Park United" and leading a University that celebrates diversity, serves a growing student body and earns recognition from its faculty and staff as an employer of choice. Smeed believes that Park's motto, Fides et Labor (Latin for faith and work), can inspire students, faculty and staff to achieve all their goals. Read more about Smeed at park.edu/news/smeed-appointed-interim-president.
Robb Centre Opens Boutwell Courtyard on Parkville Campus
Park University's George S. Robb Centre for the Study of the Great War, located within Park House on the flagship Parkville (Mo.) Campus, has opened the 1st Lt. Lloyd Reuben Boutwell Courtyard on its grounds. The site is named in honor of Boutwell, Class of 1911, and is the new location for the University's two Medal of Honor plaques recognizing 1st Lt. George S. Robb (World War I), Class of 1912, and Capt. Lewis Millett (Korean War), Class of 1963, for their military service.
As a student, Boutwell was junior class chaplain, president and treasurer of the Lowell Club, president of the Oratorical Association, manager of the Glee Club and a trombonist in the band. Following his attendance at Park, Boutwell graduated from Washington University Medical School in 1916 and began his practice at General Hospital in Kansas City, Mo. He was inducted into the Army Medical Corps and assigned to the 314th Engineers in 1918. Boutwell died Nov. 14, 1918, six days after being injured in combat.
Pilot Program Brings Social Services Assistance to Park University
The Missouri Department of Higher Education and Workforce Development has partnered with the Department of Social Services and seven of Missouri's postsecondary institutions across the state, including Park University, to make social services easily accessible for college students and staff. This pilot program enables DSS to have a member of the department's Family Support Division team on the Parkville Campus one day a week to serve and support the needs of students and staff.
Students and staff at these colleges (who are residents of Missouri) can apply for the Supplemental Nutrition Assistance Program, Medicaid, child care or temporary assistance benefits by scheduling an appointment through the campus. Students/staff who have general questions can e-mail studentassistance@park.edu or call the Office of Student Life at (816) 584-6377. To schedule a virtual meeting, visit parkstudentlife.youcanbook.me. More information about the program can be found on the MDHEWD's website.
Submit Your Best Writing to Park's New Journal: The Navigator
Have you spent hours researching, writing and revising an academic research paper? Creating an amazing writing project for one of your courses? After spending hours navigating the rough waters of rigorous academic work, it's time to celebrate and share your best writing. If you're an undergraduate student at Park University, you can submit your academic writing for potential publication in Park's first issue of The Navigator. Publication is a great way to share your work while adding a boost to your résumé. The best writing of the year will also receive an award and a $50 gift certificate to Amazon. For full details, visit park.edu/news/navigator-publication.
Park Campuses Announce 2020 Graduates
Park University announces its 2020 graduates from the following campuses:
          •  Goodfellow Air Force Base (Texas) / Lackland Air Force Base (Texas) / Randolph Air Force Base (Texas)
          •  Little Rock (Ark.) Air Force Base
          •  Mountain Home (Idaho) Air Force Base
          •  Wright-Patterson Air Force Base (Ohio)
Next Episode of Office of University Engagement's #SuccessSeries
Park University's Office of University Engagement kicked off its new #SuccessSeries this fall. These short documentary videos focus on Park alumni who have succeeded in their professional field. The second episode released in mid-December focuses on Cynthia Levin, '77, producing artistic director of the Unicorn Theatre in Kansas City, Mo., who discusses her life's work, how Park has influenced it and how her Jewish heritage provides a through line.
Senior Art Students Holding Exhibit
Five Park University seniors are displaying their work as part of an exhibit in the Campanella Gallery (located within Norrington Center) on the Parkville Campus. The exhibit, on display through Friday, Feb. 26, features the work of: Sadie Johnson, fine art major; Mary Locke, education/K-12 art major, and Ketzia Madera, Courtney Ross and Claire Walsh, fine art and graphic design majors.
Faculty, Staff, Student News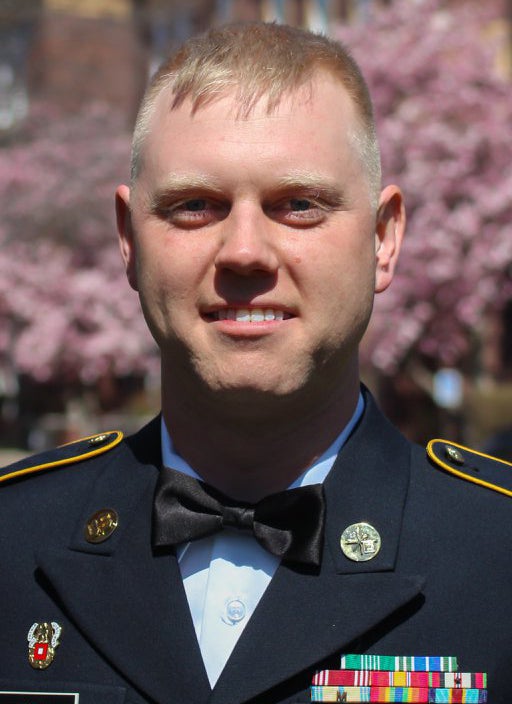 Justin Lero, a Park University graduate student pursuing a Master of Business Administration degree in project management, was honored by the University during the Kansas City Chiefs game against the Carolina Panthers on Nov. 8 as part of the Salute to Scholars platform. He has served 13 years in the Kansas National Guard and is an Army ROTC cadet. Lero will be commissioned as a second lieutenant in the Army upon graduation.
The University also recognized Sadie Pitts with a $10,000 Gold Star Scholarship, which is presented to surviving family members of the military who have died in action since Sept. 11, 2001. Sadie is a senior at Pleasant Ridge High School in Easton, Kan. Her brother, Cpl. David Unger, was killed in action in Iraq in October 2006 when Sadie was 3 years old.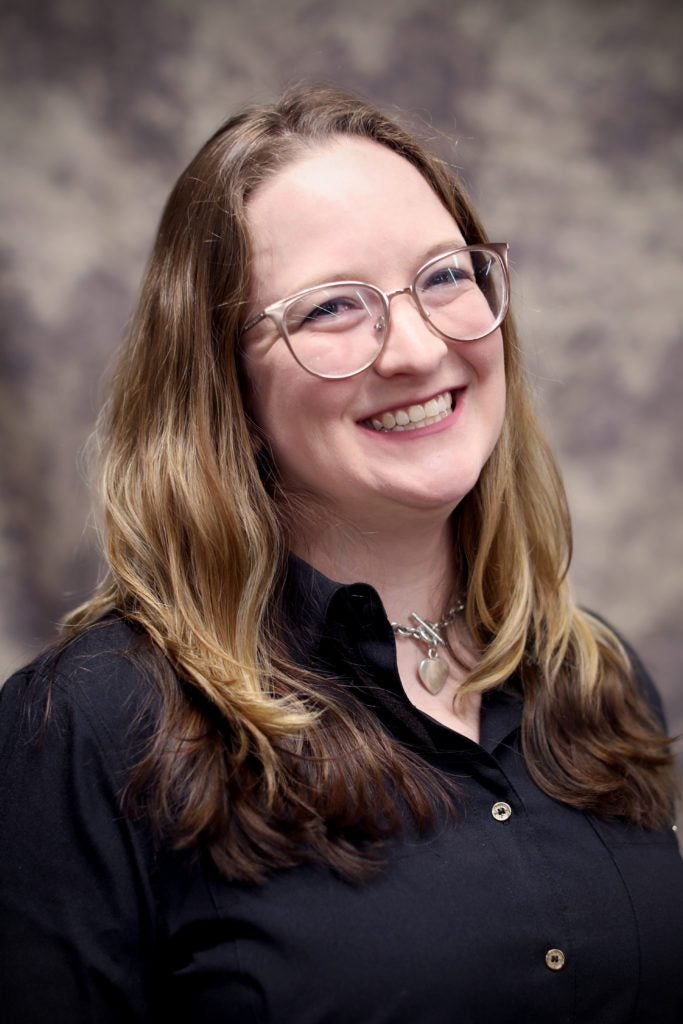 Ashley Jones, esports head coach, was named on EFuse Pipeline's list of the "Most Impactful Women in Collegiate Esports." Pipeline is an all-inclusive platform for high school gamers looking to pursue collegiate sports.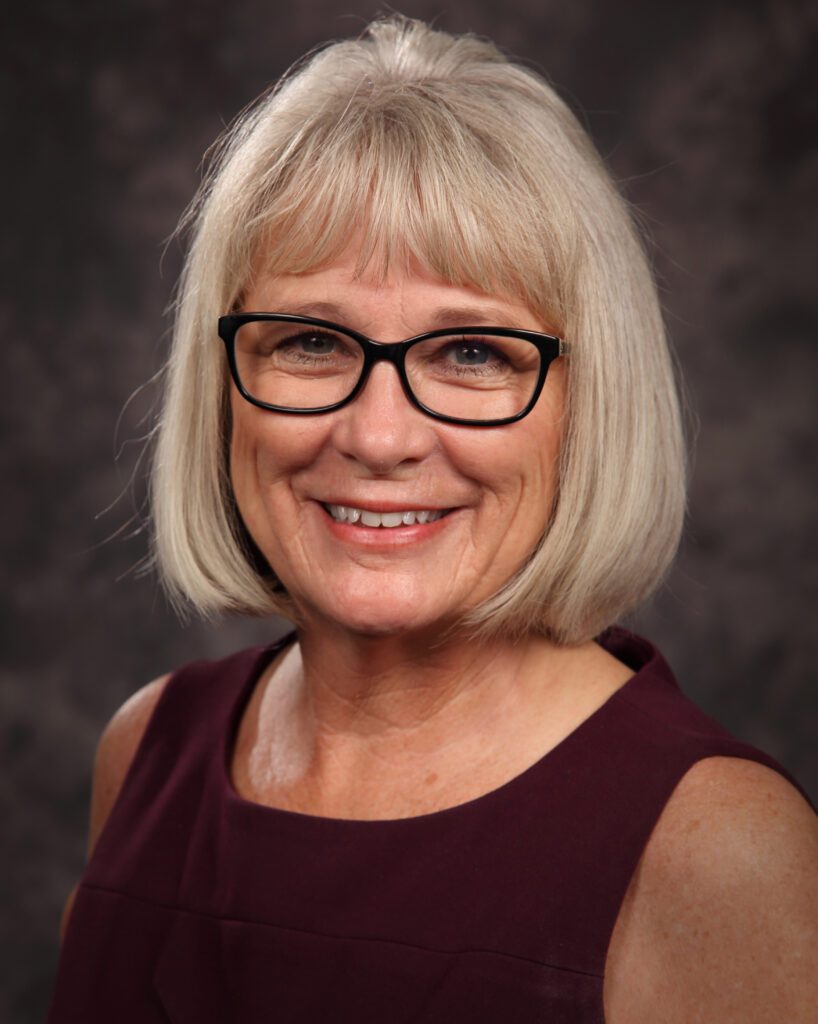 Donna Ehrlich, Ph.D., associate professor of computer information management, presented a session on "Self-Driving Vehicles Attitude Comparison Through Social Systems" at The Institute for Operations Research and the Management Sciences annual meeting held virtually on Nov. 10. She also served as a facilitator for sessions on higher education changes for technology classes and self-driving cars.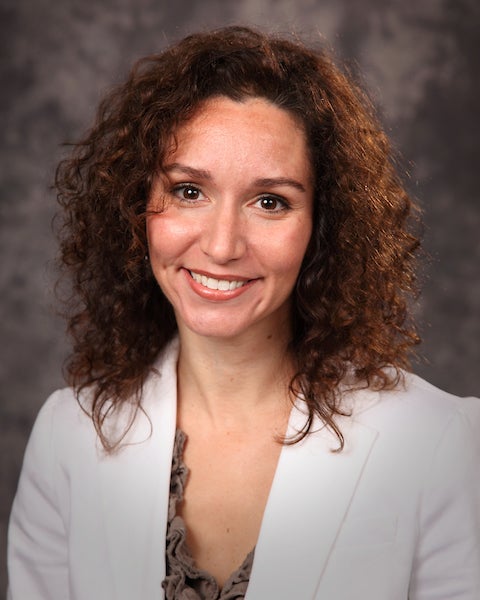 Amber Dailey-Hebert, Ph.D., professor of adult and organizational development and director of the Faculty Center for Innovation, served as a subject matter expert representing the U.S. delegation at the North Atlantic Treaty Organization's Defence Education Enhancement Programme on COVID-19 distance learning best practices and lessons learned workshop, held virtually Nov 16-18, 2020. The global summit provided an opportunity for collaboration with global partners from defense education institutions, partnership training and education centers, and ministries of defense/foreign affairs. In addition, Dailey-Hebert, was featured in a professional development series by Academic Impressions on "Strategies to Effectively Engage Students in Online Learning: A Discussion of Best Practices" during the 2020 spring and fall semesters.
Dailey-Hebert, Jamie Els, Ed.D., FCI programming director, Erica Jansen, adjunct instructor of English, and Emily Sallee, Ph.D., associate provost, provided a research presentation at the Professional and Organizational Development Network in Higher Education Conference held virtually in mid-November. Their session, "Changing Professional Development: The Virtual Academic Conference," focused on the logistics of creating a fully online academic conference, pre-COVID, and the pre- and post-conference feedback provided by Park University faculty.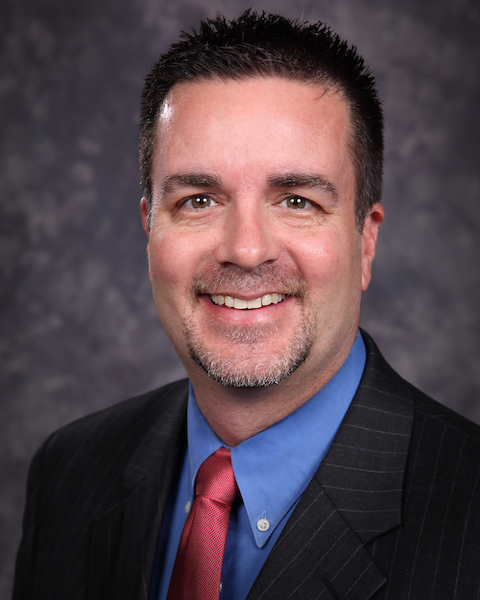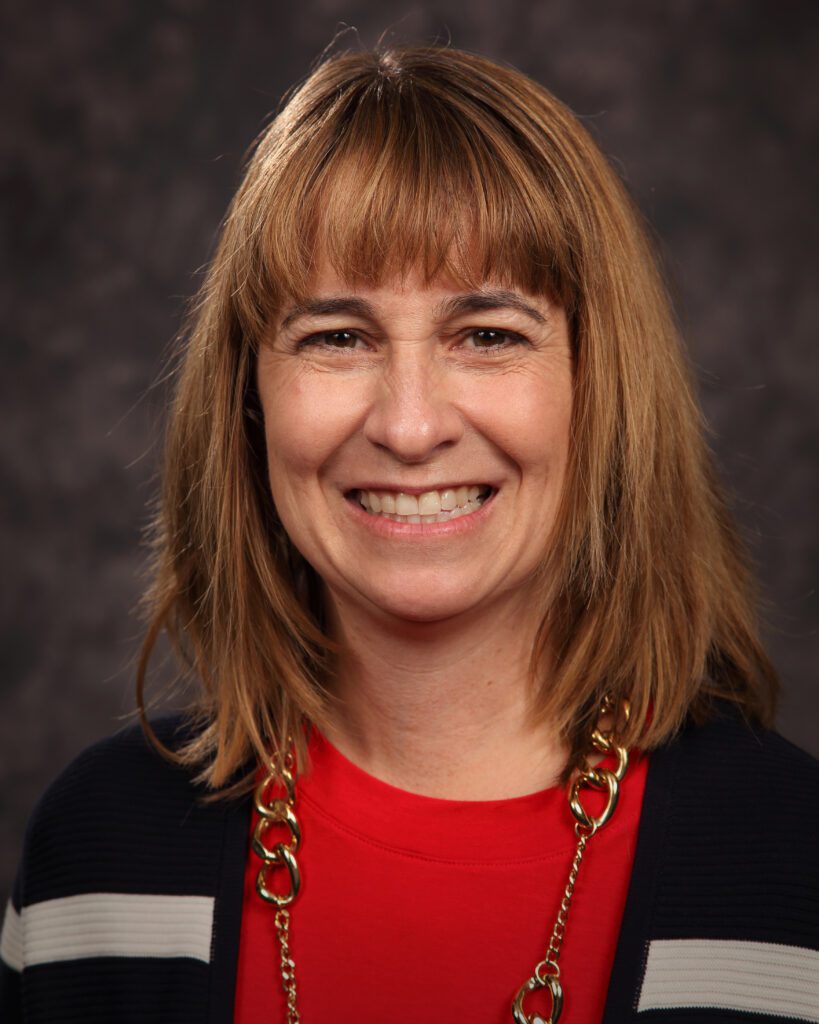 Tami Radohl, Ph.D., associate professor of social work, and Brant Winn, Ph.D., assistant professor of education, co-presented a session on "Inclusive Education: Trauma and Resilience Curriculum for Students' Personal and Professional Growth" at the Council of Social Work Education's annual conference held virtually in mid-November. The discussion featured collaborative approaches to address trauma within higher education and the classroom.
Park in the News
Gina Chambers, Ph.D., associate dean of the College of Education and Health Professions and assistant professor of education, provided comments for a story that aired on WDAF-TV in Kansas City on Nov. 2 related to "the COVID slide" — the thought that as virtual learning continues, parents worry that their children will fall behind.
Matt Harris, Ph.D., assistant professor of political science, participated in live interviews on Nov. 4 on KSHB-TV (and sister station KMCI-TV) and KCTV in Kansas City discussing the preliminary results from the U.S. presidential election.
Park University's post-election event on Nov. 4, "The Day After: 2020 General Election Analysis," featuring Harris and Jack MacLennan, Ph.D., assistant professor of political science, was featured on KMBC-TV in Kansas City, and a story on the event appeared in the Platte County (Mo.) Citizen on Nov. 19.
Harris was interviewed for a story that aired on KCTV on Nov. 5 related to varying state laws when it comes to mail-in and early voting ballots.
Harris was also interviewed for stories that aired on KMBZ-FM and WDAF-TV in Kansas City on Dec. 14. The KMBZ stories were related to the Electoral College casting its votes for the president of the United States, while the WDAF story focused on the possibility of "faithless electors" in the Electoral College reversing their intended votes.
Mtume Sangiewa, '18, was featured in a student spotlight article that appeared in Harvard Law Today on Nov. 5. The story focused on the five years (2011-16) he spent serving with the U.S. Marine Corps on the presidential security unit that protects the president when he is aboard the official presidential helicopter.
Students in Park University's International Center for Music have been featured in a new arts series, "KC Performs," that has aired on KCPT-TV (Kansas City PBS) and Flatland (KCPT's digital magazine) the past two months. The program is designed to help close the gap between audiences and artists during the COVID-19 pandemic. In the first installment, which premiered on Nov. 12, violinist and ICM graduate student Orin Laursen is featured, performing "Havanaise" with ICM collaborative pianist Lolita Lisovskaya-Sayevich. In the second installment, which aired on Nov. 19, violinist and IMC graduate student Igor Khukhua and pianist Evangeliya Delizonas-Khukhua, '20, were featured. On Dec. 23, Kenny Broberg, pianist and ICM graduate student, was the featured performer, playing "Fairy Tale." On Dec. 28, Anastasia Vorotnaya, pianist and ICM graduate student, performs "Piano Sonata No. 2, Op. 36, 3rd Mov." by Sergei Rachmaninoff.
Lisa Hickok, executive director of the International Center for Music, was featured in a story that appeared on the Kansas City Ballet's website on Nov. 13. The article focused on Hickok's lifelong association with the Ballet.
ECCO Select, led by Jeanette Prenger, '09, president and founder, and chair of Park University's Board of Trustees, was ranked No. 5 on Ingram's (a Kansas City business magazine) list of the top area minority-owned businesses, and No. 11 on Ingram's list of top area women-owned businesses, both based on 2019 gross revenue, in the November issue.
Lisa McCormick, '83, an investigative producer at WDAF-TV in Kansas City, led an investigation that found a growing number of military servicemembers struggling with food insecurity.
Kenny Broberg, graduate student in the International Center for Music, was interviewed for stories that aired on KMBZ-FM in Kansas City the morning of Dec. 9 in advance of a virtual concert he performed that same night.
A guest article co-authored by Zac Jarrard, information technology services project manager, and Susan Keim, Ph.D., assistant professor of public administration, on "Building Cities and Fighting Monsters: Park University's Minecraft Journey," appeared on the Microsoft Today website on Dec. 15.
Dawn Warner, '14, was featured in a Dayton (Ohio) Daily News "Inspire Dayton" article on Dec. 16. Warner, who said she struggled to balance work, family and school, is the apprenticeship project manager in the Office of Work-Based Learning at Sinclair Community College in Dayton.
A feature story about Freddie Johnston, '79, who passed away on Dec. 14 following a diagnosis of COVID-19, appeared in the Abilene (Texas) Reporter-News on Dec. 19. Johnston was a nurse practitioner who was "like a grandfather" to those he cared for.
Park University and Parkville, Mo., were the focus of a "curiousKC" story that appeared on the Flatland website (an online publication of Kansas City PBS) on Dec. 21. The article, "Parkville Reckons with its Storied Past – The Evolution of Black Life in Little Dixie," including comments from Tim Westcott, Ph.D., associate professor of history and associate university archivist.
A story focusing on Rori Martinez, who signed a letter of intent with Park University's Gilbert (Ariz.) Campus to play women's volleyball, aired on KYMA-TV in Yuma, Ariz., on Dec. 22.
Bob Kendrick, '85, and the Negro Leagues Baseball Museum in Kansas City, Mo., (where Kendrick serves as president) was the focus of a column that appeared in The Kansas City Star on Dec. 25. The article also announced that Kendrick had been named The Call's (a Kansas City newspaper that serves the Black community) inaugural Person of the Year.
Park University received the following rankings:
          •  The Kansas City Business Journal ranked Park No. 4 on both its "Biggest Kansas City-Area Colleges and University's" list and the "Kansas City-Area MBA Programs list. Both rankings were based on total local Fall 2020 enrollment of students in the Kansas City area.
          •  EduRef.net ranked Park No. 7 on its "Most Affordable Online Software Engineering Degrees" list.
          •  ValueColleges.com ranked Park No. 9 on its "Top 25 Best Value Online Digital Marketing Bachelor's for 2021" list.
          •  UniversityHQ.org ranked Park No. 10 on its "40 Best Criminal Justice Schools and Universities in the U.S." list.
          •  GreatBusinessSchools.org ranked Park No. 13 on its "25 Best MBA in International Business Programs for 2021" list.
          •  BachelorsDegreeCenter.org ranked Park No. 17 on its "25 Best Bachelor's in Political Science Programs for 2021" list.
          •  BestMastersPrograms.org ranked Park No. 19 on its "25 Best Online Master's in Homeland Security for 2021" list.
Upcoming Events
(All events are Central time)
          •  Through February 26 — Senior Art Students Art Exhibit, Campanella Gallery (Norrington Center)
          •  January 11 — Spring Semester / Spring I Classes Begin
          •  January 18 — Martin Luther King Jr. Holiday (all University offices closed; Parkville/Gilbert daytime classes cancelled; Spring I classes held as scheduled)
          •  January 21 — International Center for Music Concert: ICM Award Winners, 7:30 p.m., Virtual
          •  February 10 — International Center for Music Concert: Side-By-Side, 7:30 p.m., Virtual
          •  February 12 — International Center for Music Concert: ICM Orchestra, 7:30 p.m., Virtual
          •  February 15 — President's Day Holiday (all University offices closed; Parkville/Gilbert daytime classes cancelled; Spring I classes held as scheduled)
          •  February 22 — Spencer Cave Black History Month Lecture, TBA, TBA
The following events were/are cancelled due to the COVID-19 pandemic or other reason as noted:
          •  January 30 — El Paso (Texas) Campus / Fort Bliss (Texas) Campus / Holloman Air Force Base (N.M.) Campus Commencement
          •  January 30 — International Center for Music Concert: Pianist Stanislav Ioudenitch (cancelled due to injury)
          •  February 13 — International Center for Music Concert: Cellist Daniel Veis and Pianist Helena Veisova, 7:30 p.m., 1900 Building, Mission Woods, Kan. (cancelled due to illness)
Note: When these events are rescheduled (if applicable), they will be updated in the University's online calendar. To view a comprehensive schedule for all events, including athletics and student life, visit park.edu/calendars/park-events-calendar.