The Crow's Nest — July 1, 2020
Park University Offers Option for Students Considering Gap Year
To support concerns of current college students considering taking a year off from their current college/university due to health anxieties related to the coronavirus, and as a way to ease the financial concerns of these students, Park University has launched a gap year initiative. Park University is offering current undergraduate students at colleges/universities across the country to take a year of unlimited online classes for a flat fee of just $9,000 during the 2020-21 academic year (Fall 2020 and Spring 2021 semesters). The campaign provides students with health concerns the peace of mind while staying home, a low tuition rate and the ability to stay on course to graduate on schedule. Read more about the program at park.edu/news/gap-year-initiative or visit park.edu/flatratetuition/ for complete details.
Dickey Appointed Interim Dean of College of Education and Health Professions
Geri Dickey, Ph.D., associate professor of social work, has been appointed as interim dean of Park University's College of Education and Health Professions for the 2020-21 academic year, according to Michelle Myers, Ed.D., provost. Dickey also currently serves as the Department of Social Work chair and director of the Master of Social Work program. While at Park, Dickey's work has been published in two peer-reviewed journals, and she has taught courses such as Introduction to Social Work, Human Behavior and Social Environment, Human Diversity and Social Justice, Integrative Seminar Project and Gerontological Social Work. She has also served on Park's Liberal Education and Educational Technology Advisory committees, and two terms on Park's Faculty Senate.
Board of Trustees Adds Two New Members
The governing body of Park University — its Board of Trustees — has elected two individuals, Robert Bucker, D.M.A., and Linda Coventon, to serve three-year terms on the board, effective July 1. After retiring as vice provost and dean of the faculty at Manhattan (N.Y) School of Music in 2017, Bucker has served as a strategic planning and community outreach consultant with a variety of performing arts institutions. Coventon, who has had an extensive career in health care administration, is currently a network executive with Meritas Health Corp. in Kansas City, Mo.
The Board of Trustees also elected Vince Clark, vice president of business development at Creative Planning Inc., Overland Park, Kan., to serve the board as vice chair. In addition, the Board approved the following officers in their current roles: Chair: Jeanette Prenger, president and chief executive officer, ECCO Select, Kansas City, Mo.; Secretary: Troy Teague, recruiting director, Cerner Corp., Kansas City, Mo.; and Treasurer: Lynn Craghead, senior vice president, U.S. Bank, Kansas City, Mo. Read more about the new BOT members at park.edu/news/new-board-of-trustees-2020.
Scott Appointed Director of Professional Education and Workforce Development
Park University has appointed Jenna Scott to serve as its director of professional education and workforce development. Scott began her new role at Park on June 1. As director of professional education and workforce development (formerly known as continuing education), Scott will develop and oversee strategic business partnerships, workforce development programs and other professional education opportunities, including coordination, management and administration of Park University's professional education program, which includes existing and future credit and noncredit professional development programming. Scott has been with Park since June 2017 serving as the community relations manager for the University's Downtown Kansas City, Mo., Campus. Read more about Scott at park.edu/jenna-scott.
Gunderson Elected to Lead Independent Colleges and Universities of Missouri
Park University President Greg Gunderson, Ph.D., has been elected by his peers to serve as president of the Independent Colleges and Universities of Missouri. Gunderson, who was unanimously elected to serve a one-year term, was formally affirmed during ICUM's membership meeting on June 18. ICUM is the statewide association that represents Missouri's nonprofit independent sector. The association's role is to support and advance the missions of independent institutions while increasing understanding and appreciation for the value and importance of the sector's impact on higher education, the public and the state at-large. ICUM represents a diverse array of four-year and two-year independent colleges and universities, educating an equally diverse group of students. Read more at park.edu/news/gunderson-icum.
Park University Announces Graduates from Austin, Malmstrom AFB, Scott AFB Campuses
Park University has announced its list of graduates from the University's Austin (Texas) Campus, Malmstrom Air Force Base (Mont.) Campus and Scott Air Force Base (Ill.) Campus.
          •  Austin (Texas)
          •  Malmstrom Air Force Base (Mont.)
          •  Scott Air Force Base (Ill.)
Park Offering Leadership Development Program
Park University's recently reorganized Office of Professional Education and Workforce Development has announced its first leadership program offering, ParkULeads. The program is a four-week virtual leadership course that will provide participants: critical skills that increase their power of influence; what it takes to be an agile, resilient leader; how to be a better leader who inspires people; and tips on understanding themselves and others to get more impact. The interactive, virtual sessions will be held on four consecutive Fridays, July 24 through August 14, from 8:30 to 10 a.m. (Central time). The program is free to Park University full-time faculty and staff, $200 for Park alumni and Access2Education partners, and $249 for all others. For more information and to register, visit park.edu/academics/continuing-education, or contact Jenna Scott, director of professional education and workforce development, at jenna.scott@park.edu.
"Park Stories" Initiative Showcases Park Family
The heart and soul of Park University lies within the spirit of the people who represent the institution in the classroom and community. The Office of University Engagement's "Park Stories" initiative showcases fun and inspiring features highlighting Park University students, faculty, staff and alumni. These stories are shared periodically in The Crow's Nest. This edition's installment highlights Morgan Milledge, sophomore English major.
Faculty, Staff, Student News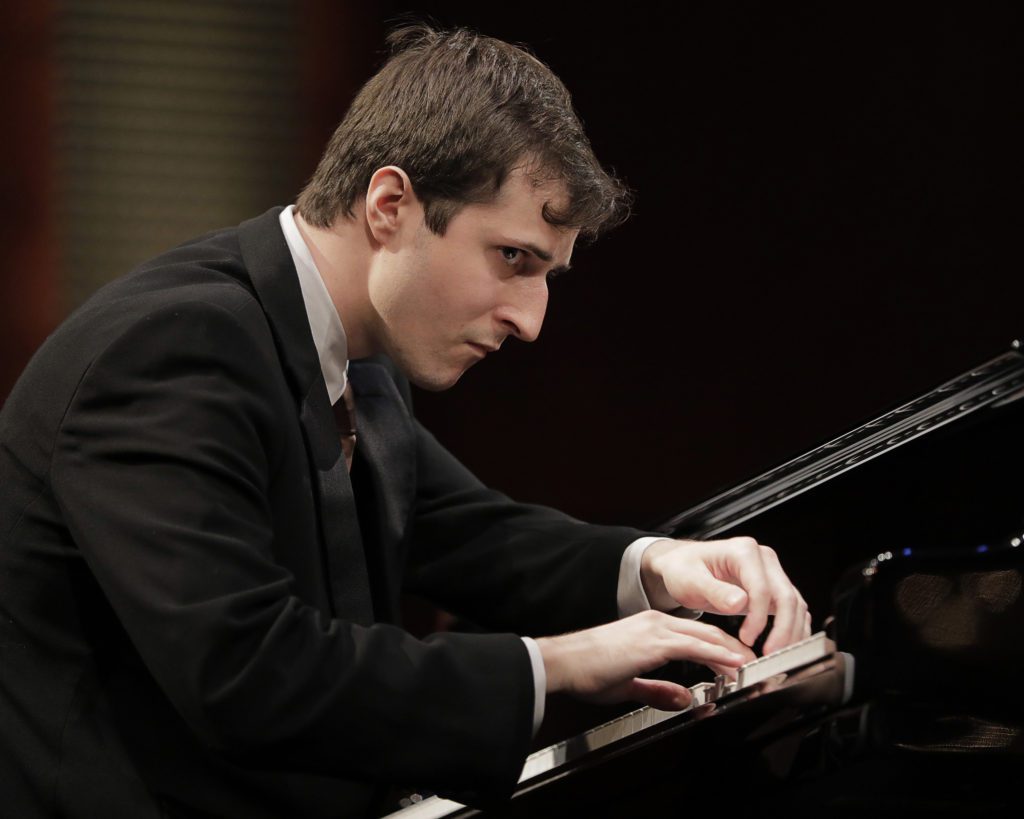 In April, it was announced that Kenny Broberg, graduate student in the International Center for Music, had been selected as a finalist for the American Pianist Awards, a unique 13-month-long competition held every four years, with the winner announced in June 2021. However, due to the coronavirus pandemic, the American Pianists Association announced that, "In response to the dire situation that musicians are living in, and in accordance with its mission to support and promote young American pianists," it was awarding Broberg and the other four finalists a cash prize of $50,000 each before the competition begins. A story about Broberg and his comments about the award appeared in The Kansas City Star on June 21.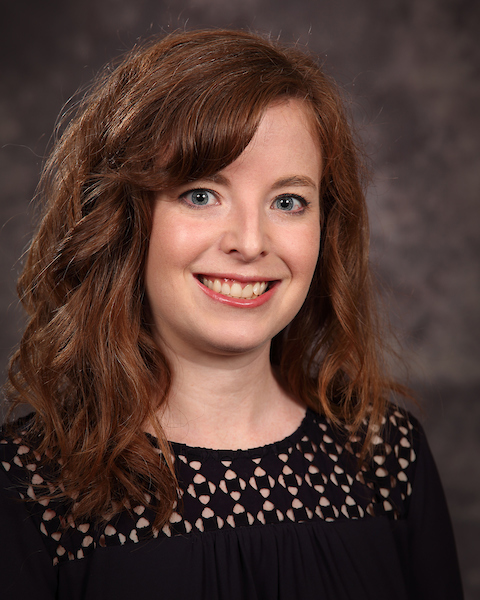 Stacey Kikendall, Ph.D., associate professor of English, authored an essay titled "'You Can't Look at Me Out of a Child's Eyes': Vision, Gender and Knowledge in Dickens' Little Dorrit" for the recently published collection Dickens and Women ReObserved.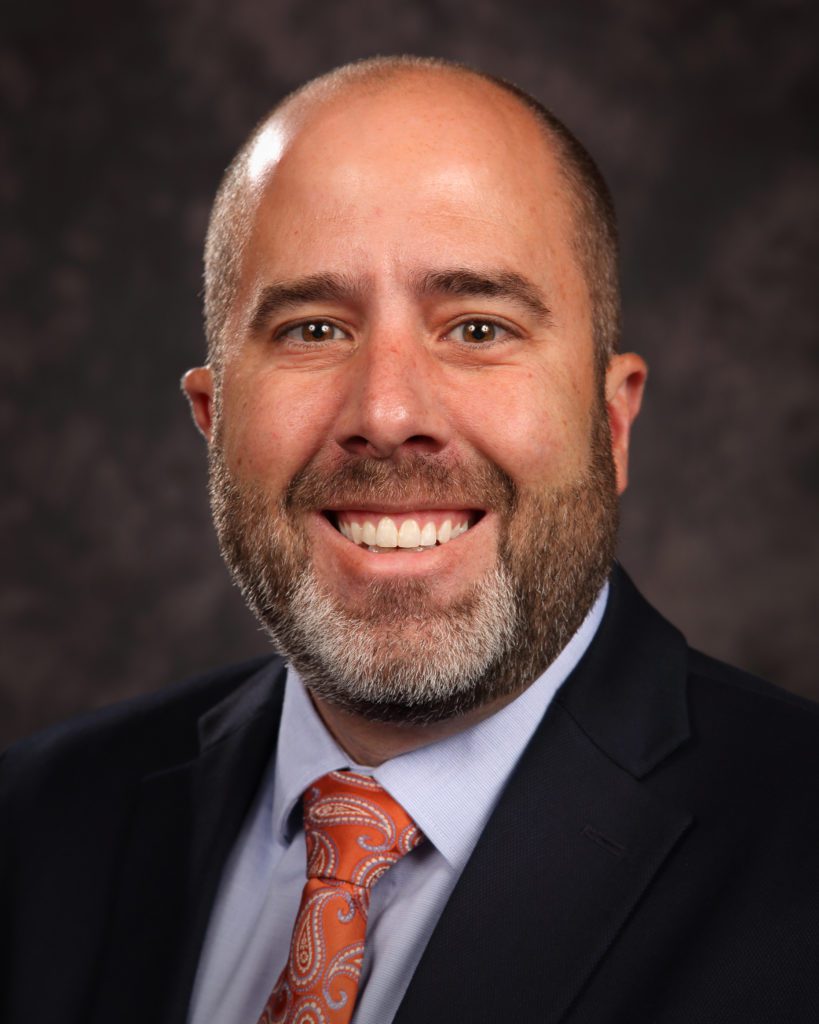 Jayme Uden, Ed.D., associate vice president and dean of students, was appointed to the board of directors for the Greater Kansas City Housing Information Center, effective in mid-June. The GKCHIC is an agency certified by the U.S. Department of Housing and Urban Development to provide counseling services to those seeking to purchase a home.
Jolene Lampton, Ph.D., associate professor of management/accounting, co-authored an article on "Customer Service in the Digital Age" that was published in June in CSM, a magazine for customer service managers and professionals.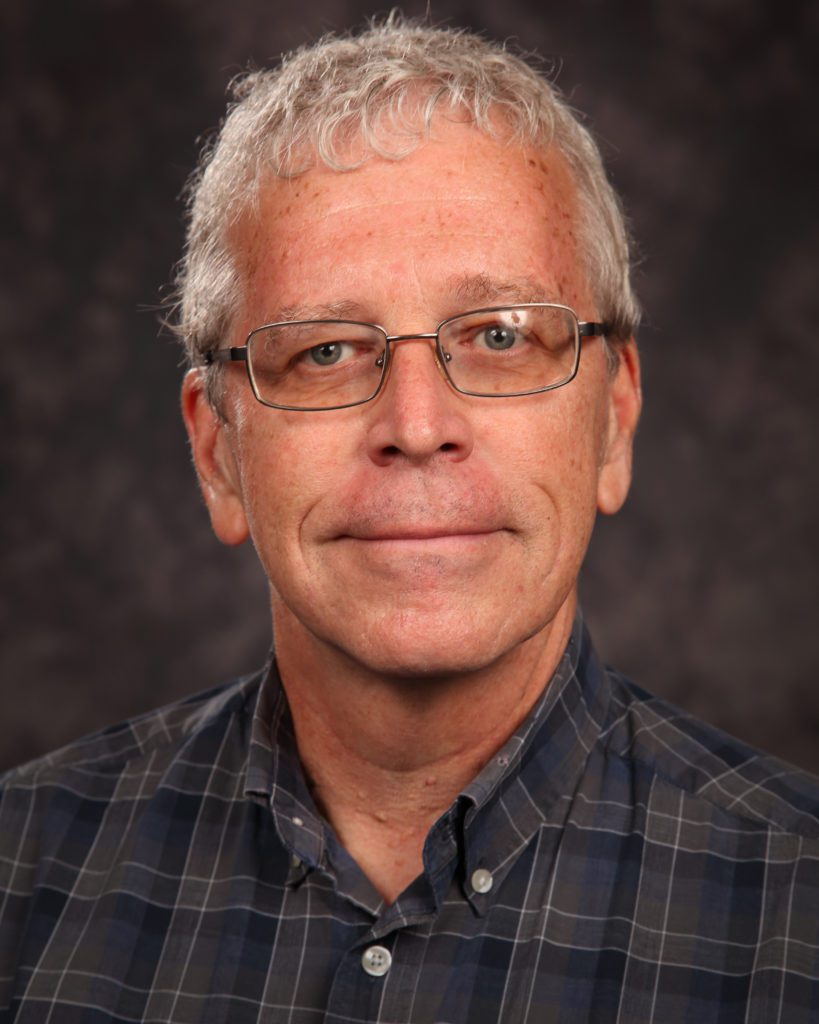 Steve Youngblood, associate professor of communication arts and director of the Center for Global Peace Journalism, received a $9,300 Citizen Diplomacy Action Fund Rapid Response award from the U.S. Department of State for a project on "Media Literacy for Students: Lessons from COVID-19." The virtual project, slated to begin this fall, is grounded in the principles of effective media literacy training, and informed by the fundamentals of peace journalism.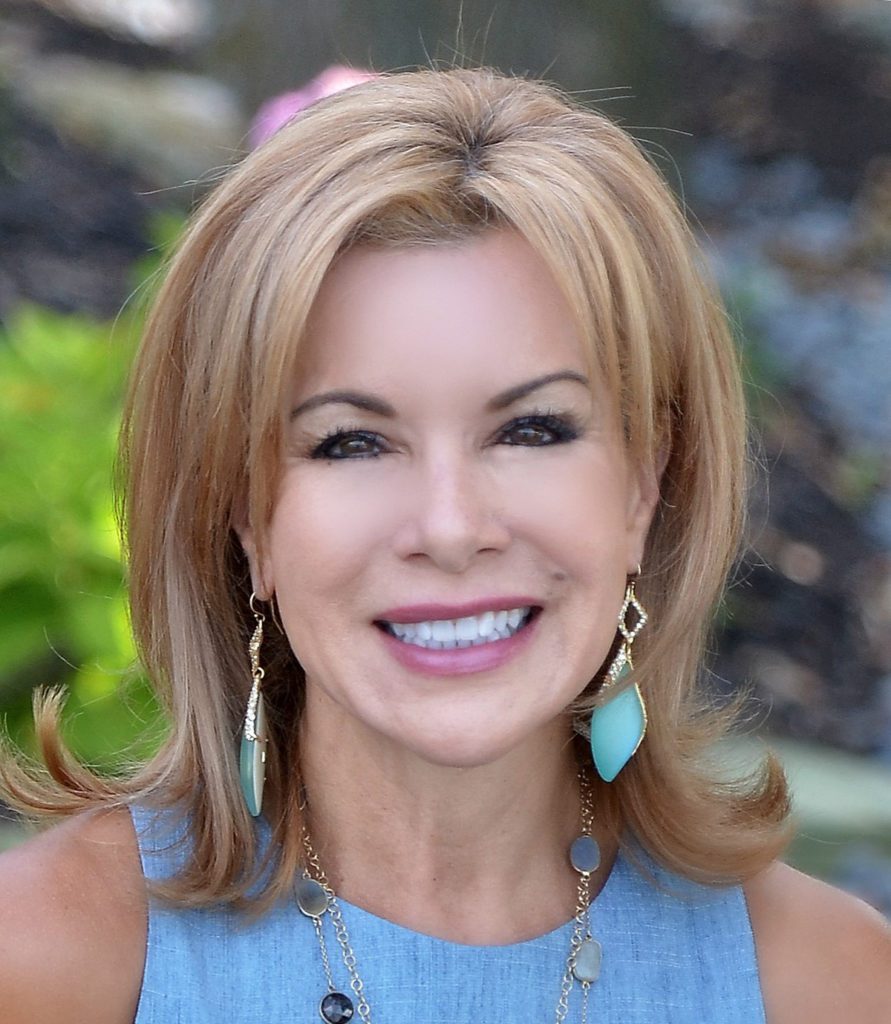 Jeanette Prenger, '09, and chair of Park's Board of Trustees, was appointed to the Missouri Tourism Commission by Gov. Mike Parson on June 19. Its mission is to lead Missouri in becoming one of Americas most memorable tourist destinations.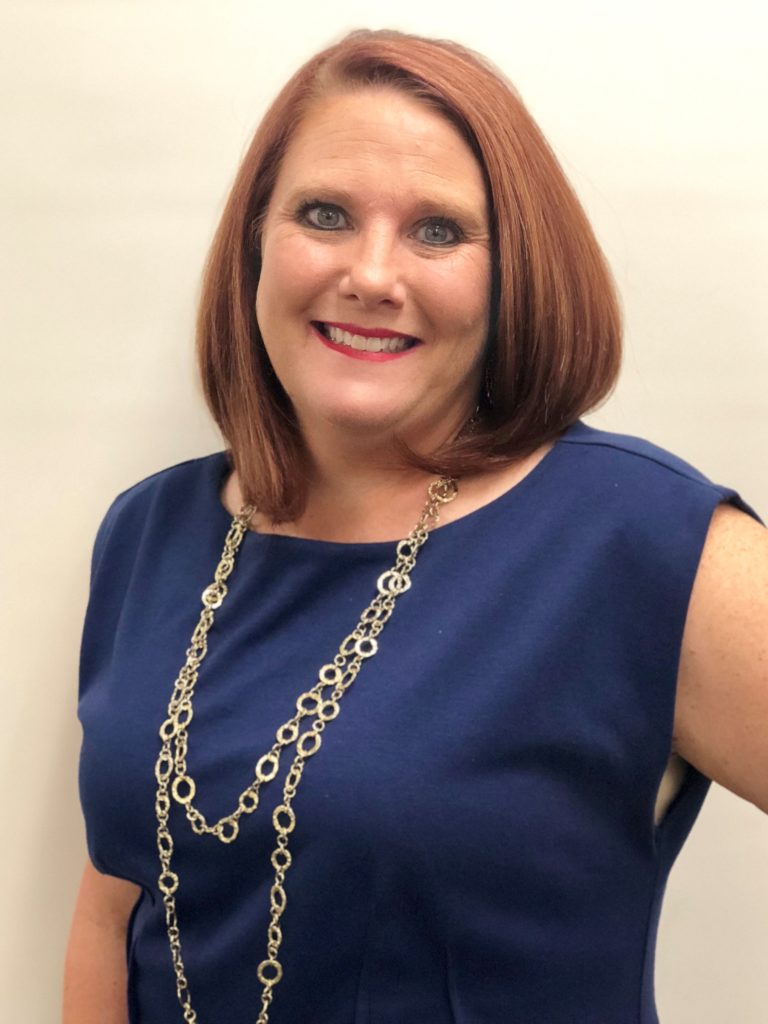 Katie Ervin, Ed.D., associate vice president for academic operations, was appointed to the Board of Directors for the Heart of America Chapter of the Alzheimer's Association. The organization serves 65 counties in Kansas and Missouri with a mission to eliminate Alzheimer's disease through the advancement of research; to provide and enhance care and support for all affected; and to reduce the risk of dementia through the promotion of brain health.
Park in the News
Matt Harris, Ph.D., associate professor of political science, was interviewed live on KMBZ-FM in Kansas City on June 1 to discuss President Donald Trump's plan to invoke the Insurrection Act, an 1807 law that allows the president to deploy the U.S. military to suppress civil disorder.
A story about James Ross, '10, being appointed the men's soccer head coach at Indian Hills Community College in Iowa, appeared in the Ottumwa (Iowa) Courier on June 2.
Merideth Parrish, '06, MPA '08, authored an opinion column titled "Your Experience Matters" that was published in IN Kansas City magazine on June 3.
Joshua Weston, sophomore European history major, appeared on the podcast "The Goods" on June 3. Weston discussed the George S. Robb Centre for the Study of the Great War and the Robb Centre's virtual Day of Giving event on June 14.
Park University President Greg Gunderson, Ph.D., was interviewed by KSHB-TV and WDAF-TV in Kansas City on June 15 for stories about Park's Gap Year initiative. Stories also aired on KCTV, KMBC-TV and KCWE-TV. In addition, KTAR-FM in Phoenix, Ariz., interviewed Gunderson for stories that aired on June 19, and Inside Higher Ed interviewed Gunderson for a story that was posted on June 26.
John Hamilton, Ph.D., associate professor of criminal justice administration, was interviewed for a story that aired on WDAF-TV in Kansas City on June 17 related to the Missouri Highway Patrol expanding its role in investigating officer-involved shootings.
Mara Cohara, J.D., a member of Park University's Board of Trustees, was selected to the Kansas City Business Journal's "2020 Women Who Mean Business" list of honorees on June 17. The award recognizes outstanding professional women who have made significant strides in their business or industry, as well as their community. Cohara is an attorney and partner at Lathrop Gage in Kansas City, Mo., where she is the leader of the firm's Environmental and Tort Practice Group, and a member of the firm's Executive Committee.
Claude English, director of athletics at Park University's Parkville (Mo.) Campus, was interviewed for a story that aired on KCTV in Kansas City on June 22 related to the removal of two historical markers due to mentions of slavery.
Alla Adams, Ph.D., assistant professor and program director of healthcare administration, was interviewed for a story that aired on KSHB-TV in Kansas City on June 23. The story was about local colleges that offer courses and programs with a focus on public and population health.
Park University was highlighted as one of four colleges/universities nationwide as an "engine of upward mobility" in a paper published by the American Enterprise Institute (a public policy think tank) on June 24. The paper, "Economic Mobility Conundrums: A Closer Look at the Opportunity Insights University Rankings," discussed and critiqued the Opportunity Insights data set which identified higher education institutions with the highest economic mobility rates, but the model favored institutions (such as Park) in states with high income inequality.
Park University was among the schools on CollegeCliffs.com's "Best Online Schools for Bachelor's in Childhood Education Degree Program" list.
Upcoming Events
(All events are Central time)
          •  July 3 — Independence Day Holiday Observed (all University offices closed)
          •  July 5 — Junemester Ends
          •  July 6 — Julymester Begins
          •  August 1 — Fort Myer (Va.) Campus / Headquarters Marine Corps/Headquarters Battalion Henderson Hall (Va.) Campus / Marine Corps Base Quantico (Va.) Campus Commencement, 10 a.m., Virtual
          •  August 2 — Julymester / Summer Session Ends
          •  August 8 — El Paso (Texas) Campus / Fort Bliss (Texas) Campus / Holloman Air Force Base (N.M.) Campus Commencement, 2 p.m., El Paso Convention and Performing Arts Center
          •  August 10-11 — Fall Faculty Conference, Virtual
          •  August 17 — Fall I Term / Fall Semester Begins
          •  August 21 — Opening Convocation, Virtual
          •  August 21 — Minot (N.D.) Air Force Base Campus Commencement, 2 p.m., James Crawford Airman Leadership School Building Auditorium
The following events were/are cancelled due to the COVID-19 pandemic:
          •  July 24-26, July 31-August 2 — Bell Road Barn Players, "Comedy of Errors"
          •  July 31 — Hill Air Force Base (Utah) Campus Commencement
          •  October 13 — River Read Children's Literature Festival
Note: When these events are rescheduled (if applicable), they will be updated in the University's online calendar. To view a comprehensive schedule for all events, including athletics and student life, visit park.edu/calendars/park-events-calendar.