The Crow's Nest — July 6, 2021
ICM Graduate Student Kenny Broberg Wins American Pianists Awards Competition
Kenny Broberg, a graduate student in Park University's International Center for Music and one of the most highly decorated pianists in the world under the age of 30, was announced as the winner of the American Pianists Association's 2021 American Pianists Awards on June 27 in Indianapolis. The event was originally slated to be a unique 13-month long competition held between March 2020 and April 2021 with a series of concerts, but the coronavirus pandemic forced organizers to change plans. The revised event began in late May with five weeks of recorded solo recitals by the finalists and ended with a series of three consecutive days of concerts June 25-27.
As the winner, Broberg received the Christel DeHaan Classical Fellowship, valued at more than $200,000, which includes a $50,000 cash prize, as well as a $50,000 prize each of the finalists received due to the pandemic postponing the event a year. Broberg also receives career assistance for two years, concerti and solo recitals worldwide, an artist-in-residence post at the University of Indianapolis and a recording contract with the Steinway and Sons record label.
If you missed Broberg's performances, you can watch the following:
          •  Finale and awards announcement, June 27 (Broberg's performance begins at 1:50:25; announcement at 2:54:50)
          •  Concerto concert, June 26 (Broberg's performance begins at 1:04:02)
          •  Chamber concert, June 25 (Broberg's performance begins at 55:43)
Read the Indianapolis Star article about Broberg's victory, as well as the Kansas City Star article.
Park's Board of Trustees Adds Three New Members
The governing body of Park University — its Board of Trustees — has elected three individuals to serve three-year terms on the board, effective July 1. Elected were: Jeffrey Anthony (top left), Gary Henry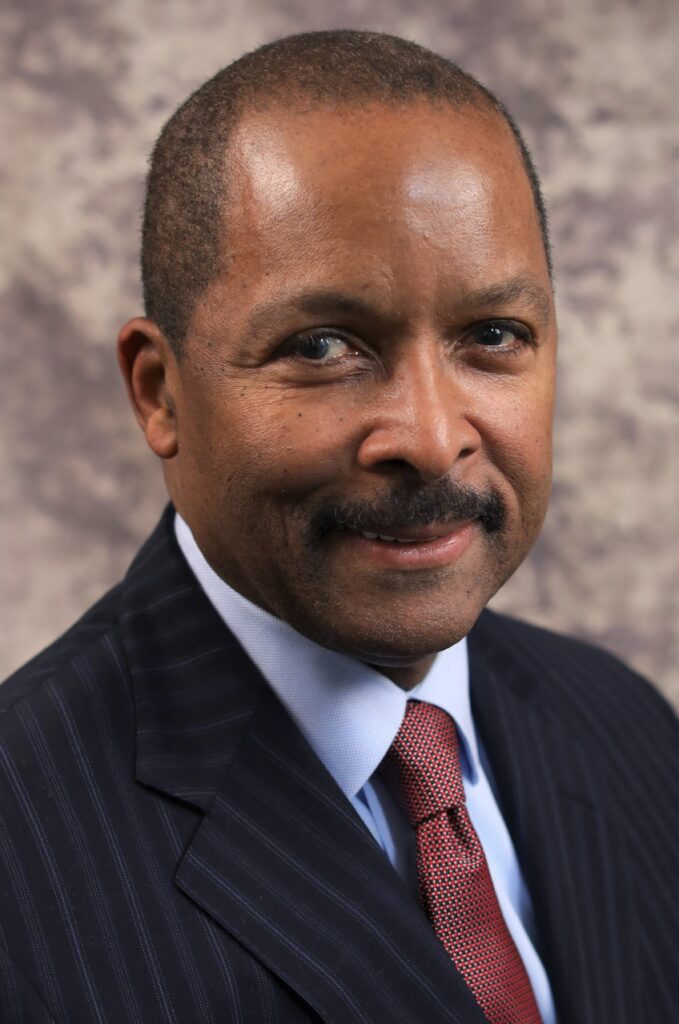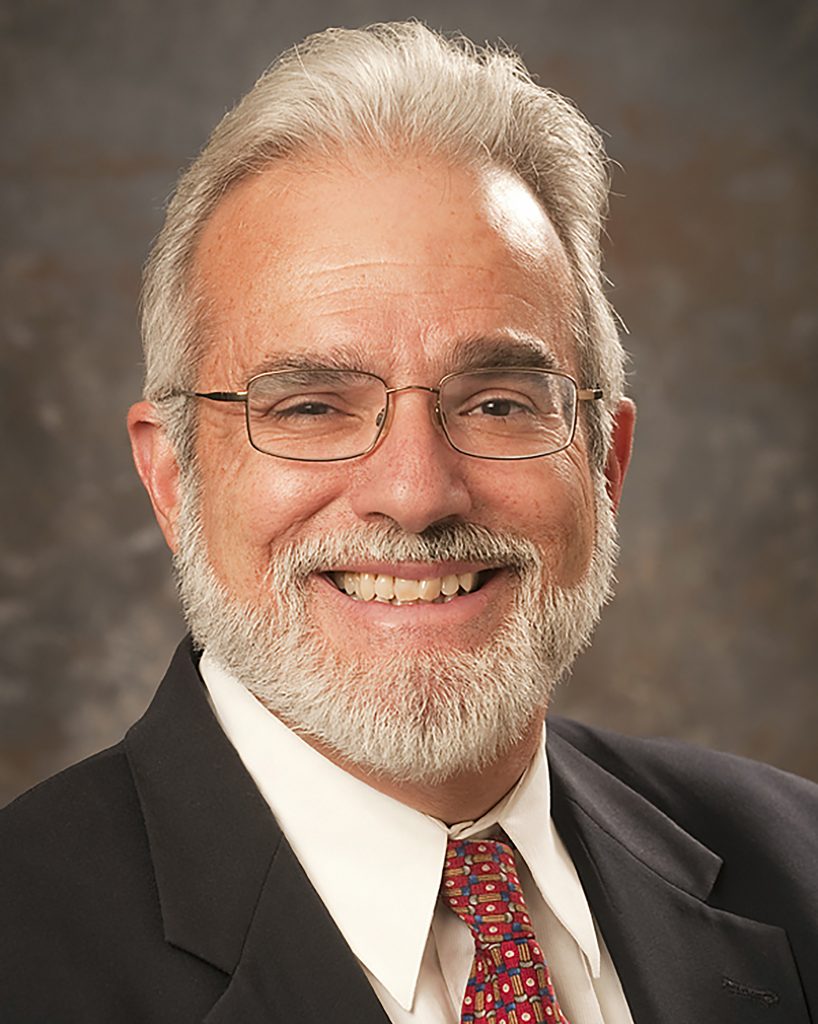 (top right) and Jose Rosa, Ph.D. (bottom left) The Board also elected Vince Clark (bottom right), vice president of business development and chief corporate affairs officer at Creative Planning LLC, Overland Park, Kan., to serve as chair of the board. In addition, the Board approved the following officers to these roles: Vice Chair: Richard Keller, retired Army lieutenant general; Secretary: Sarah Moe, founder and president, Sapphire Strategies LLC, Kansas City, Mo.; Treasurer: Dennis Fisher, Ed.D., retired school administrator. Read profiles of the three new trustees at park.edu/news/new-bot-2021.
University Announces Promotions, New Hire
Park University announces the promotion of two staff members and the appointment of a new employee. Scott Fergerson (top left) was promoted from controller to associate vice president of finance and controller, effective July 1; Joslyn Creighton (top right) was appointed to the role of director of daytime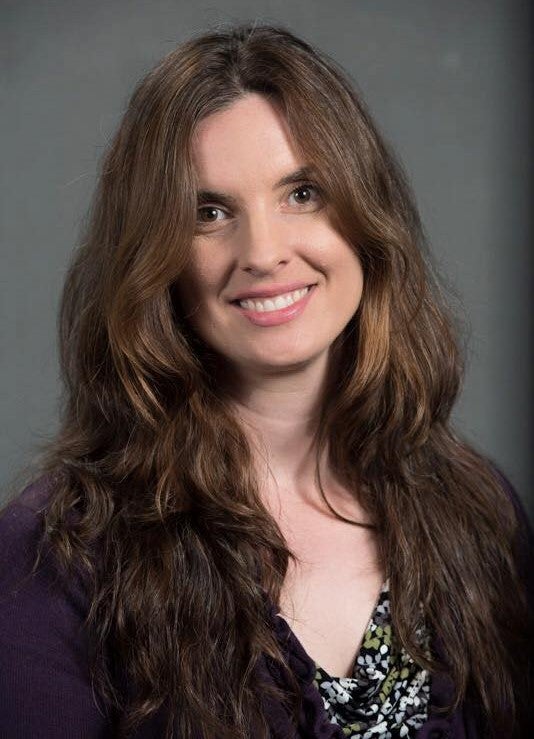 admissions, effective July 6, after having served as the director of graduate admissions and student success; and Danielle Theiss (bottom) was hired as the director of library services, effective July 1. Read more about these employees at park.edu/news/staff-updates-july-2021.
Wilcox to Lead Park's Strategic Bridge Plan
Sue Wilcox, who has served as vice president of Park University's Gilbert (Ariz.) Campus the past 15 months, has been tabbed to lead the University's implementation of its 18-month strategic bridge plan, "Momentum." In her new role as associate vice president of strategic delivery effective July 1, Wilcox will lead the efforts to commit Park University to a "better than normal" experience for all of its constituents under five priorities: People and Culture, Managed Growth and Enrollment, Infrastructure and Platform, Academic and Innovative Programming, and Fundraising and Support.
Faculty, Staff, Student News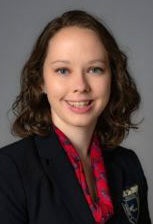 One recent Park University graduate and a current student earned awards as part of the Future Business Leaders of America – Phi Beta Lambda National Leadership Conference held virtually June 24-27. Jocelyn Clayton (right), who graduated in May with a Bachelor of Arts degree in English and a Bachelor of Science in Education degree in secondary English, won the "job interview" category, while Henry Franklin, senior History major, placed 10th in the "computer concepts" category as part of the Awards of Excellence program. In addition, Clayton was recognized as the PBL Missouri Who's Who honoree. The award goes to one exemplary PBL member from each state who has made outstanding contributions to the association at the local, state and national levels.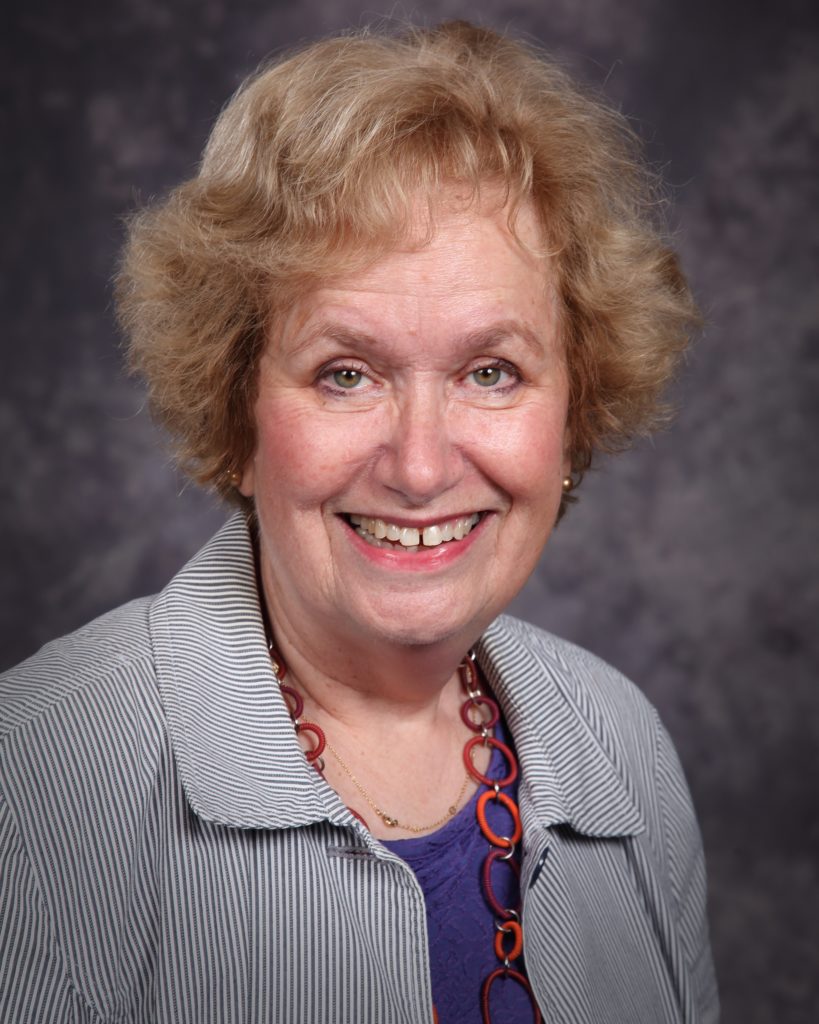 Laurie DiPadova-Stocks, Ph.D., professor of public administration, co-authored an article that was published on June 11 in The American Review of Public Administration. The article, "The American Review of Public Administration: A Biography," is an intellectual history of the noble endeavors and challenges involved in the creation and evolution of the ARPA, according to the abstract. It traces the journal's development from its beginning as the Midwest Review of Public Administration under the leadership of Jerzy Hauptmann, Ph.D., Park University professor emeritus of political science and public administration, who taught at Park for more than 50 years.
Jaime Dial, Ed.D., a member of Park University's School of Education Advisory Council, was appointed as the assistant superintendent for quality and student services for the Park Hill (Mo.) School District, effective July 1.
Three members of the Park University community are participating in the 2021 class of the Missouri Chamber of Commerce and Industry's Leadership Missouri program. Jackie Clark, MPA '00, Theresa Garza, MPA '14, and Frank White III. Garza and White also serve on the University's Civic Advisory Council. Garza was also named to the Kansas City Business Journal's 2021 Women Who Mean Business list. Garza is the manager of regional economic development for Spire Inc. in Kansas City, Mo.
Park in the News
Kenny Broberg, graduate student in Park University's International Center for Music, was highlighted on KCTV in Kansas City on June 1, in the Indianapolis Star on June 7 and in the Platte County (Mo.) Citizen on June 17 in advance of his appearance in the American Pianists Awards (see story at top).
Greg Plumb, J.D., professor of criminal justice administration, was interviewed for a story that aired on KCTV in Kansas City on June 1 related to a lawsuit filed by the Kansas City (Mo.) Board of Police Commissioners against the city.
Plumb also provided comments for a story that aired on WDAF-TV in Kansas City on June 4 related to renewed calls for the Kansas City (Mo.) Police Department to provide transparency following the release of new videos related to a police shooting.
Plumb was recently appointed to the Platte (County, Mo.) Community Alternative with Restorative and Educational Services (CARES) community advisory board. A story about the program appeared in the Platte County (Mo.) Landmark on June 3.
Robert Colones, '80, president emeritus of McLeod Health in South Carolina, was honored by the organization on June 1 with a portrait unveiling, celebrating his 40 years of service and dedication to the hospital, including nearly 20 years as its president. A story about Colones was published in the Florence (S.C.) Morning News on June 2.
A story about Mason Rayburn, an incoming freshman at Park University's Gilbert (Ariz.) Campus, appeared in the Camp Verde (Ariz.) Journal on June 3. Rayburn was named Camp Verde High School's Male Athlete of the Year and is planning to play baseball for the Buccaneers.
A story about Michael Brendel, '91, MHL '11, being appointed the president of Kettering Health Troy (Ohio) appeared in the Dayton (Ohio) Business Journal on June 3.
A mural on the side of a building in Kansas City, Mo., that honors teachers and was created by JT Daniels, '11, was featured on the front page of the Kansas City Star on June 5. Another mural painted by Daniels was also highlighted in a Kansas City Star article on June 10 related to a new restaurant opening in Overland Park, Kan. That restaurant, KC Daiquiri Shop Bistreaux, is co-owned by Calvin Vick, MPA '00.
Erin Gustin, campus center director at Park University's Laughlin Air Force Base (Texas) Campus, authored an article on "Blending Military Life with Being a College Student" that was posted on the Wives of the Air Force website on June 9.
Vlatko Andonovski, '08, U.S. Women's Soccer National Team head coach, was featured in a column on June 10 in the Kansas City Star. Andonovski also participated in a 25-minute interview with two Star sports columnists in the days prior to the announcement of the 18-member Olympics team that was posted on June 28.
An article authored by Katie Ervin, Ed.D., associate vice president of strategic alliances, "Stop Trying to Motivate Your People and Invest in Them Instead," was posted on the Forbes website on June 10 as part of her membership on the publication's Human Resources Council.
Park University Interim President Shane Smeed shared his thoughts and experiences of the COVID-19 impact on the University and its students as part of a Q&A with Straub Construction in June. Straub is the lead contractor of the Robert W. Plaster Free Enterprise Center that will open on the University's Parkville Campus in August.
Jennifer Bradley, junior business administration/management major at Park University's F.E. Warren Air Force Base (Wyo.) Campus, was highlighted on the base website as part of its "Meet Your…" series. Bradley is the secretary for the 90th Missile Wing Command Section.
Sylvia Quigley, adjunct instructor of management and academic director at the Davis-Monthan Air Force Base (Ariz.) Campus, was interviewed for a story that aired on KGUN-TV in Tucson, Ariz., on June 9. The story was related to Tu Nidito, a nonprofit organization that specializes in providing free emotional support to those impacted by the diagnosis of a serious medical condition or death of a family member. Quigley has been a volunteer adult group facilitator for six years after she and her son participated following the death of her husband due to cancer.
Kyler Barnett, a member of the Park University Parkville Campus baseball team, was featured in a story that appeared in The Examiner (Independence/Blue Springs, Mo.) on June 10. Cary Lundy, Parkville Campus baseball head coach who also serves as Barnett's summer team coach, also provided comments for the story.
A story about Adriana Sheppard, a recent graduate of Monument Valley High School in Kayenta, Ariz., signing a letter-of-intent to play women's basketball at Park University's Gilbert (Ariz.) Campus appeared in the Arizona Republic on June 10.
Matt Harris, Ph.D., assistant professor of political science, was interviewed for stories that aired on KMBZ-FM in Kansas City on June 15 related to some members of the Missouri Republican party trying to keep former Gov. Eric Greitens from winning the primary for retiring U.S. Senator Roy Blunt's seat.
John Hamilton, Ph.D., chair and associate professor of criminal justice administration, was interview for a story that aired on KSHB-TV in Kansas City on June 15 related to police pursuits following a deadly crash in a nearby rural suburb.
Peggy Jenkins, '06, MBA '20, and her husband, Carl, were featured in the Birmingham (Ala.) Times "You Had Me at Hello" column on June 16. The couple will celebrate their 25th anniversary in September.
Ashley Jones, esports head coach, and Brennan Meyers-Keeling, a senior on the esports team, were interviewed for a story that aired on KCUR-FM in Kansas City on June 23 related to how esports and gaming communities are getting back to playing virtual sports at in-person events.
A story about the American Society of Landscape Architects Minecraft Design Challenge for high school students featured a design team from Park University: Susan Keim, Ph.D., assistant professor of public administration; Zac Jarrard, information technology services project manager; and Rashad Mahyaddinli, a graduate assistant in Park's Hauptman School of Public Affairs who is pursuing a Master of Business Administration degree.
Military Times announced its 2021 "Best for Vets: Colleges" rankings on June 16. Park was ranked on the following lists:
          •  No. 51 nationwide among all schools (public and private)
          •  No. 9 nationwide among private not-for-profit schools
          •  No. 7 in the Central region of the U.S. among all schools (public and private)
          •  No. 2 in Central region of the U.S. among private not-for-profit schools
Park University was also ranked by Education-Survey.org No. 8 on its "2022 Best Bachelor's in Criminal Justice Programs" list.
Upcoming Events
(All events are Central time)
          •  August 1 — Summer Session / Julymester Ends
          •  August 16 — Fall Semester / Fall I Classes Begin
          •  August 20 — Opening Convocation, Noon, Graham Tyler Memorial Chapel and Virtual
To view a comprehensive schedule for all events, including athletics and student life, visit park.edu/calendars/park-events-calendar.