The Crow's Nest — June 4, 2021
Meawad Named NAIA Women's Volleyball Player of the Year
For the second time in her career, Park University Parkville Campus women's volleyball outside hitter Nada Meawad was selected as the 2020 NAIA Women's Volleyball Player of the Year and the 2020 American Volleyball Coaches Association NAIA Player of the Year. The NAIA made the announcement on May 4, while the AVCA made their announcement on May 5. Meawad, a senior who was also the NAIA Player of the Year for the 2018 season, recorded 390 kills during the 2020-21 season and led the nation averaging 5.57 kills per set this year. She was selected to the NAIA Women's Volleyball first team all four years as a member of the Pirates. In addition, Meawad's twin sister, Noura, a senior right-side hitter, was selected as an honorable mention NAIA All-America selection, while senior setter Amanda Mendes was named to the NAIA All-America second team. Read more at parkathletics.com/article/3435.
In addition, Parkville Campus men's volleyball players Luciano Bucci, a junior setter, and Felipe Guirau, a junior outside hitter, were both named to the NAIA Men's Volleyball All-America second team. Read more at parkathletics.com/article/3423.
Broberg is Finalist in American Pianists Awards Competition
Kenny Broberg, a graduate student in Park University's International Center for Music and one of the most highly decorated pianists in the world under the age of 30, is one of five finalists in the upcoming American Pianists Association's 2021 American Pianists Awards. The event was originally slated to be a unique 13-month long competition held between March 2020 and April 2021 with a series of concerts, but the coronavirus pandemic forced organizers to change plans. The revised event began Sunday, May 23, with five weeks of recorded solo recitals streamed on the APA's website, Facebook and YouTube. Broberg's solo recital will be streamed on Sunday, June 20, at 2:30 p.m. The finals are slated to be held in Indianapolis, Friday-Sunday, June 25-27. Read more at park.edu/news/broberg-american-pianists-awards-finalist and for links to the final performances.
Park University Again Offers Early College Online Program for High School Students
High school students can get a head start on earning college credits by enrolling in Park University's Early College Online program. The program, in its second year, begins on Monday, June 7, in conjunction with Park's eight-week Summer term. High school students who will complete their sophomore or junior year this spring and have a grade point average of 3.0 or higher are eligible to participate, earning college credit at a fraction of the University's regular tuition rate and within a shorter timeframe than through dual-credit or Advanced Placement coursework. Students earn college credit and learn how to effectively participate in college courses online — an increasingly important skill to possess. Read more at park.edu/news/early-college-online-2021.
Park Holds Virtual All University Commencement
Park University held the May 2021 All University Commencement Ceremony virtually on May 8. Vince Clark, vice-chair of Park's Board of Trustees and vice president of business development and chief corporate affairs officer at Creative Planning LLC, an independent financial advisory firm in Overland Park, Kan., presented the keynote address. The ceremony can be viewed at park.stageclip.com.
          •  PDF version of the commencement program
          •  Flip-book version of commencement program
          •  Clark's keynote address
NOTE: The program only includes the names of graduates who selected to participate in the virtual commencement program.
Faculty, Staff, Student News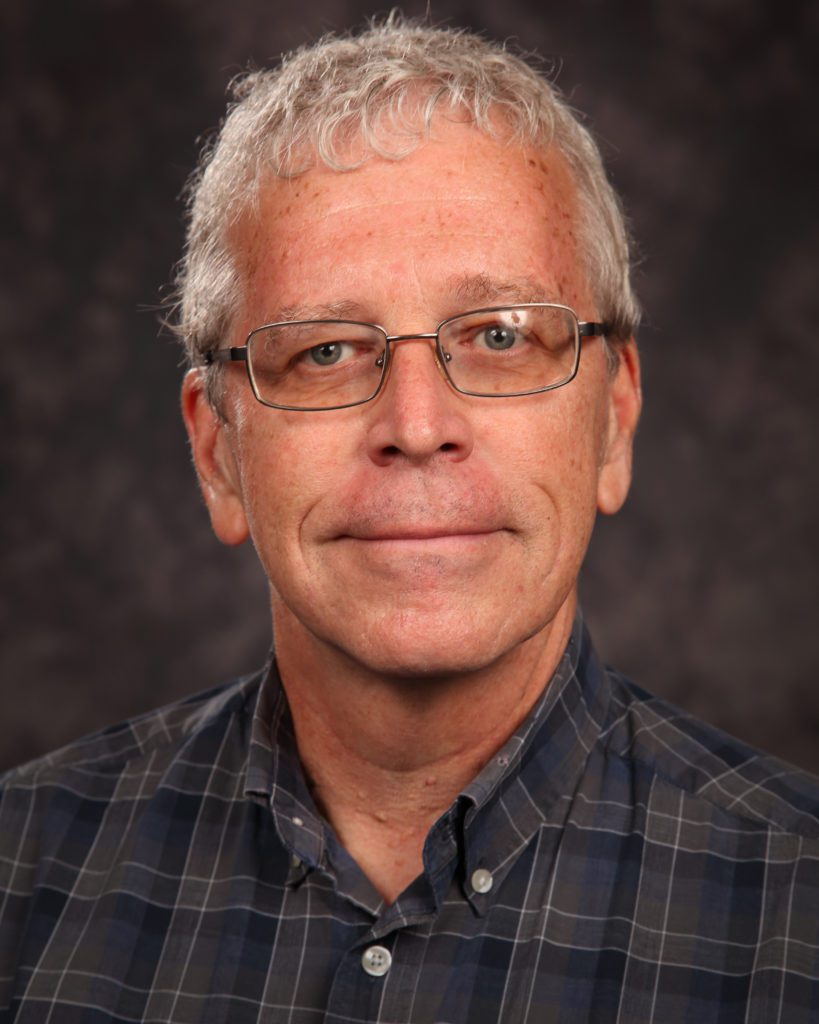 Steve Youngblood, director of Park University's Center for Global Peace Journalism and associate professor of communication arts, was presented with the Luxembourg Peace Prize for Outstanding Peace Journalism by the Schengen Peace Foundation and the World Peace Forum on May 28 during an event held virtually. Youngblood was to have received the award last May, but due to the coronavirus pandemic, the event last year was cancelled. View the announcement from last May. View Youngblood's acceptance of the award (approximately 4:15:30 into the video) and his question-and-answer session on peace journalism (approximately 5:02:35 into the video).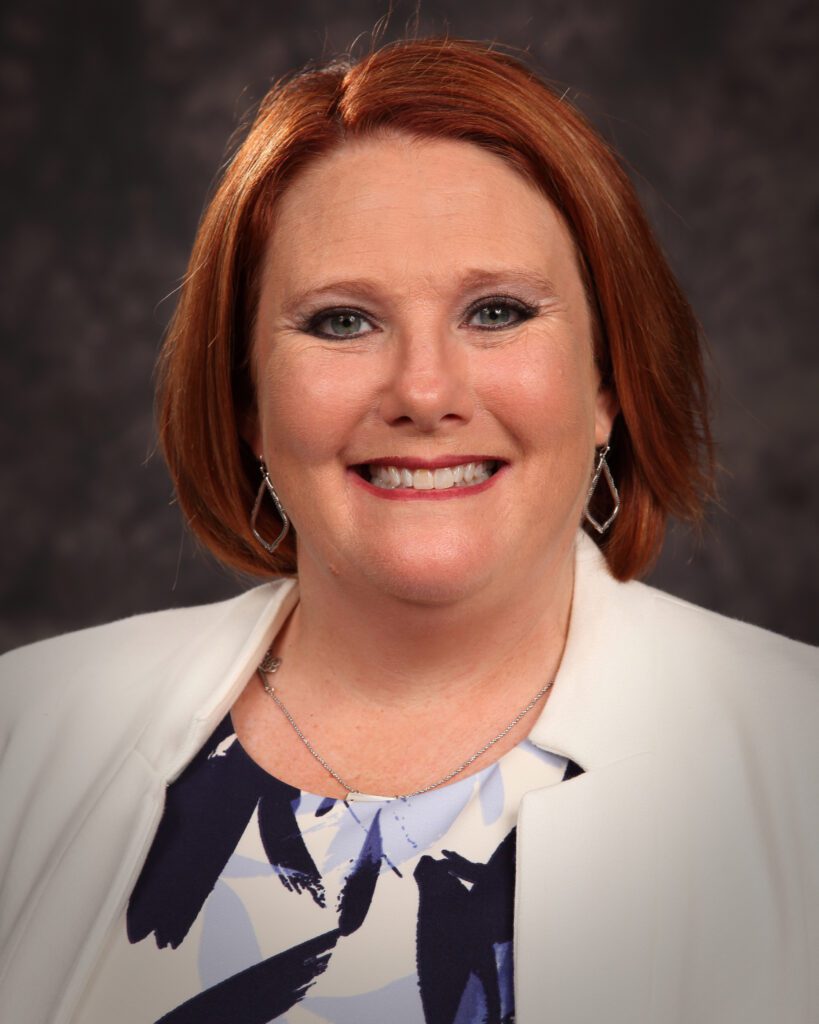 Katie Ervin, Ed.D., associate vice president of strategic alliances, was accepted into the Forbes Human Resources Council, an organization for senior HR executives and leaders. Criteria for the FHRC include a track record of successfully impacting business growth metrics, as well as personal and professional achievements and honors.
Three members of the Park University community presented at the Kansas City Professional Development Council's Professional Development Conference, held virtually on May 12. Tony Marolt, a member of Park's Civic Advisory Council, was the keynote speaker and discussed leadership techniques and lessons from his book, The Leadership Quotient. Jillian Wenberg. Ph.D., instructional designer, presented a session on "Retrain Your Brain: Use of Mindfulness Tools for Improved Health." Roger Dusing, Ph.D., chief human resources officer, presented a session on "Business as Unusual."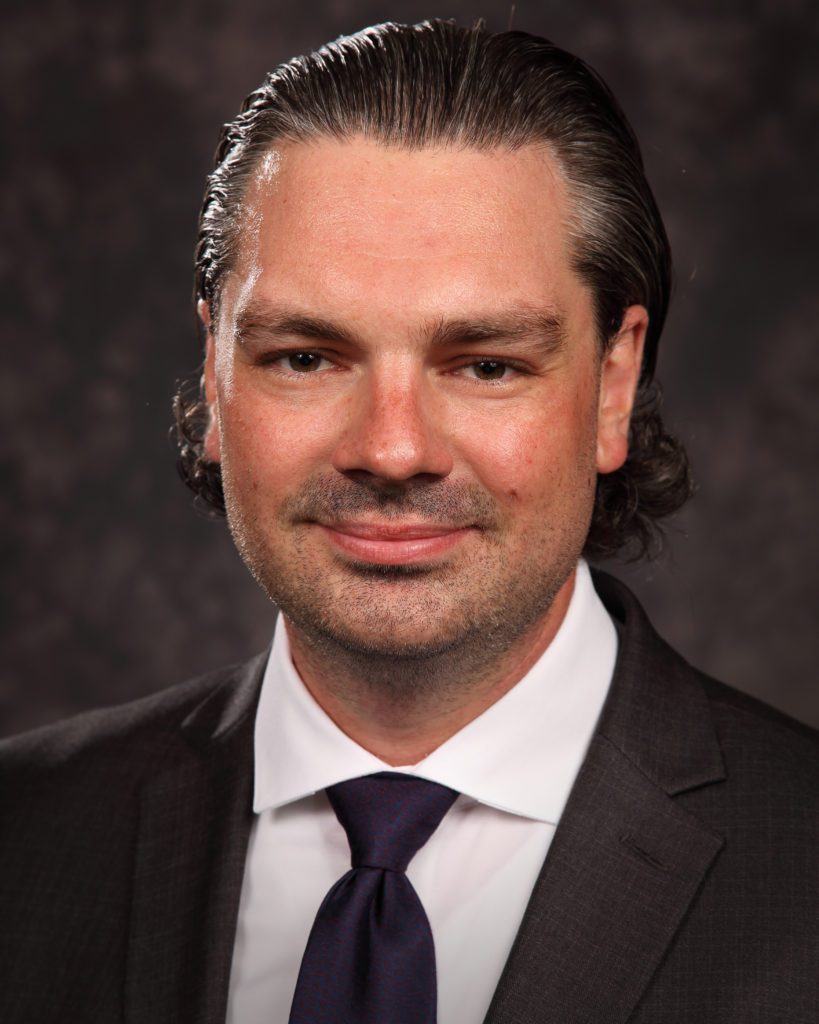 Jack MacLennan, Ph.D., assistant professor of political science, co-authored the article "Where Eagles Err: Contemporary Geopolitics and the Future of Western Special Operations" that was recently published in the Special Operations Journal. The article proposes the idea that scholars looking to study special operations should extend their focus beyond the mainstream Anglo-American lens.
Nikki Pauls DeSimone, visiting assistant professor of social work, was a panelist for a virtual "Community Conversation: Multigenerational Perspectives" on May 18 as part of the University of Kansas Medical Center's Asian Pacific Islander American Heritage Month series of events. The spoke about amplifying voices within the community to build stronger advocacy and allyship systems in the fight for racial equity and liberation.
Park in the News
Natasha Tolentino, '12, was featured on the Air Force Materiel Command website on May 4. She is the lead program manager for Agility Prime, within the Air Force Life Cycle Management Center's Mobility and Training Aircraft Directorate.
A story about Rob Harrington, recent Master of Public Administration program graduate, being appointed as the Bourbon County (Kan.) economic development director, appeared on the Fort Scott (Kan.) Biz website on May 5.
Nicole Tinker, '11, was the focus of a story that appeared in the Austin (Texas) Statesman and aired on KVUE-TV in Austin on May 6. Tinker, a Texas National Guard soldier, has claimed that she was sexually harassed by a superior, but the military is dismissing her claims.
Kendra Snowden, '16, was featured in an article posted on the Police1 website on May 6. Snowden, who followed in her mother's footsteps, is in her third year in the Tulare County (Calif.) Sheriff's Office youth development unit.
Interim President Shane Smeed provided comments for a story related to Kansas City area colleges grappling with the politics of COVID-19 vaccine requirements that appeared on the Kansas City Beacon website on May 12.
Park University was highlighted in a story posted on the Flatland KC website on May 12 related to Kansas City's surprising connection to Japanese internment camps during World War II. Tim Westcott, Ph.D., associate professor of history and associate university archivist, provided comments about Park's Nisei students.
A story in the Maricopa (Ariz.) Monitor on May 13 highlighted the strong ties that are developing between Park University's Gilbert (Ariz.) Campus and the Maricopa High School track and field programs.
Rebecca Hermosillo, '19, was featured in the Sonoma (Calif.) Index-Tribune on May 13. Hermosillo is the senior district director for California 5th District Rep. Mike Thompson.
A story about Ben Foshee signing a letter-of-intent to play men's basketball for Park University's Parkville Campus appeared on KTVF-TV in Anchorage, Alaska on May 15.
Marcus Gladdis, MBA '11, MHA '18, and the recipient of Park University's Promising Young Professional Award in 2019, was honored by the Kansas City Royals at start of the third inning of the May 19 game by sitting in the Buck O'Neil Legacy Seat. The honor was televised on Bally Sports Kansas City.
Park University's Valor Medals Review project being conducted by staff in the George S. Robb Centre for the Study of the Great War, was featured on WJLA-TV in Washington, D.C., on May 20, May 21 and May 31. Tim Westcott, Ph.D., associate professor of history and director of the Robb Centre, and Ashlyn Weber, associate director of the Robb Centre, were interviewed for the story.
The Park University Parkville (Mo.) Campus women's golf team was featured in a story on KMBC-TV in Kansas City on May 20 as the squad prepared to play in the NAIA national championship tournament May 25-28 in Oklahoma City. Head coach Martha Linscott and players Kayla Kimbley, Keirceten Nelson and Laetitia Solombrino were interviewed for the story.
Park University's Gilbert (Ariz.) Campus was highlighted in a story that appeared in the Gilbert Community Impact on May 20. The story was related to how area colleges fared in enrollment during the coronavirus pandemic. Sue Wilcox, Gilbert Campus vice president, and Ben Zibers, Gilbert Campus associate vice president, were interviewed for the story.
Greg Plumb, J.D., professor of criminal justice administration, was interviewed for stories that aired on KCTV in Kansas City on May 21 and May 24. The first story was related to the Kansas City, Mo., City Council taking partial control of the Kansas City Police Department budget; the second story was related to how the community engagement funds would be spent.
Plumb was also interviewed for a story that aired on WDAF-TV in Kansas City on May 28, providing comments on breaking down a lawsuit by the Kansas City (Mo.) Board of Police Commissioners to get back control of a portion of the Kansas City Police Department budget.
Matt Harris, Ph.D., assistant professor of political science, was interviewed for stories that aired on KMBZ-FM in Kansas City and KMOX-AM in St. Louis on May 26 related to Missouri residents voting on a raise in the state gas tax.
Shawn Dulohery, '88, was highlighted as a part of KSHB-TV's (Kansas City) "100 Days of Kansas City-area Olympians" on May 31. Dulohery competed in men's skeet shooting at the 2004 Summer Olympics in Athens, narrowly missing a medal.
Terry Lovelace, '79, was interviewed on "A Different Perspective with Kevin Randle" in late May related to an extraterrestrial experience he disclosed in a book, Incident at Devil's Den.
Park University received the following rankings in recent weeks:
          •  Intelligent.com ranked Park on the following lists:
                 o  Best Online Master's in Reading and Literacy Degree Programs, ranked No. 3, and listed as having the best Master of Education degree.
                 o  Best Online MBA in Information Technology Degree Programs, ranked No. 18, and listed as having the best blended program.
                 o  Best Online Construction Management Degree Programs, ranked No. 37, and listed as having the most diverse curriculums.
          •  StartSkool.com ranked Park No. 27 on its "Top 30 Cheapest Out-of-State Tuition Universities" list.
          •  UniversityHQ.org ranked Park No. 71 on its "Top 100 Hybrid Online MBA School Programs list.
Upcoming Events
(All events are Central time)
          •  Through June 3-30 — Senior Art Students Art Exhibit – Session Two, Campanella Gallery
          •  June 7 — Junemester / Summer Session Begin
          •  July 4 — Junemester Ends
          •  July 5 — Julymester Begins
          •  July 5 — 4th of July Holiday Observed (all University offices closed nationwide; Julymester classes held as scheduled)
          •  August 1 — Summer Session / Julymester Ends
          •  August 16 — Fall Semester / Fall I Classes Begin
To view a comprehensive schedule for all events, including athletics and student life, visit park.edu/calendars/park-events-calendar.