The Crow's Nest — October 6, 2021
Park University Alumni Association Reveals Honorees of 2021 Annual Awards
The Park University Alumni Association recognized the 2021 honorees of its four annual awards during a ceremony on Sept. 30 as part of Park's Homecoming Weekend festivities on the University's Parkville Campus. The following is the list of awardees: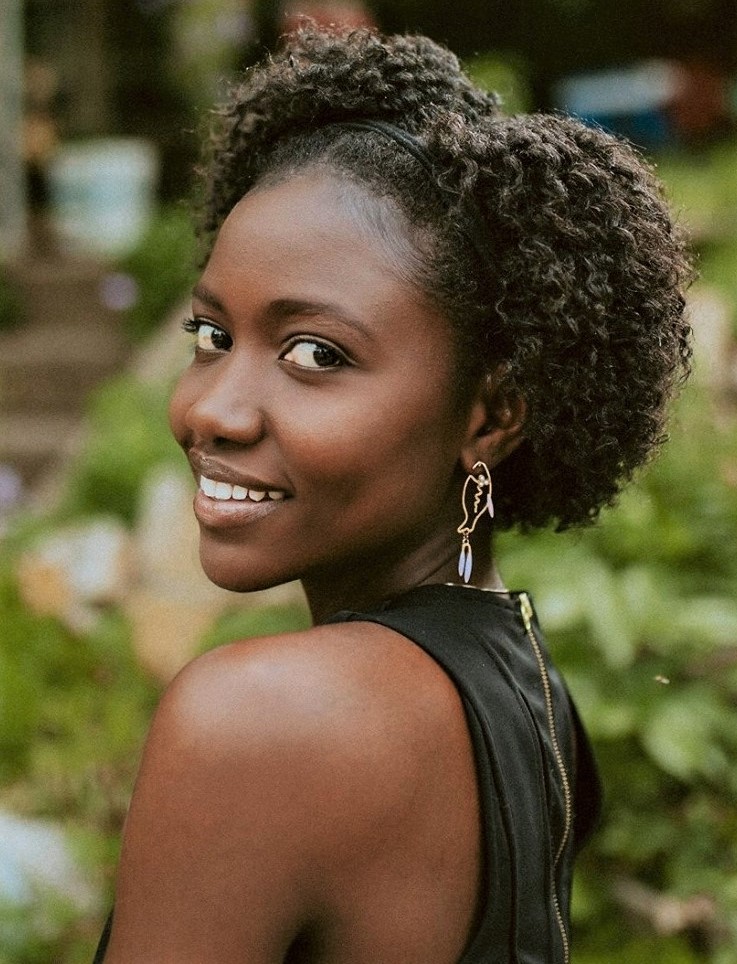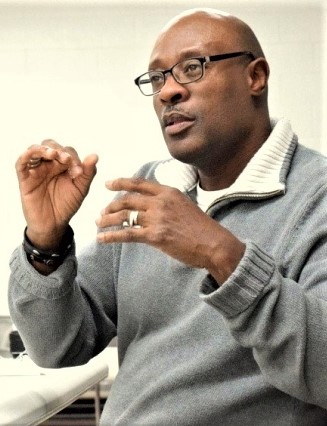 •  Distinguished Alumnus Award — This award, which recognizes Park alumni who have distinguished themselves through career service or community achievements, was presented to Kenthedo Robinson, '80 (left).
          •  Park Promising Young Professional Award — This award recognizes a Park University alumnus/a who graduated from Park within the last 10 years, is under the age of 40 and shows exceptional leadership promise in his or her profession and community. This year's recipient is Edna Martinson, '12 (above right).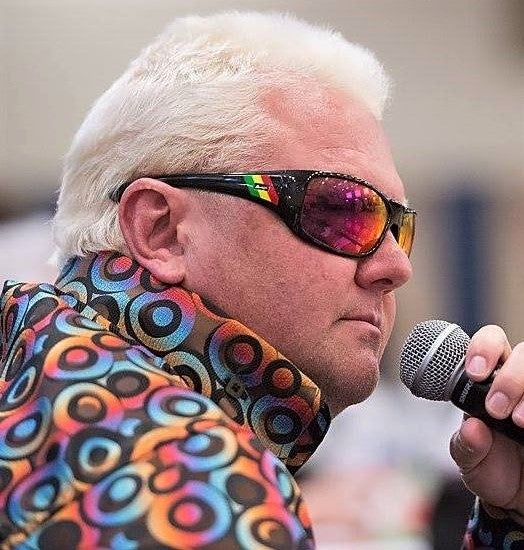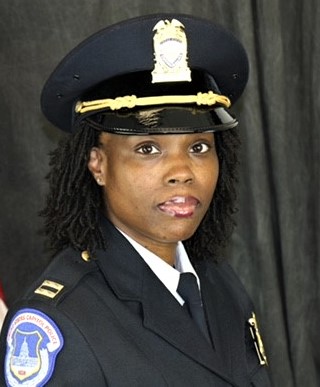 •  Marlowe Sherwood Memorial Service Award — This award is presented to Park University alumni in recognition of volunteer service to community and/or civic organizations. The award is named in honor of Marlowe Sherwood, 1963 graduate, who exemplified the school motto of Fides et Labor (Faith and Labor). This year's recipient is Carneysha Mendoza, '16 (above left).
          •  Torchlighter Award — This award is given to honor individuals who have made significant, long-standing contributions and commitment to Park University, whether alumni, faculty or friend. The recipient of this year's award is Rich Linden (above right).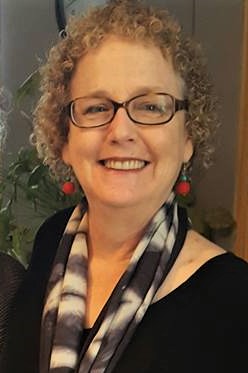 In addition, the University's Office of Academic Affairs honored Donna Bachmann, professor emerita of art (right), as the recipient of the 2021 Paul H. Gault Service Award on Oct. 1. The award is presented annually to a retired Park University faculty or staff member who provided a minimum of 15 years of distinguished service to the University.
Read more about the award recipients at park.edu/news/alumni-association-awards-2021.
Pirates, Buccaneers Scholar-Athletes Honored by NAIA
Park University student-athletes and athletic teams at the Parkville (Mo.) Campus and Gilbert (Ariz.) Campus from the 2020-21 academic year were recognized by the National Association of Intercollegiate Athletics on Sept. 15 as part of the NAIA's National Awards Day.
Fourteen Park University athletic programs — nine from the Parkville Campus and five from the Gilbert Campus — were honored as an NAIA Scholar Team. Leading the way was the Parkville Campus women's volleyball team with a combined grade point average of 3.66. Other Parkville Campus teams above a 3.4 combined GPA was women's golf (3.49), women's cross country (3.48) and softball (3.42). The Gilbert Campus was led by the men's golf program with a combined 3.33 GPA.
In addition, the Parkville Campus had 83 student-athletes recognized as Daktronics NAIA Scholar-Athletes, including 14 representatives from the softball team, 12 from women's volleyball and 11 from baseball. Gilbert Campus student-athletes were not eligible for individual awards due to its probationary year in the NAIA.
Trustee Receives Honor from France
Park University Board of Trustees member Cyprienne Simchowitz, who served as honorary consul of the Consulate of France in Kansas City, Mo., from 2014-19, was recognized by the country on Sept. 21 as she was promoted from knight (chevalier) to officer within the National Order of Merit, France's second-highest honor. She was one of six individuals worldwide promoted to the rank of officer and the only one living in the United States. Simchowitz, who was accompanied by her husband, Jerry White, was decorated by Gen. Nicolas Auboin, former liaison officer of the French Army to the U.S. Army at Fort Leavenworth, Kan., and current deputy director of the Ecole Militaire and director of the War College.
Simchowitz serves as chair of the Board of Trustees' Advancement Committee and is a member of the International Center for Music's Advisory Council. She and White are serving as honorary co-chairs for the ICM's "Stanislav and Friends" benefit concert which will be held in Kansas City's Kauffman Center for the Performing Arts on March 19, 2022.
Unique Glass Creations on Display in Norrington Center
An exhibit of unique glass creations by two innovative Italian American artists, Alessandro and Roberto Moretti, are on display in the Campanella Gallery, located on the second floor of Norrington Center on Park University's Parkville Campus. The pieces in the exhibit are accompanied by text from the 2011 publication, The Glassmen of Murano – "Born of Fire". The book is an in-depth, thought-provoking perception by Yvonne Moretti touching upon the evolution of glass from its most prehistoric of form — naturally occurring volcanic glass; humanity discovering the diversified utilitarian use of glass over the ages; and how the two noted and world-renowned Muranese brothers played an important role in the contemporary 20th century decorative development abroad. The exhibit, on loan from community member Tom Johnson, is on display during Norrington Center's regular hours.
Park Undergraduate Research Journal Accepting Submissions
Park University's undergraduate research journal, The Navigator, is accepting submissions for its next volume. All Park undergraduate students can submit their academic writing from any discipline from the 2021 calendar year for possible publication. Projects that can be read/viewed in print and online are encouraged. Images are acceptable as long as they can be printed in black and white or grayscale. You may also use the citation style most appropriate for your project.
Submissions can be sent to navigator@park.edu by Friday, Dec. 31, and must include your name, Park ID number, title of the project, the course and instructor for which the project was produced and a short description of the assignment. The best writing published in this edition The Navigator will receive an award and a $50 Amazon gift card.
Faculty, Staff, Student News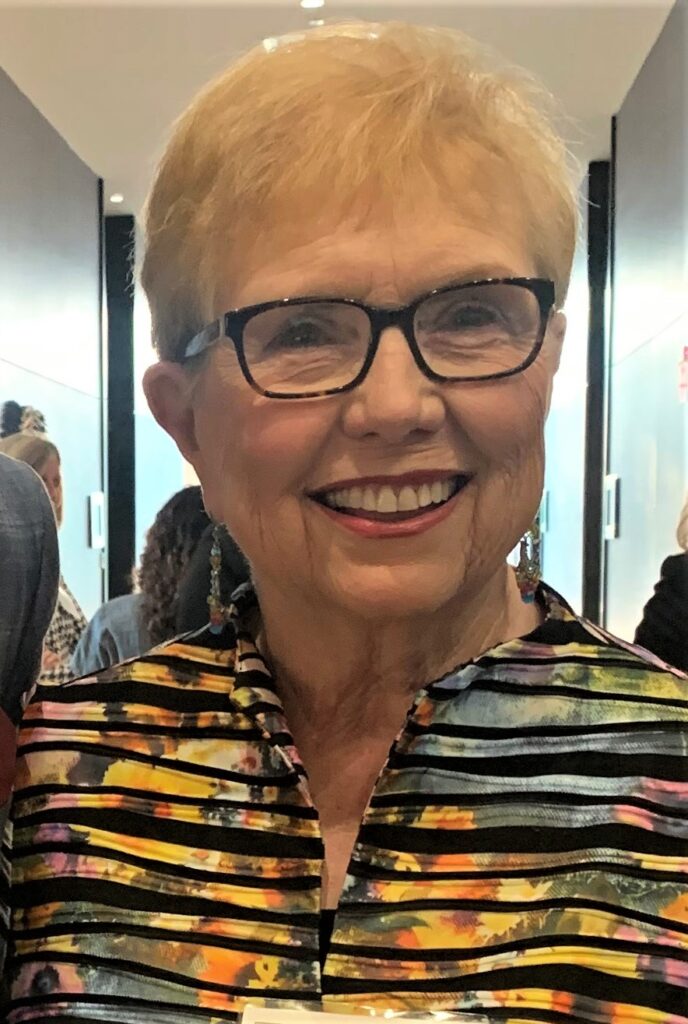 Kay Barnes, senior director of university engagement, was honored by the Hawthorn Foundation with the Kit Bond Citizen Leadership Award during an event on Sept. 7 in Kansas City, Mo. Recipients are regional or statewide leaders who exemplify a commitment to making the State of Missouri stronger and developing a vibrant economy in the state. Barnes served as the mayor of Kansas City, Mo., from 1999-2007, and the initiatives she led during her two terms as mayor produced more than $6 billion in public and private investment in Kansas City's downtown area.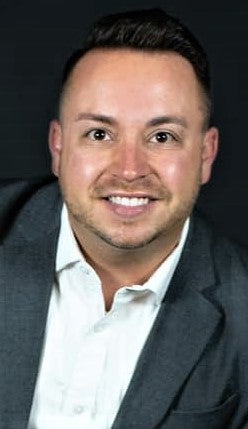 Bryce Reeves, a senior organizational communication major, is among the 28 honorees as part of the Big Brothers Big Sisters of Kansas City's Most Wanted Auction, which will be held on Saturday, Dec. 11. Annually, a class of charitable, passionate and hard-working professionals come together to raise money for BBBSKC. These individuals are movers and shakers who are making a big difference in their profession and in their community.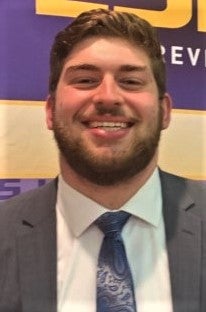 Adam Wilkins, junior nursing major, placed second at the Noel Memorial Tournament of Champions debate event at Louisiana State University, Shreveport, on Sept. 11, receiving a $1,500 scholarship. The topic of the debate was "(President Joe) Biden's Trade Policy Does More Harm to Our Energy Security."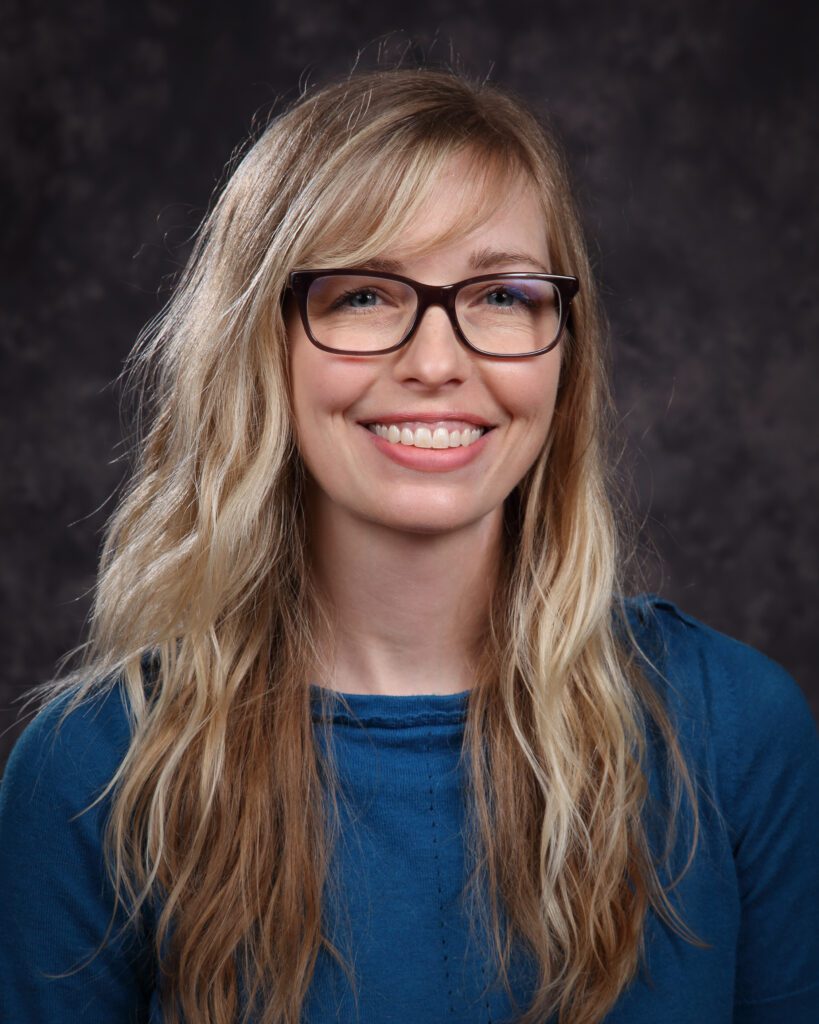 Brandi Handley, lecturer of English, authored a creative nonfiction story titled "Adult Education" that was published in the September edition of Post Road magazine.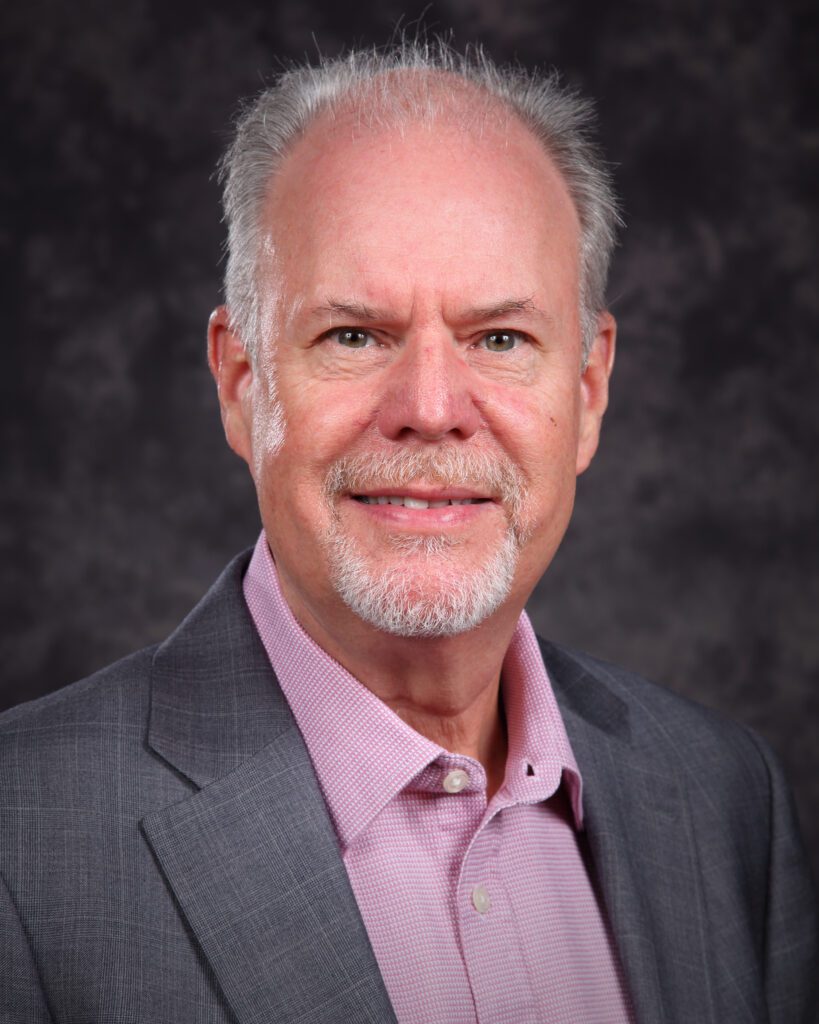 Roger Dusing, Ph.D., chief human resources officer, presented a virtual session on "Managing the Remote Worker" for the Missouri College and University Professional Association – Human Resources Conference on Sept. 15. The session explored the changes that caused higher education to "discover" remote work along with the risks and benefits of both remote and face-to-face work. He also provided 10 tips to help remote workers be as successful as face-to-face workers.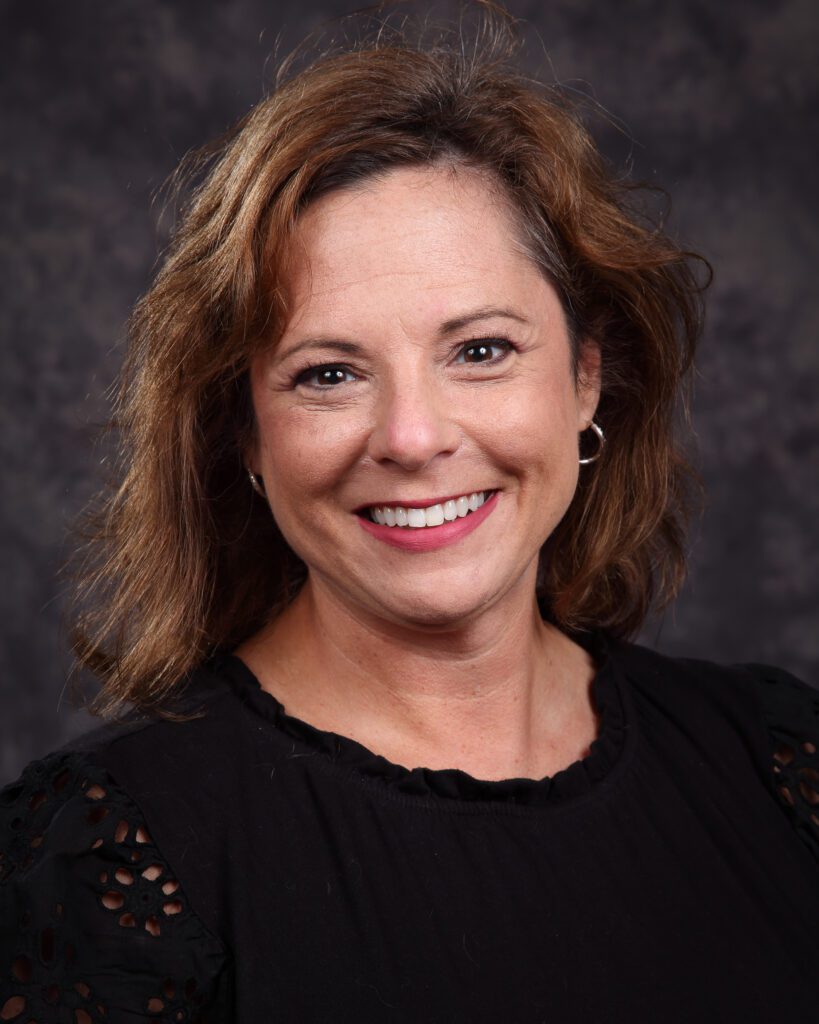 Aimee Patton, director of marketing, was a panelist on the discussion "Lessons Learned from the COVID-19 Pandemic" for the WP Campus 2020 Online Conference on Sept. 22. The session looked a communicating in a crisis, going online, shifting success and finding focus.
Park in the News
Maria Ioudenitch, a former student in Park University's Youth Conservatory for Music and daughter of Stanislav Ioudenitch, associate professor of music/piano and artistic director of the International Center for Music, won first prize at the 2021 Tibor Varga International Violin Competition in Sion, Switzerland, in early September. She received 20000 Swiss Francs (approximately $21,800) as the winner.
JT Daniels, '11, is one of 19 Kansas City-area artists who have been selected to create artwork within the new terminal being built at Kansas City International Airport. Daniels recently completed an art project located in Park University's Parkville Campus Academic Underground across from the mailroom.
Matt Harris, Ph.D., assistant professor of political science, was interviewed for a story that aired on KSHB-TV in Kansas City on Sept. 7 related to the differences in the U.S. response to 9/11 and the current coronavirus pandemic.
Harris was also interviewed for a story that aired on WDAF-TV in Kansas City on Sept. 10 related to the announcement by President Joe Biden of a nationwide vaccine mandate for businesses with more than 100 employees.
A former Park University Kansas City-area student identified as "Samad" was the focus of an editorial that appeared in The Kansas City Star on Sept. 8. Samad is hoping that his family will be able to escape his home country of Afghanistan.
Gary Kerr, senior director of military and veteran affairs, was the focus of a story that aired on KSHB-TV on Sept. 9. Kerr shared his experiences serving in Afghanistan and shared his thoughts on the developments in Afghanistan in August and early September.
Stories related to a study led by Abhijit Mazumdar, Ph.D., assistant professor of communication arts, appeared on various news websites in India on Sept. 10. The study looked at how Twitter was used by Narendra Modi and Rahul Gandhi during the 74-day campaign in the 2019 Lok Sabha (the lower house of India's bicameral Parliament) elections.
Jayme Uden, Ed.D., associate vice president and dean of students, Allison Anderson, senior business administration/international business and marketing major, and Kai Yim, junior nursing major, were interviewed for a story that aired on WDAF-TV in Kansas City on Aug. 14. The story focused on Park University's Pirate Pantry and food insecurity among college students.
A 50-minute interview that originally aired on DannyClinkscale.com on Aug. 11 featuring Kenny Broberg, graduate student in the Park University International Center for Music and recent winner of the American Pianists Awards, and Stanislav Ioudenitch, associate professor of music/piano and artistic director of the ICM, re-aired on Sept. 15, the day following the "Kansas City Celebrates Kenny" concert.
Greg Plumb, J.D., professor of criminal justice administration, provided comments for a story that aired on WDAF-TV in Kansas City on Sept. 16 related to how the legal system worked for a suspect who killed an Independence, Mo., police officer on Sept. 15.
Tephanie Hopper, '03, MBA '21, appeared on the radio program "Get Down to Business with Shalom Klein" for a 10-minute interview which aired on Sept. 19 on WIND-AM in Chicago. Hopper is the founder and host of "Talking Nonprofits with Tephanie: Connecting Nonprofits to the Community."
Edna Martinson, '12, and recipient of the 2021 Park University Alumni Association's Park Promising Young Professional Award (see story above), was selected by a Google for Startups program focused on high potential ventures from Black entrepreneurs to receive $100,000 in funding. The Black Founders Fund will also provide Boddle, the company that Martinson co-founded with her husband, with up to $120,000 in donated search ads from Google and up to $100,000 in Google Cloud credits. A story about Martinson and the funding appeared on the Startland News website on Sept. 22.
Jacqueline Clark, MPA '00, was featured on the Public Relations Society of America's website on Sept. 23. Clark, who oversees government relations and public affairs for the western U.S. region at LafargeHolcim, is a nominee for the 2022 PRSA Board of Directors.
Park University was well-represented on the Ingram's 250, a list of the most powerful business leaders in Greater Kansas City, according to Ingram's, a Kansas City business magazine, in its September issue. Among those selected were: Matt Malott, '01, president and chief executive officer at Multivac U.S.; Jeanette Prenger, '09, founder and chair/CEO/president of ECCO Select, and immediate past chair of Park's Board of Trustees; Brad Skinner, '99, president and CEO of Milbank Manufacturing; and Rick Smith, '97, Kansas City, Mo., chief of police.
Park University's esports program was featured in the September edition of GROW KC (page 31), a monthly publication of the Greater Kansas City Chamber of Commerce. The Member Spotlight article includes comments by Ashley Jones, former esports head coach.
Park University also received the following rankings in recent weeks:
          •  U.S. News & World Report announced its 2022 Best Colleges lists on Sept. 13. Park was ranked No. 119-157 in the "Best Regional Universities – Midwest" category, No. 6 (tie) in the "Campus Ethnic Diversity – Midwest" list and No. 25 (tie) in the "Least Debt – Regional Universities: Midwest" list.
          •  The University was recognized by Excelencia in Education as an Emerging Hispanic-Serving Institution with an undergraduate full-time equivalent Hispanic enrollment between 15 and 24 percent. Based on 2019-20 enrollment numbers, Park had a 23 percent Hispanic enrollment.
Upcoming Events
(All events are Central time)
     •  Through November 19 — Art Exhibit: "Born of Fire" (Italian Art Glass) by Allesandro and Roberto Moretti, a Collection from Tom Johnson, Campanella Gallery (Norrington Center)
     •  October 6 — Greater Kansas City Peacebuilding Conference (Event 2), Mará Rose Williams, "Media as a Tool to Heal Polarized Societies," Noon, Park Distance Learning Conference Center
     •  October 8-10 — River Fest Swing Speech and Debate Tournament, Parkville Campus
     •  October 9 — International Center for Music Event: ICM Students and Owen/Cox Dance Group Collaboration, 7:30 p.m., Johnson County (Kan.) Community College
     •  October 10 — International Center for Music Event: ICM Students and Owen/Cox Dance Group Collaboration, 2 p.m., Johnson County (Kan.) Community College
     •  October 10 — Fall I Term Ends
     •  October 11-17 — Fall Recess
     •  October 18 — Fall II Term Begins
     •  October 27 — Greater Kansas City Peacebuilding Conference (Event 3), Rev. Donna Simon, "Healing Polarized Societies Through Equitable Pay," 6 p.m., St. Mark Hope and Peace Lutheran Church, Kansas City, Mo.
     •  October 29 — Kansas City Chapter of the Institute of Management Accountants Continuing Professional Education Annual Conference, Robert W. Plaster Free Enterprise Center, Parkville Campus
     •  November 5 — Veterans Day Lecture Series Event, "The Legacy of Col. Charles Young," 7 p.m., National World War I Museum and Memorial, Kansas City, Mo.
     •  November 11 — Veterans Day Holiday (all University offices closed; Parkville and Gilbert daytime classes cancelled; Fall II classes held as scheduled)
     •  November 12 — Board of Trustees Meeting, Parkville Campus / Virtual
     •  November 13 — Columbus (Ohio) Campus / Wright-Patterson Air Force Base (Ohio) Campus Commencement, 9 a.m., Ohio History Connection, Columbus
     •  November 19 — International Festival, 5 p.m., Park Avenue (Parkville Campus Academic Underground)
     •  November 25-26 — Thanksgiving Holiday (all University offices closed; Parkville and Gilbert daytime classes cancelled; Fall II classes held as scheduled)
To view a comprehensive schedule for all events, including athletics and student life, visit park.edu/calendars/park-events-calendar.