The Crow's Nest — April 2, 2021
Board of Trustees Vice Chair to Present Keynote Address for All-University Commencement
Vince Clark, vice chair of Park University's Board of Trustees, will present the keynote address as part of the All-University Commencement ceremony to be held virtually on Saturday, May 8, starting at noon (Central time). Clark, who will ascend to the role of board chair in July, is the vice president of business development and chief corporate affairs officer at Creative Planning LLC, an independent financial advisory firm in Overland Park, Kan.
Prior to joining Creative Planning in 2015, Clark held several executive and senior management positions in domestic and international finance at multinational banks. He also served as corporate treasurer at H&R Block, Kansas City, Mo., and as an entrepreneur of a capital markets boutique advisory firm. He is also a past chair of the University's Civic Advisory Council. He is a board member of Children's Mercy Hospital, Kansas City, Mo., where he chairs the finance committee and serves as treasurer, and a board member of the Kansas City Ballet. A resident of Kansas City, Mo., Clark earned a master's degree from the University of Minnesota, Twin Cities, and a bachelor's degree from the College of Charleston (S.C).
Park University Selected for FAA Training Program
The Federal Aviation Administration has selected Park University to be a member institution of its Unmanned Aircraft Systems – Collegiate Training Initiative. Park University is the first college/university in the State of Missouri to be a part of this program. The FAA's UAS–CTI program recognizes institutions that prepare students for careers in unmanned aircraft systems, commonly referred to as drones. In order to qualify for the initiative, colleges/universities must offer a bachelor's degree or associate degree in UAS or a degree with a minor, concentration or certificate in UAS. Schools must provide curriculum covering various aspects of UAS training, including hands-on flight practice, maintenance, uses, applications, privacy concerns, safety and federal policies.
Park University offers an undergraduate certificate in Unmanned Aerial System Drone Application. The 12-credit hour program prepares students to become FAA-certified small UAS remote drone pilots who are trained to conduct safe, legal and effective aerial flight operations. The three core courses (and one elective course) supporting this certificate are designed to instruct remote drone pilots in how to fly mission-driven and incident-free sorties, and effectively capture/record and post-process aerial imagery. Read more about the UAS-CTI program at park.edu/news/faa-drone-program.
Kerr Appointed Senior Director of Military and Veteran Affairs
Park University has appointed Gary Kerr as senior director of military and veteran affairs. Kerr began his role on March 15. As senior director of military and veteran affairs, Kerr will develop and manage strategic partnerships and recruitment activities for the University with a military, veteran and dependent focus. The result will be a network of partners in the military community to advance Park's reputation, presence and enrollment. In addition, Kerr will oversee the Park Global Warrior Center.
A 23-year U.S. Army veteran who recently retired as a lieutenant colonel, Kerr most recently served the past four years as department chair and professor in the Department of Military Science and Leadership at the University of Missouri, Columbia. Read more about Kerr at park.edu/news/gary-kerr.
Parkville Campus Athletics, ICM Update Spectator Policies
Park University has updated its spectator policy for Parkville Campus home athletic events and International Center for Music concerts for the remainder of the Spring 2021 semester. For athletics events, Park University students with student ID will be admitted to attend Pirates home events at Breckon Sports Center, Comfort Field, Julian Field and the Park Softball Complex, and two family members of each Park student-athlete will be allowed admission on their respective game days. No visiting team spectators will be allowed. For ICM events, Park students, faculty and staff with their Park ID will be admitted on a first come, first served basis.
In addition, all spectators are required to fill out an RSVP form no later than 24 hours prior to the event they would like to attend; masks must be worn at all times; temperature checks are required before entering any facility; and no concessions will be available (outside food or drink is not allowed). Facilities will be capped at 25 percent capacity for spectators to allow for social distancing guidelines. Both Park Athletics and the ICM will continue to provide live video streams of Parkville Campus events. Visit parkathletics.com/index and icm.park.edu for details.
Mathematics Lecture on "Wandering Through the Trees" Set for April 8
Park University's fourth annual J. Malcolm Good Mathematics Lecture will feature a virtual presentation by Nathan Albin, Ph.D., associate professor in the Department of Mathematics at Kansas State University, on Thursday, April 8, starting at 3:30 p.m. (Central time).
According to Albin, the event's title "Wandering Through the Trees," is about spanning trees and random walks as fascinating mathematical objects with a diverse set of applications. Spanning trees arise in the contexts of route planning, image processing, communications network broadcasting and power system optimization. Random walks, on the other hand, have applications in physics, mathematical finance and, famously, as the foundation of Google's PageRank algorithm. The talk will provide an introduction to both concepts, give some insight into their importance in applications and provide a survey of some of the amazing connections between spanning trees and random walks. In particular, two famous algorithms for generating spanning trees by wandering aimlessly through a graph will be discussed.
University Offering Free Course for Parents of K-12 Students
Since last spring, the coronavirus pandemic has been challenging, not only for students, but for parents as well as their children have had make the transition to virtual learning. Park University's School of Education and the Department of Professional Education and Workforce Development are offering a free resource for those with k-12 learners in their homes.
"Sharing the Classroom the Parents, Students and the Community" is a massive open online course created by Suzanne Tiemann, Ph.D., assistant professor of education. The course includes resources covering "brain breaks," online learning tips and even mathematics resources for all ages/parents. To enroll in the course, visit https://canvas.instructure.com/enroll/YP47KL.
Park Commemorates Women's History Month
Each Monday in March, Park University's Department of History, Political Science and Interdisciplinary Studies partnered with the Frances Fishburn Archives and Special Collections to pay tribute to significant women in Park's history. Learn about their inspirational stories in these videos narrated by women representing current Park faculty and staff:
     •  Margaret Best, Class of 1888 (narrated by Laure Christensen, chief of staff)
     •  Elizabeth McClure Campbell, professor of English (narrated by Stacey Kikendall, Ph.D., associate professor of English)
     •  Dr. Eleanor Chesnut, Class of 1888, the namesake of Chesnut Hall (narrated by Ashlyn Weber, associate director of the George S. Robb Centre for the Study of the Great War)
     •  Elsa Grueneberg, professor of English and Romantic languages (narrated by Debra Sheffer, Ph.D., professor of history)
     •  Mary Rebecca Harrison, Class of 1921, professor of education (narrated by Amy Wolf, Ph.D., associate professor of education)
Faculty, Staff, Student News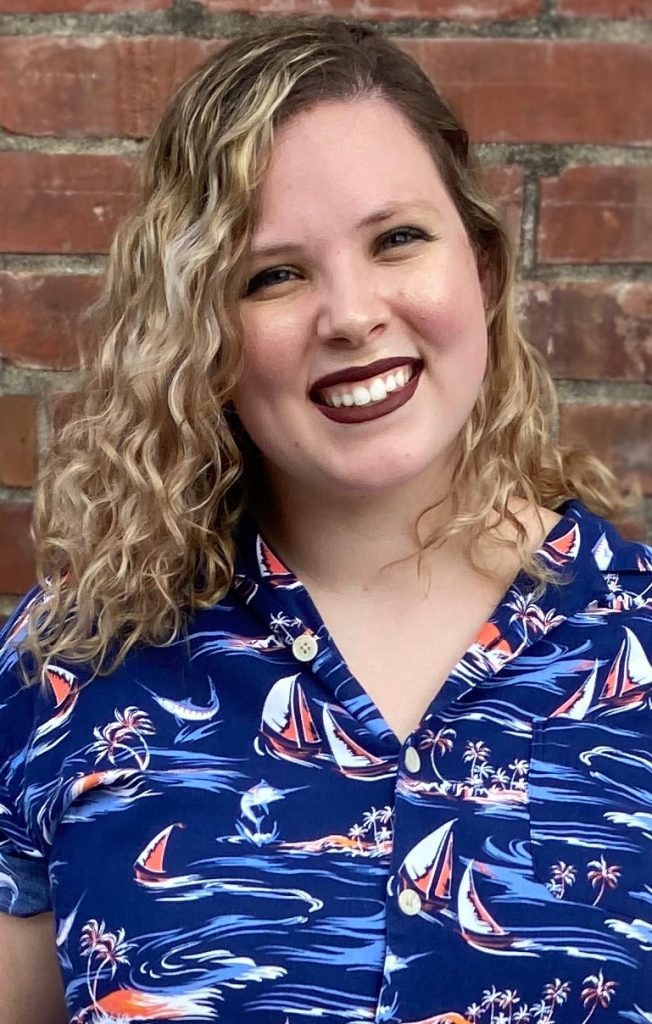 Kendall Stockard, senior social psychology major, was selected as the champion of the extemporaneous commentary category at the Pi Kappa Delta National Comprehensive Tournament held virtually in mid-March. The category, a persuasion works experimental event, was related to a speech that proposed a method for long term Social Security reform. Stockard also placed fifth in the interviewing category at the event.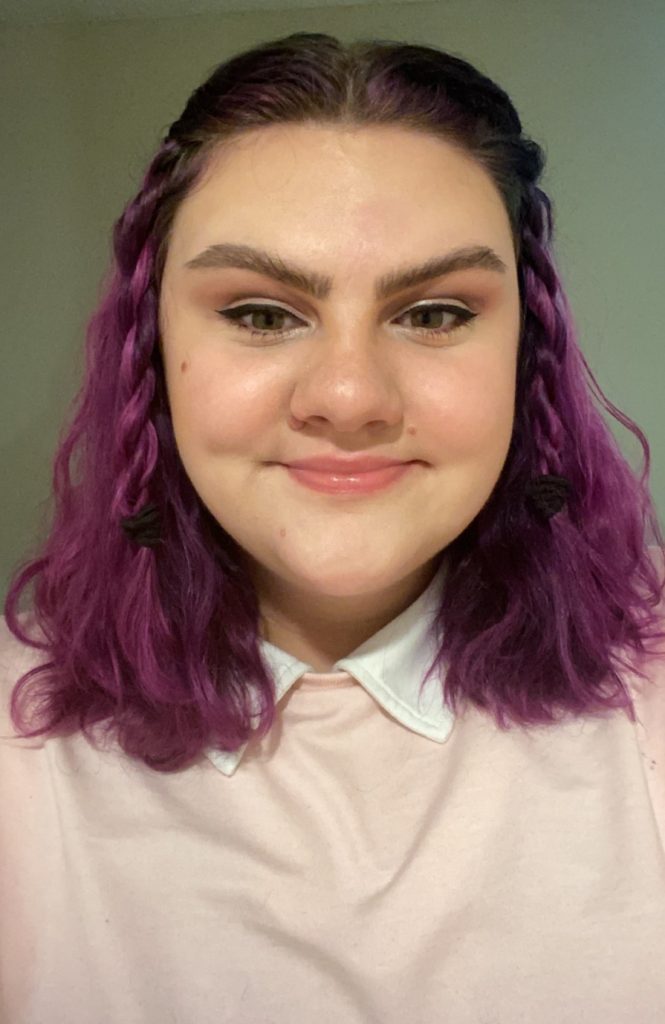 A paper authored by Camelin (Cochran) Sampson, senior organizational communication major, was honored with the Lambda Pi Eta Top Paper Award by the Central States Communication Association, in conjunction with the National Communication Association. The announcement was made during the CSCA's President's Undergraduate Honors Research Conference, held virtually March 26. Cochran presented the paper, "Public Apologies in the Age of Internet Influencers," during the conference.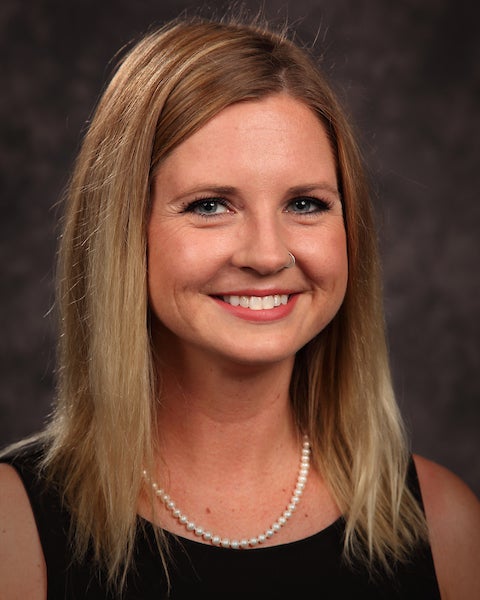 In addition, during the CSCA conference on March 25, Samantha Quinn, Ph.D., assistant professor of communication, co-presented the paper, "'It Allows Me to Be "Me"': Self-Presentation, Authenticity, and Affordances Among LGBTQ+ Social Media Users."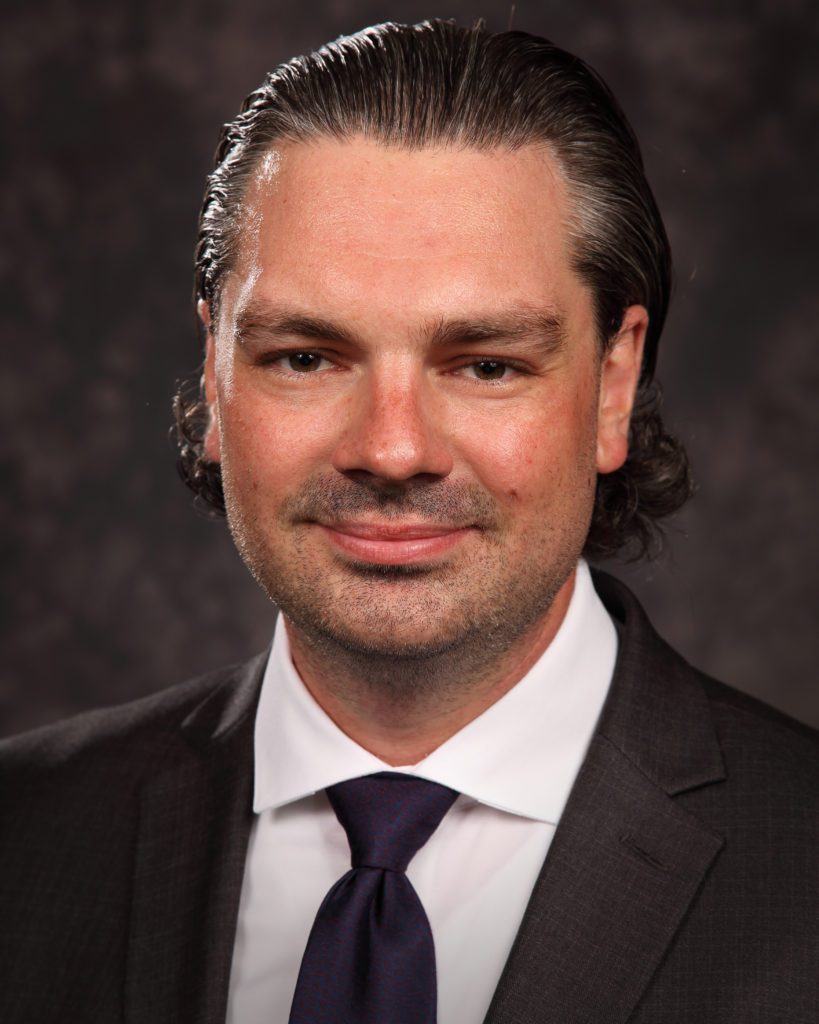 Jack MacLennan, Ph.D., assistant professor of political science, was the featured speaker for an International Relations Council News and Views program on March 11. MacLennan discussed current U.S./Canada relations, including the geopolitical position of Canada, its relationship with the U.S. and the predicament facing other middle powers in a changing geopolitical context.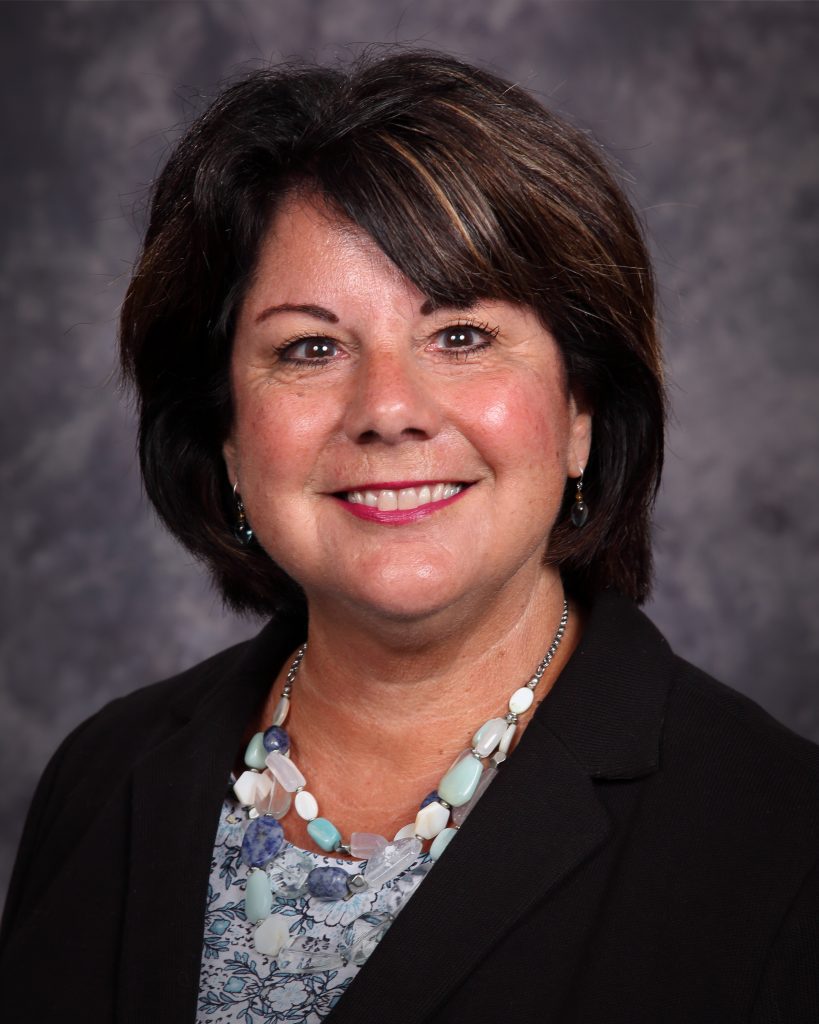 Lorraine Moore, development director, was recently appointed to the board of directors for the Great Plains SPCA (Society for the Prevention of Cruelty to Animals). The mission of the organization is to drive change in our community through innovative programs that promote adoption, outreach and a better life for pets and the people who love them.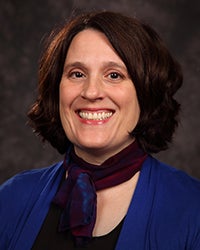 Andrea Lee, Ph.D., assistant professor of art and director of the Campanella Gallery, authored the recently published book, Tears of Transcendence. The book features more than 120 original works of art by Lee, spanning more than 30 years, as well as essays.
Park in the News
The Valor Medals Review being conducted by Park University's George S. Robb Centre for the Study of the Great War was included in an opinion column that appeared in the Dallas Morning News on March 1. The article, "Too Few Black Soldiers Receive the Medal of Honor," was authored by Edward Lengel, a member of the Robb Centre's Medal of Honor nomination committee.
Donovan Thompson, '07, was honored by the North Central Missouri College Foundation on March 13 as a member of its 2020 Distinguished Alumni Class. A story about Thompson appeared on KTTN-FM's (Trenton, Mo.) website on March 1.
Jayme Uden, Ed.D., associate vice president and dean of students, was interviewed for stories that aired on KMBC-TV and KCWE-TV in Kansas City on March 4. The stories were a look back at the decision to cancel a study abroad trip a year ago just as the coronavirus pandemic was starting in the U.S.
Karina Garcia, '19, and a current student in the Master of Business Administration program, was highlighted in the March/April edition of Texas Observer magazine as part of a "Portraits of the Pandemic" feature.
Matt Harris, Ph.D., assistant professor of political science, was interviewed for stories that aired on KMBZ-FM in Kansas City on March 9 related to the announcement that Missouri U.S. Senator Roy Blunt plans to retire at the end of his current term in January 2023.
Harris was also interviewed for stories that aired on KMBC-TV in Kansas City on March 10 and on KMBZ-FM on March 11 related to the U.S. House of Representatives passing a $1.9 trillion stimulus package.
In addition, Harris was interviewed for stories that aired on KMBZ-FM on March 31 related to Missouri lawmakers refusing to fund a voter-approved constitutional amendment to fund Medicaid.
Margarita Araiza, '18, and Olivia Rojas-Garcia, '20, were recognized by the Missouri Association of Colleges for Teacher Education as two of Missouri's Outstanding Beginning Teachers on March 9 during the organization's spring conference. Araiza is an 8th grade science teacher at Congress Middle School in the Park Hill School District, while Rojas-Garcia is a 7th grade science teacher at Maple Park Middle School in the North Kansas City School District.
Park University's International Center for Music was featured on KWJC-FM in Kansas City on March 13-14 with 60 minutes of performances by ICM students and interviews with Stanislav Ioudenitch, artistic director and associate professor of music/piano, and pianist Kenny Broberg, ICM graduate student.
Lt. Col. Sally Ann Falco, '06, was featured in a story that appeared on the Defense Visual Information Distribution Service website on March 17. Falco will soon retire after 34 years in the U.S. Marine Corps.
Park University's Parkville Campus was highlighted on the TravelAwaits website on March 24 related to a story that focused on spending a day exploring Parkville, Mo. The website is dedicated to travelers age 50 and older.
Marc King, '02, who was appointed president of Austin, Texas, based Keller Williams Realty Inc., in February, was featured in the Austin Business Journal on March 25.
Nikki Pauls DeSimone, visiting assistant professor of social work, was interviewed for a story that aired on WDAF-TV in Kansas City on March 27 that focused on a "Stop Asian Hate" rally. DeSimone's daughter, Yiyi, who was also interviewed, was adopted from China when she was 10.
Park University received the following recent rankings:
          •  U.S. News and World Report ranked Park in its 2022 best graduate school rankings released on March 30. The Hauptmann School of Public Affairs was ranked No. 193 (tie) among the best public affairs graduate programs and the Department of Social Work ranked No. 243 (tie) among best social work graduate programs.
          •  In the February 4 edition of Diverse: Issues in Higher Education, Park was ranked among the top 10 producers of minority bachelor's degrees in the following categories for 2020 — Total minority, Human Resources Management and Services, No. 6; African American, Human Resources Management and Services, No. 7; Hispanic, Human Resources Management and Services, No. 8.
          •  BachelorsDegreeCenter.org ranked Park No. 10 on its "25 Best Bachelor's in Multimedia Design for 2021" list.
          •  Study.com ranked Park No. 42 on its "Best Online Bachelor's in Sociology Programs" list.
Upcoming Events
(All events are Central time)
          •  Through April 23 — William Eickhorst Art Exhibit, Campanella Gallery (Norrington Center)
          •  April 8 — J. Malcolm Good Mathematics Lecture: "Wandering Through the Trees" by Dr. Nathan Albin, 3:30 p.m., Virtual
          •  April 14 — Dr. Doris A. Howell Leadership Awards, 5 p.m., Virtual
          •  April 19-20 — Student Research and Creative Arts Symposium, Virtual
          •  April 21 — Honors Convocation, 7 p.m., Virtual
          •  May 7 — Ellen Finley Earhart Department of Nursing Pinning Ceremony, Noon, Virtual
          •  May 7 — International Sash Ceremony, 5 p.m., Virtual
          •  May 8 — All-University Commencement Ceremony, Noon, Virtual
          •  May 9 — Spring Semester / Spring II Classes End
          •  May 10 — Maymester Begins
          •  May 23 — Maymester Ends
          •  May 31 — Memorial Day Holiday (all University offices closed)
To view a comprehensive schedule for all events, including athletics and student life, visit park.edu/calendars/park-events-calendar.