The Crow's Nest — August 5, 2022
Park University Announces Spring 2022 Graduates
Park University announces its Spring 2022 graduates. The list of graduates includes those from the University's flagship Parkville (Mo.) Campus as well as its 40 additional campuses across the country and online worldwide. The University had 963 students eligible to graduate — 214 students received a master's degree, specialist degree and/or graduate certificate, and 749 students received a bachelor's degree, associate degree and/or undergraduate certificate. The complete list can be found at park.edu/news/spring-2022-graduates.
Beach Appointed as Vice President of Finance and Administration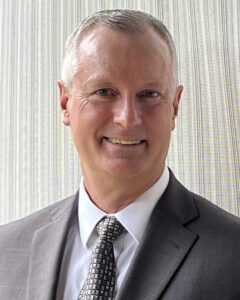 Michael Beach has been appointed to serve as vice president of finance and administration for Park University, effective July 18. In his role as VPFA, Beach will oversee the financial, accounting and administrative operations of the University, including strategic delivery. He will be responsible for all fiscal services, including financial systems, reporting and controls, as well as fiscal policies and regulations. In addition, Beach will be responsible for ensuring the University has requisite financial resources, including cash management and borrowing agreements. Furthermore, Beach will be responsible for oversight of the Office of Human Resources, Office of Information Technology Services and Office of Facilities.
Beach comes to Park University with more than 30 years of diverse financial and operational experience in a variety of industries. Before joining Park, he served as vice president of finance, chief financial officer and treasurer at Kansas City Kansas Community College since January 2018. Previously, Beach was assistant vice president for finance and treasurer at Southern Utah University for nearly seven years (March 2011 to January 2018). He also spent 17 years in public accounting/business advising and five years in manufacturing. Read more about Beach at park.edu/news/michael-beach.
Campanella Gallery to Host Unique "Vision Quest" Art Exhibit
Park University's Campanella Gallery will open its 2022-23 season with a unique art exhibit by a retired academic physician and fine artist whose work focuses on glaucoma, a group of eye diseases that can cause vision loss and blindness by damaging the optic nerve. The exhibit, "Vision Quest: A Journey of Seeing," will be on display Monday, Aug. 8, through Friday, Oct. 28, in the Campanella Gallery, located within Norrington Center on the University's flagship Parkville Campus. Admission to the Gallery is free. An artist reception will be held on Saturday, Aug. 20, from 1 to 4 p.m. in the Gallery.
Nancy Tilson-Mallett, M.D., who retired in 2019 from the University of Missouri-Kansas City's School of Medicine in 2019 and was board certified in internal medicine and hospice and palliative care, said that the exhibit is a journey of glaucoma, of which she was diagnosed with at the age of 45. "The technical images of my retina and optic nerve were fascinating to me," she said. "The artwork is my interpretation of these diagnostic studies." Read more about the exhibit at park.edu/news/vision-quest.
Parkville Campus Volleyball Programs Earn National Academic Awards
Park University's Parkville (Mo.) Campus women's volleyball and beach volleyball programs were recognized on July 18 by the American Volleyball Coaches Association with 2022 U.S. Marine Corps/AVCA Team Academic Awards. For women's volleyball, this is the sixth straight year and 11th time in program history that the team has captured the award, which honors teams that maintain a year-long grade point average of 3.3 or higher on a 4.0 scale. For beach volleyball, it is the first time Park's program has been honored. Park's beach volleyball team was also the only NAIA school to be named to the 2022 AVCA Honor Roll, which recognizes the top 20 percent of teams in each division. Mike Talamantes, director of volleyball and assistant director of athletics, leads both programs, as well as the Parkville men's volleyball team.
Gilbert Campus to Host Cal Pac Tournaments
Park University's Gilbert (Ariz.) Campus will be the host for the California Pacific Conference post-season tournaments for men's and women's basketball, and men's volleyball in 2023 at Park-Gilbert's new home, Bell Bank Park in Mesa, Ariz. Both basketball tournaments will run concurrently on Saturday, Feb. 25, and Monday-Tuesday, Feb. 27-28, while the men's volleyball tournament will be conducted Friday-Saturday, March 31-April 1. Read more.
Third-Party Comments Requested for Department of Nursing Programs Accreditation Review
Park University's Department of Nursing is preparing for an accreditation review of its pre-licensure Bachelor of Science in Nursing and registered nurse to BSN programs by the Commission on Collegiate Nursing Education, Monday-Wednesday, Nov. 14-16. During the CCNE's review of the program, the evaluation team will consider third-party comments related to the standards of accreditation. At no time during the review process are these comments shared with the program, the Accreditation Review Committee or the board.
CCNE requires that the University notifies constituents of the opportunity to submit written comments about the nursing program under review. All third-party comments must be submitted to CCNE and be written in English, consistent with CCNE's policy of Conduct of Business in English, and submitted by Monday, Oct. 24, to thirdpartycomments@ccneaccreditation.org.
President Emeritus Don Breckon Recognized by Parkville Rotary
Don Breckon, Ph.D., Park University president emeritus, was honored by the Parkville (Mo.) Rotary Club on July 15 with "Don Breckon Day." The event recognized Breckon's contributions to the Rotary Club and Park University, as well as to provide a send-off to Breckon and his wife, Sandy, who are moving to Minnesota to be closer to family.
Steve Youngblood, associate professor of communication arts, director of the Center for Global Peace Journalism and a fellow Rotarian, reviewed some of Breckon's accomplishments as president of Park (1987-2001), including the development of Breckon Sports Center, Comfort Field and additions/upgrades to Findlay-Wakefield Science Hall, all on the flagship Parkville Campus, as well as online degree programs. Youngblood also noted Breckon's many contributions to Rotary projects, including a Ugandan school lunch program, a project to provide personal protective equipment to Indian and Pakistani journalists during the pandemic and a just-concluded project to assist Ukrainian refugees living in Moldova. In addition, Mark Comfort, a former member of Park's Board of Trustees, provided a slideshow and comments. In the adjacent photo, the Breckons are shown with Kathy Leibrand, Parkville Rotary president, Comfort and Youngblood.
Faculty, Staff, Student News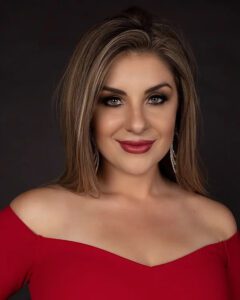 Staci Balcaen, adjunct instructor of communication arts, won the Mrs. Wyoming American Pageant title on June 25 in Casper, Wyo. She will now compete for the Mrs. American title, Thursday-Saturday, Aug. 18-20 in Las Vegas. A resident of Cheyenne, Wyo., with her husband and three children, Balcaen also teaches English to high school special education students. You can support Balcaen by voting for her through the Mrs. American website. If Balcaen receives enough votes, she will automatically advance to the top 15. Read Balcaen's profile.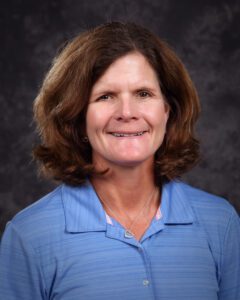 Martha Linscott, head coach of Park University's Parkville (Mo.) Campus men's and women's golf teams, has qualified for yet another U.S. Golf Association national championship. On July 18, Linscott placed second at the U.S. Senior Women's Open qualifying tournament at Walnut Creek Country Club in Mansfield, Texas, shooting a 7-over par 78. The result advances Linscott to play in the U.S. Senior Women's Open, Thursday, Aug. 25, through Sunday, Aug. 28, at NCR Country Club (South Course) in Kettering, Ohio. She is guaranteed two rounds, with the low 50 scorers and ties playing the final two rounds.
This is the second national USGA event that Linscott has qualified for this summer. This past week, Linscott played in the U.S. Senior Women's Amateur Championship at Anchorage (Alaska) Golf Course. Linscott, who was guaranteed two rounds of stroke-play, shot 15-over par to end in a tie for 43rd to make the cut for match play. In the first round, Linscott was eliminated from the tournament, losing 6 and 4. This wasn't Linscott's first trip to the USSWAC. Last year, at The Lakewood Club in Alabama, Linscott ended stroke play in a tie for 19th place before losing 3&2 in the opening round of match play.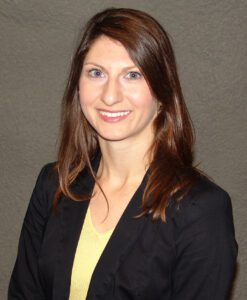 Janet Ostrander, senior director of campus center operations, was recently recognized by the U.S. Department of Defense's Employer Support of the Guard and Reserve with its Patriot Award as a patriotic employer. The award honors those who contribute to national security and protect liberty and freedom by supporting employee participation in America's National Guard and Reserve force. Ostrander was nominated for the award by Krystal Vezina, director of Park University's Hanscom Air Force Base (Mass.) Campus. In the nomination, Vezina said that Ostrander has been a supportive supervisor since Vezina started at Park in April 2021. Despite not having enough days of employment, Vezina noted that Ostrander allowed her to take time off soon after starting at Park to visit her husband before he was deployed overseas, as well as remembering details of his deployment.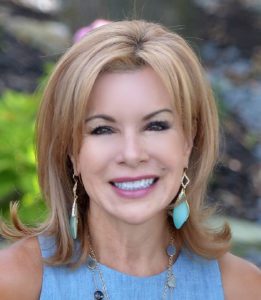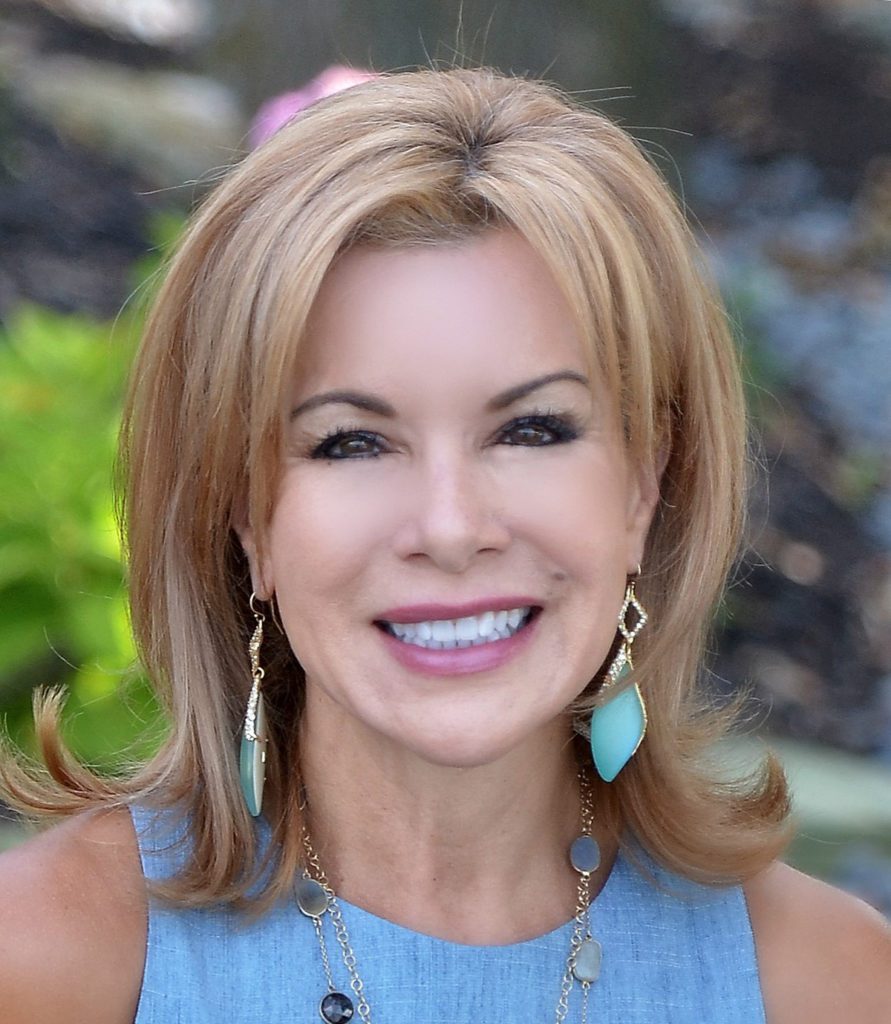 Jeanette Prenger, '09, a member of Park University's Board of Trustees and immediate past chair of the board, was recognized by the Missouri Chamber of Commerce and Industry with its Entrepreneurial Excellence Award as part of the organization's first Women in Leadership Awards event on July 28 in Columbia, Mo. Prenger is the founder and chief executive officer of ECCO Select, a technology and human enterprise consulting firm in Kansas City, Mo.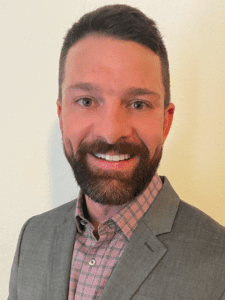 Zach Zimny, senior biology major, was awarded a $2,500 scholarship from Alpha Sigma Lambda, a national honor society for adult learners. Zimny, who works as a business consultant, is the Pre-Health Club president. Patrick Gallegos, regional director, is Park's Alpha Sigma Lambda chapter (Pi Upsilon) counselor.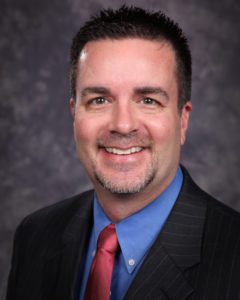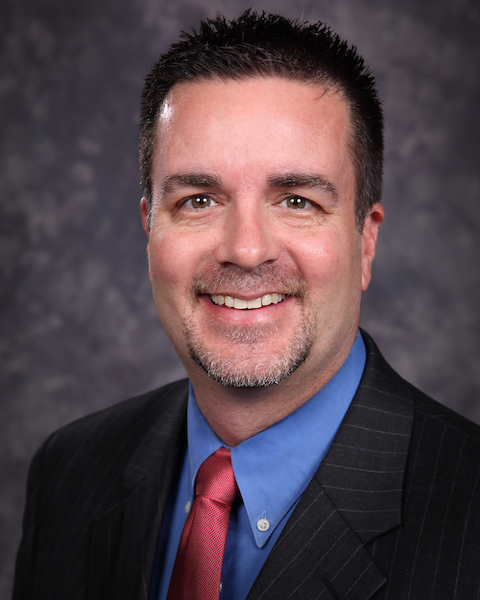 Brant Winn, Ph.D., assistant professor of education and director of field experience, co-authored the article "The Imagine Project: Using Expressive Writing to Help the Stress and Trauma of College Students." The article was published in the recent edition of Interdisciplinary Insights: The Journal of Saint Leo University's College of Education and Social Services. According to Winn, the Imagine Project is an expressive writing tool that helps students of all ages identify, understand and process life's unfortunate stress and trauma, and emerge into a hopeful future, building vulnerability, empathy and community in a classroom.

Park University's flagship Parkville (Mo.) Campus hosted its first We Do Math camp for high school girls this summer. Sam Chamberlin, Ph.D., associate professor of mathematics, and Jenny Whitley, Ph.D., lecturer of mathematics, were project directors, and students Bethany Harms, senior mathematics and secondary education/mathematics major, and Morgan Laughlin, '22, were camp mentors.
Park in the News
Stephenie Price, '11, who serves as the chief of police in Bluffton, S.C., was featured in a story that appeared in South magazine, a lifestyle publication for the coastal southeast U.S. The article, "Power of Women: It's (Wo)man's world," highlighted women who work in careers that are traditionally dominated by men.
The Parkville (Mo.) Commercial Underground, located on Park University's flagship Parkville Campus, was highlighted in a story that appeared on the KCUR-FM (in Kansas City) website on July 2.
A feature story on David Radzynski, who earned a graduate certificate in music performance/violin in 2014 from Park University's International Center for Music, appeared in The Kansas City Star on July 3. The article included comments from Radzynski's mentor, Ben Sayevich, Park ICM professor of music/violin. Radzynski was appointed concertmaster of the Cleveland Orchestra in May.
Stories focused on Rob Duggan, MPA '21, starting his role as chief of the Gilbert (Ariz.) Fire and Rescue Department, appeared in the Gilbert Sun News and East Valley (Ariz.) Tribune on July 5.
John Hamilton, Ph.D., professor emeritus of criminal justice administration, was interviewed for a story that appeared on KSHB-TV in Kansas City on July 5 related to Kansas City area police departments evaluating security improvements following recent mass shootings around the country.
Betty Johnson, a senior business administration/management major, her daughter and granddaughter, were all featured in a story that aired on KSHB-TV in Kansas City on July 10. The family was among the 300 recipients recognized for their academic achievements through the KC Scholars program.
Ilya Shmukler, Park University International Center for Music graduate student, was interviewed for a recorded segment (including taped performances) that aired on Kansas Public Radio stations throughout the state on July 15.
A special broadcast of the Park University International Center for Music's Stanislav and Friends concert in March aired on KWJC-FM (Classical KC) in Kansas City on July 16-17.
Sophia Gunther, '21, is appearing on this season's "Shark Attack Files" which airs on National Geographic (and streams on Disney+). According to a Facebook post, Gunther started interning at the Shark Lab in Bimini, Bahamas, in October 2021 as a fun gap year experience to study her favorite animal. She is now a full-time crew member.
Kathy Howe, Ph.D., assistant professor of literacy education and director of the Watson Literacy Center, was interviewed for a story that aired on July 23 on KSHB-TV in Kansas City. The story, a part of a series of stories in conjunction with Buck O'Neil's induction into the Baseball Hall of Fame, was related to a book, The Greatest Thing: A Story About Buck O'Neil, published last September that came about as part of Park University's Nonfiction Writers Intensive workshop in spring 2019 that Howe organized. Bob Kendrick, '85, president of the Negro Leagues Baseball Museum, was also interviewed for the story.
Matt Harris, Ph.D., assistant professor of political science, was interviewed for stories that aired on KMBZ-FM in Kansas City on July 26 related to some voters in Johnson County, Kan., wanting to recall the county sheriff for promoting theories of voter fraud.
Harris was also interviewed for a story that aired on KSHB-TV in Kansas City on July 29 related to the primary election for the U.S. Senate seat in Missouri.
A story on Donovan Williams, '08, being appointed as a men's basketball assistant coach at Presbyterian College in South Carolina, appeared on the Lauren County Sports website on July 25.
A story on Brittanie Propes, '13, being hired as the first-ever director of parks and recreation for the City of Parkville, Mo., appeared in the Platte County (Mo.) Citizen on July 27.
Jeff Fore, Gilbert (Ariz.) Campus director of athletics and women's basketball head coach, appeared on the Great West College Hockey podcast on July 27 to discuss Park-Gilbert athletics and the program exploring adding men's ice hockey, with the hope of starting in the 2023-24 academic year.
Jack MacLennan, Ph.D., assistant professor of political science, was interviewed for a story that aired on KCUR-FM in Kansas City on July 29 related to people who use and embrace manual/analog typewriters.
Upcoming Events
(All events are Central time and on the flagship Parkville [Mo.] Campus unless noted)
          •  August 4 — Laughlin Air Force Base (Texas) Campus Commencement, 1 p.m., Anderson Hall, Laughlin AFB
          •  August 5 — Austin (Texas) Campus Commencement, 7 p.m., Great Hills Baptist Church, Austin
          •  August 6 — Goodfellow Air Force Base (Texas) Campus / Lackland Air Force Base (Texas) Campus / Randolph Air Force Base (Texas) Campus Commencement, 2 p.m., St. George Maronite Center's Phoenician Ballroom, San Antonio, Texas
          •  August 8-October 28 — Art Exhibit, "Vision Quest: A Journey of Seeing," Campanella Gallery (Norrington Center) (Reception: August 20, 1-4 p.m.)
          •  August 9-10 — Fall Faculty Conference, Virtual
          •  August 12 — Residence Halls Open for Fall Semester, Parkville Campus
          •  August 13 — El Paso (Texas) Campus / Fort Bliss (Texas) Campus / Holloman Air Force Base (N.M.) Campus Commencement, 2 p.m., El Paso Convention and Performing Art Center
          •  August 15 — Fall Semester / Fall I Term Begins
          •  August 19 — Opening Convocation, Noon, Graham Tyler Memorial Chapel and Virtual
          •  August 19 — Moody Air Force Base (Ga.) Campus Commencement, 1 p.m., Hoffman Auditorium, Moody AFB
          •  August 26 — Board of Trustees Meeting, Parkville Campus
          •  August 26 — Department of Nursing White Coat Ceremony, 5:30 p.m., Graham Tyler Memorial Chapel
          •  September 5 — Labor Day Holiday (all University offices closed nationwide; Parkville Campus and Gilbert Campus daytime classes cancelled; Fall I classes held as scheduled)
          •  September 9 — 9/11 Wreath Laying Event, 10 a.m., Parkville Campus Main Entrance Flagpole
          •  September 10 — Davis-Monthan Air Force Base (Ariz.) Campus Commencement, TBA, Sea of Glass Center for the Arts, Tucson, Ariz.
          •  September 14 — Dr. Jerzy Hauptmann Distinguished Guest Lecture: Dr. David Kang, 4 p.m., David Theater (Alumni Hall) and Virtual
          •  September 16 — Faculty/Staff Town Hall, 2-3 p.m., TBA
          •  September 19 — International Talk Like a Pirate Day
          •  September 22 — Constitution Day Lecture: Lorraine Bannai, 3 p.m., Alumni Hall (David Theater)
          •  September 27-29 — Park United Leadership Conference, Parkville Campus
          •  September 29-October 1 — Homecoming Weekend 2022, Parkville Campus
          •  September 29 — Paul H. Gault Service Award Ceremony, 1 p.m., David Theater (Alumni Hall)
          •  September 30 — Park University Alumni Association Award / Athletics Wall of Honor Awards, 3 p.m., Graham Tyler Memorial Chapel
To view a comprehensive schedule for all events, including athletics and student life, visit park.edu/calendars/park-events-calendar.