The Crow's Nest — May 5, 2022
Park University Presidential Inauguration
Park University President Shane Smeed was inaugurated on April 22 in Graham Tyler Memorial Chapel on the University's flagship Parkville (Mo.) Campus. If you were unable to attend the ceremony in person or missed the live stream of the event, you can watch a recording of the event at parkumedia.com/parkumedia/?B=377416.
Academic, Leadership Achievements Recognized as Part of Honors Convocation and Howell Awards
Park University students, faculty and staff were recognized for their exceptional scholarly efforts from the 2021-22 academic year as part of the University's annual Honors Convocation held on April 20 on the flagship Parkville (Mo.) Campus. The University acknowledged outstanding students, faculty and staff with a variety of special awards, in addition to a number of departmental academic honors.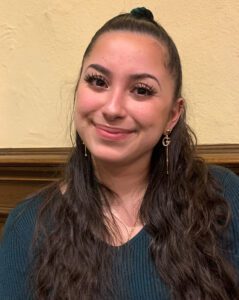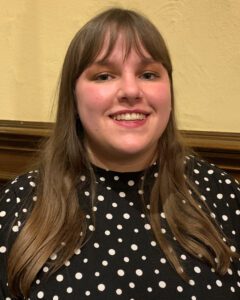 The most prestigious honor bestowed on any student at Park University — the Outstanding Parkite Award — went to seniors Sophie Roper (left) and Bayan Salam (right). The Outstanding Parkite Award is given to two students on the University's Parkville Campus who best exemplify the ideals of the University in their character, conduct, scholarship and student activity participation. Read more about all the awards presented during the Honors Convocation at park.edu/news/honors-convocation-2022.
In celebration of the leadership achievements of Park University students, faculty and staff during the 2021-22 academic year, the Office of Student Life and the Park Student Government Association announced recipients of honors as part of the 27th annual Dr. Doris A. Howell Leadership Awards. The awards program, held on April 13 on the Parkville Campus, is named for Howell, a 1944 Park graduate who was an internationally renowned leader in pediatrics and hospice care before passing away in November 2018. Read about the awards presented at park.edu/news/howell-awards-2022.
ICM Piano Student Selected to Compete in Prestigious Cliburn Competition
Park University International Center for Music graduate student Ilya Shmukler is one of 30 competitors who have been selected to participate in the 16th Van Cliburn International Piano Competition, which begins Thursday, June 2, in Fort Worth, Texas. Considered one of the renowned international music contests, the event includes the world's top 18- to 30-year-old pianists competing for cash prizes, comprehensive career management, artistic support and bolstered publicity efforts for three years. Shmukler competed in the 15th Cliburn event in 2017, advancing to the quarterfinal round (the same year that fellow Park ICM graduate student Kenny Broberg won the silver medal), prior to becoming a student at Park in 2019. Shmukler's instructor, Park ICM artistic director and founder Stanislav Ioudenitch, was the co-gold medalist of the 11th Van Cliburn International Piano Competition in 2001. Read more at park.edu/news/ilya-shmukler-cliburn.
In advance of the Cliburn event, Shmukler will perform a recital concert on Saturday, May 7, starting at 7:30 p.m. in Graham Tyler Memorial Chapel on the University's flagship Parkville (Mo.) Campus. Admission to the concert is free.
Park University's Kansas City Area Commencement Set for May 7
Josh Rowland, Ph.D., J.D., chief executive officer and vice chairman of Lead Bank, will present the keynote address during Park University's Kansas City Area Commencement on Saturday, May 7. The ceremony will be held at the Community of Christ Auditorium in Independence, Mo., starting at 10 a.m. The event will include 469 Park University students eligible to graduate and participate in the ceremony — 138 students are set to receive a master's degree and/or graduate certificate, and 331 students are scheduled to receive a bachelor's degree, associate degree and/or undergraduate certificate. Read more at park.edu/news/may-2022-kca-commencement.
University Receives Grants Related to 80th Anniversary of Admitting Nisei Students
Park University has received a pair of grants totaling more than $53,000 in support of the 80th anniversary of Park admitting Nisei (second generation Japanese American) students in 1942. Park received a $46,400 grant from the Institute of Museum and Library Services under provisions of the Library Services and Technology Act, and administered by the Missouri State Library, to digitize archival records of Nisei students from Park and other Missouri colleges that enrolled between 1942-45. Park's collection is comprised of more than 1,300 artifacts. In addition, Park received a $7,000 grant from the Missouri Humanities Council to support a Nisei-related exhibit and speaker on the University's flagship Parkville (Mo.) Campus this fall.
1923 Park Graduate Receives Honor from Republic of Korea
Easurk Emsen Charr, a 1923 Park University graduate, was posthumously awarded the National Medal, 5th Class of the Order of Merit for National Foundation, during a ceremony held on April 28 by the Consulate General of the Republic of Korea in Chicago. His daughter, Dr. Anna Charr-Kim, a 1952 Park graduate, accepted the award in recognition of his patriotism and support of the Korean provisional government in China during the occupation of Korea by Japan from 1919-48.
Charr (1895-1986) served in the U.S. as secretary of the Riverside District of Public Associations, as educational affairs manager and secretary of the Chicago District, and as judicial affairs manager for the San Francisco District. The University holds two copies of his autobiography, The Golden Mountain, 1895-1961, in the Frances Fishburn Archives and Special Collections, including a hand-signed original.
Park to Commemorate Founders' Day with Historical Presentation
Park University will commemorate the 147th anniversary of its establishment with a historical presentation on Thursday, May 12, starting at 3 p.m. (Central time) via Zoom. Erik Bergrud, chief strategic communications officer, will be the featured speaker. On May 12, 1875, classes began at Park on a day that has traditionally been referred to as Founders' Day. Learn how Park has evolved through the decades, discover which milestone anniversaries Park will celebrate in 2022 and 2023, and catch a glimpse at how the University will mark its sesquicentennial in 2025.
Seniors Exhibiting Art in Campanella Gallery
Park University senior art students are exhibiting various pieces of their work in an exhibit in the Campanella Gallery, located within Norrington Center on the University's flagship Parkville (Mo.) Campus. Through Tuesday, May 31, the following seniors, all fine art majors, are exhibiting: Tyson Johnson, Charlie Pierce, Rushine Raymond, Kierra Taylor and Kaylee Tolle. The Campanella Gallery is open during Norrington Center's regular business hours.
Faculty, Staff, Student News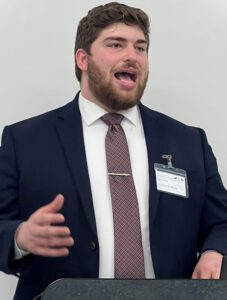 Adam Wilkins, senior nursing major, won the varsity division of the International Public Debate Association's national championship in Abilene, Texas, on April 11. Wilkins went 5-3 in the initial rounds of the tournament, earning the No. 23 seed on points. After receiving a first round bye, he cruised through the rounds of 64 and 32, sweeping the judges results (3-0). In the quarterfinals and semifinals, Wilkins won both rounds 2-1, before winning the championship with a 4-1 decision over Joseph Tyler of Idaho State University. He also received the No. 6 speaker award for the tournament.
Park University's student newspaper, The Stylus, was recognized with a number of honors during the Missouri College Media Association Conference on April 9 in St. Joseph, Mo. The newspaper, competing in Division 3 (small four-year schools), placed first in the sweepstakes competition in the division. Individually, Park student journalists came away with 19 individual awards, including seven first place finishes:
          •  Shelby Adkins: Column, "Virtual Graduation Disappointing Amid Lessening Restrictions"
          •  Nathan Dunn: Sports Writing, "Park Duo Aiming for Gold at Summer Olympics"
          •  Yi Li: Entertainment Review, "Pianist Stuns in Relevant and Meaningful Performance;" and News Photography, "ISI KC Hosts Welcome Picnic for International Students"
          •  Adkins, Natalya Nalivaiko and Victoria Olaleye: Editorial/Op-Ed Page, "Graduation and Masking Policy"
          •  Nalivaiko and MacKenzie Coder: Feature Page, "Through Faith and Soccer"
          •  Olaleye and Dayana Jules: Photo Page, "Park Community Participates in Vaccination Clinic"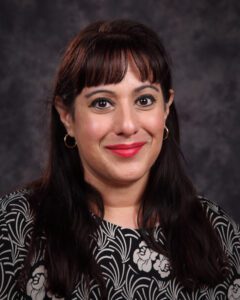 Jennine Wilson, assistant professor of nursing, was recognized by the Northland (Kansas City, Mo.) Regional Chamber of Commerce during its annual Excellence in Education banquet on April 26. Wilson received an Excellence in Higher Education award which celebrates outstanding faculty or staff who make a significant commitment to education.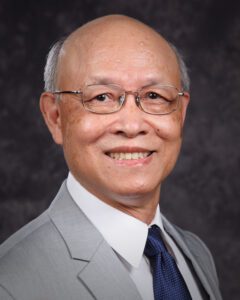 Robert Kao, Ph.D., associate professor of economics, presented a co-authored paper on "Benefits of Applying LG Tax Simplification Method for Federal Government, Businesses and Individuals" at the Academy of Business Economics / MBAA International annual conference in Chicago on March 24. The paper shows the benefits and costs estimations by the proposed LG tax simplification approach for the federal government's business and individual taxes. Kao also served as the chair of the business economics program for the conference.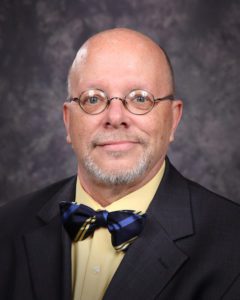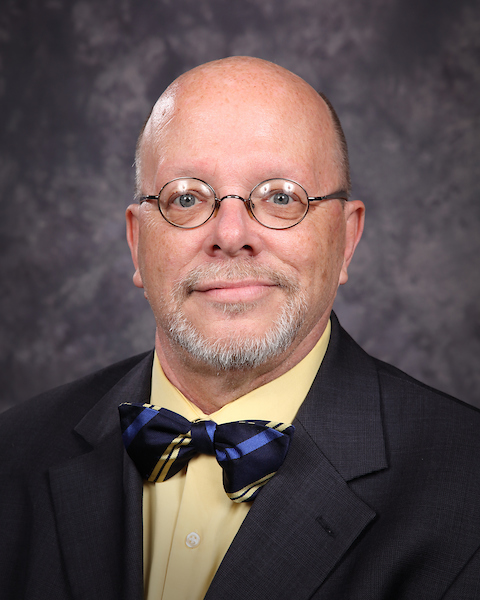 Tim Westcott, Ph.D., associate professor of history, director of the George S. Robb Centre for the Study of the Great War and associate university archivist, presented a talk on "A Stranger in My Own Land," for an event at the Topeka (Kan.) and Shawnee County Public Library on April 24. The discussion was related to Park University's Nisei (Japanese American) students in the 1940s.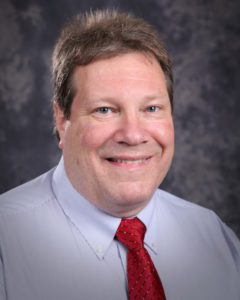 Henry Roehrich, Ph.D., associate professor of management and marketing, was appointed to another three-year term on the board for the Marketing Management Association of Educators. Roehrich has served on this board since 2016.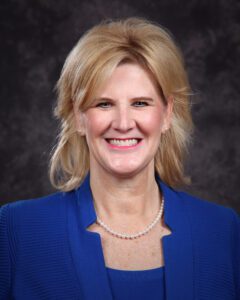 Kathy Howe, Ph.D., assistant professor of literacy education, co-presented a session titled "Reflecting on the Intersection of Bias and Research Design in Educational Technologies" at the Association for the Advancement of Computing in Education / Society for Information Technology and Teacher Education International Conference in San Diego, Calif., on April 12. An article of the same title was accepted for publication in the conference proceedings.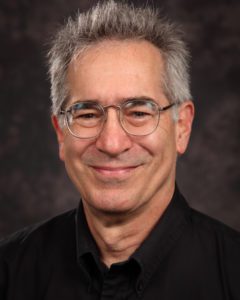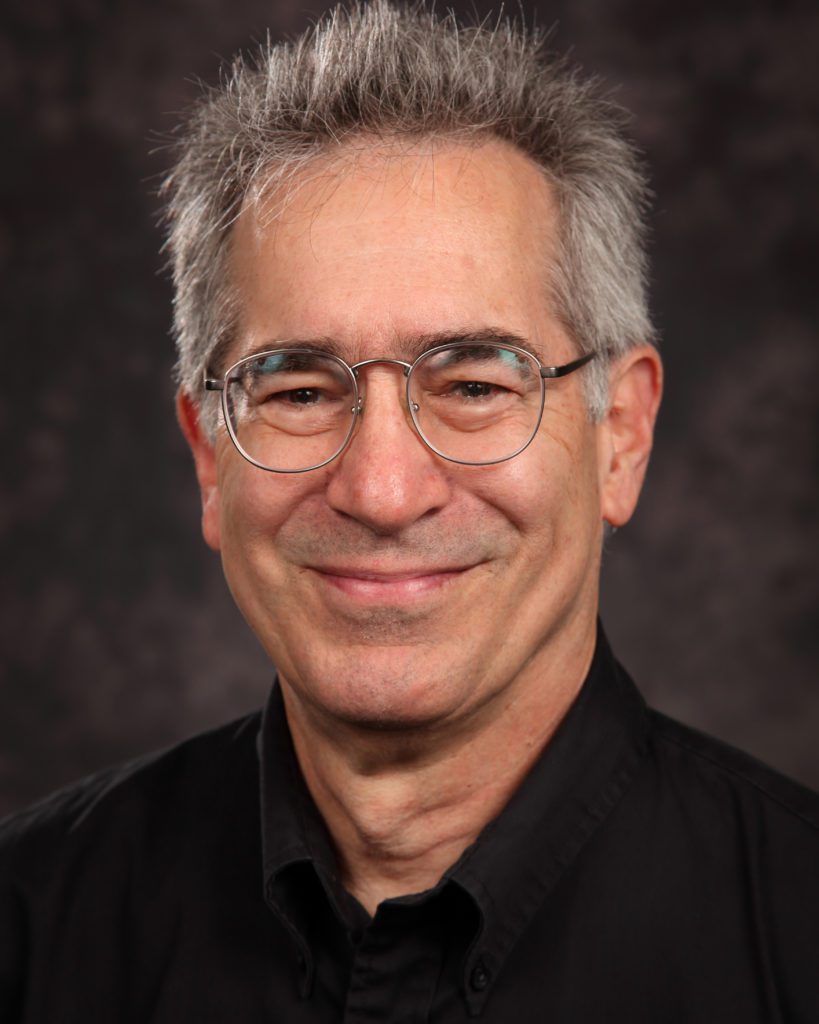 Brad Kleindl, Ph.D., professor of marketing, served as a team leader for a virtual Accreditation Council for Business Schools and Programs accreditation team for the School of Economics and Management at North China University of Technology in Beijing, April 18-20.
Park in the News
Park University's Valor Medals Review Project, being conducted by the George S. Robb Centre for the Study of the Great War, was featured as the cover story in the Des Moines (Iowa) Register on April 3. The cover story focused on one of the servicemen the Robb Centre is researching, U.S. Army 2nd Lt. Rufus Jackson, as well as Josh Weston, Robb Centre senior military analyst and senior European history major who is an Iowa native. In addition, a second page column provided an overview of the VMR and where readers could learn more. The newspaper also published a photo gallery related to the Robb Centre and VMR.
The Valor Medals Review Project was also the focus of a feature story that appeared in Florida Today on April 28. The article highlighted one of the servicemembers being reviewed as part of the VMR, Frederick Riefkohl, who was the first Puerto Rican to graduate from the U.S. Naval Academy.
Steve Youngblood, associate professor of communication arts and director of the Center for Global Peace Journalism, authored a guest commentary column titled "Kansas City, Here's How You Can Help Ukraine Now – And Build Lasting Future Peace" that appeared in The Kansas City Star on April 10.
Kevin Seeley, '95, was highlighted in a question-and-answer article that appeared on the FedHealthIT.com website on April 11. Seeley is the vice president of strategic programs on military health at General Dynamics Information Technology in Virginia.
Park University's logo was featured prominently on ESPN and ESPN2 during a number of "SportsCenter" broadcasts on April 12 and April 13 as part of its highlights of top 10 plays from April 12. A goal by Benji Monreal of the Kansas City Comets was selected as the No. 5 play of the day. Park University is a sponsor of the Comets and Erik Bergrud, chief strategic communications officer, serves as the color analyst for their broadcasts.
An article co-authored by Jack MacLennan, Ph.D., assistant professor of political science, on "Bosnia-Herzegovina Could be the Next Site of Russian-Fueled Conflict" appeared on TheConversation.com website on April 13.
Park University's Gilbert (Ariz.) Campus was highlighted in the Arizona Republic on April 15 related to the University's first-ever graduation ceremony for the campus. Sandra Abbey, senior director of academic affairs for the Gilbert Campus, provided comments for the story.
John Sedler, '78, was named the 2022 recipient of the Tom Colwell Lifetime Achievement Award during the Kansas City area's annual DiRenna Awards event on April 7 in Overland Park, Kan., which was broadcast on KSHB-TV on April 24.
An article titled "From Camps to College" that included mention of Park University's Nisei (Japanese American) students during World War I appeared on the Stones That Speak website on April 25.
Matt Harris, Ph.D., assistant professor of political science, was interviewed for stories that aired on KMBZ-FM in Kansas City on April 26 related to a Kansas district court judge ruling that the state's new congressional map is unconstitutional.
Carneysha Mendoza, '16, who received Park University's Marlowe Sherwood Memorial Service Award in 2021, was inducted into the Festus (Mo.) R-6 School District Hall of Fame on April 12, according to an article in the Jefferson County (Mo.) Leader. In February 2021, Mendoza, a U.S. Capitol Police captain, was the initial speaker at the U.S. Senate Rules and Administration Committee and the Homeland Security and Governmental Affairs Committee joint oversight hearing on security failures during the January 6 attack on the U.S. Capitol.
Makayla Artis, a freshman political science/American politics major and a member of the Parkville (Mo.) Campus women's basketball team, is one of nine team members of the Hopkinsville, Ky., Chick-fil-A to receive a $2,500 Chick-fil-A Remarkable Futures Scholarship, according to a story that appeared on the WKDZ-FM (Cadiz, Ky.) website on April 26.
Photos from Park University's Gilbert (Ariz.) Campus commencement ceremony were published in the Arizona Republic on April 30, as was a short video of keynote speaker Brigette Peterson, mayor of Gilbert, and the ceremony.
Upcoming Events
(All events are Central time)
          •  Through May 30 — Senior Art Students Exhibition, Campanella Gallery (Norrington Center) Reception: May 6, 2-4 p.m., Campanella Gallery
          •  May 5 — International Center for Music Concert: Sarah Nienhiser Undergraduate Violin Recital, 6 p.m., Graham Tyler Memorial Chapel
          •  May 6 — Ellen Finley Earhart Department of Nursing Pinning Ceremony, noon, Graham Tyler Memorial Chapel
          •  May 6 — Kansas City Area Graduates Final Walk, 2:45 p.m., Norrington Center Courtyard
          •  May 6 — International Sash Ceremony, 5 p.m., Graham Tyler Memorial Chapel
          •  May 6 — Graphic Design Senior Showcase, 5-9 p.m., Lifted Spirits Distillery, Kansas City, Mo.
          •  May 7 — Kansas City Area Commencement Ceremony, 10 a.m., Community of Christ Auditorium, Independence, Mo.
          •  May 7 — International Center for Music Concert: Ilya Shmukler Graduate Piano Recital, 7:30 p.m., Graham Tyler Memorial Chapel
          •  May 8 — Spring Semester / Spring II Term Ends
          •  May 9 — Maymester Begins
          •  May 12 — Park University Founders' Day (147th Anniversary)
          •  May 12 — Founders' Day Historical Presentation, 3 p.m., Virtual
          •  May 13 — Board of Trustees Meeting, Parkville Campus
          •  May 15 — Parkville Symphonic Band Concert, 3 p.m., Graham Tyler Memorial Chapel
          •  May 20 — Beaufort (S.C.) Marine Corps Air Station Campus Commencement Ceremony, 1 p.m. (2 p.m. Eastern time), Base Theater
          •  May 22 — Maymester Ends
          •  May 26 — Barstow (Calif.) Community College Campus / Victor Valley College (Calif.) Campus Commencement Ceremony, 5 p.m. (3 p.m. Pacific time), Barstow Community College Performing Arts Center
          •  May 30 — Memorial Day Holiday (all University offices closed nationwide)
          •  June 2 — Cherry Point (N.C.) Marine Corps Air Station Campus Commencement Ceremony, 9 a.m. (10 a.m. Eastern), Two Rivers Theater and Event Center
          •  June 6 — Junemester / Summer Session Begins
          •  June 20 — Juneteenth Holiday Observed (All University offices closed nationwide; Summer Session and Junemester classes held as scheduled)
          •  June 21-24 — Park United Conference, Parkville Campus/Virtual/Hybrid
          •  June 24 — F.E. Warren Air Force Base (Wyo.) Campus Commencement, 3:30 p.m. (2:30 p.m. Mountain time), Trails End Event Center
To view a comprehensive schedule for all events, including athletics and student life, visit park.edu/calendars/park-events-calendar.