The Crow's Nest — September 3, 2020
Whiteman AFB Renames Education Center After Former Campus Director
Whiteman Air Force Base (Mo.), where Park University has a campus, has renamed its education center in honor of Dale "Buck" Buckingham, former director of Park's Whiteman AFB campus who passed away in November 2018. The Buckingham Professional Development Center was named in honor of his service to the airmen at the base. "It is very fitting that the PDC be renamed after Mr. Buckingham," said Charay Zimmerschied, 509th Force Support Squadron Force Development flight chief. "His impact on Whiteman as a command chief and director of Park University during his tenure is immeasurable. He loved spending time with airmen, mentoring them and getting them excited about serving and learning. This is a nice way to honor his memory." Read more at whiteman.af.mil/News/Article-Display/Article/2311580/whiteman-afb-officials-honor-the-first-509th-bomb-wing-command-chief.
Board of Trustees Adds Two New Members
The governing body of Park University — its Board of Trustees — elected two more individuals, Andrew Romer and Adelaida Severson, Ph.D., to serve three-year terms on the board, effective Aug. 28. Romer, a 2007 Park graduate, is senior director and general manager of Cerner Government Services, North Kansas City, Mo. Severson is president and chief executive officer of Bushtex Inc., in Gilbert, Ariz. Read more about both new trustees at park.edu/news/board-of-trustees-additions-2020.
Hauptmann Lecture to Focus on Diverse Workforces in Promoting Democratic Values
A presentation on "The Importance of Diverse Workforces in Promoting Democratic Values" will be the emphasis of Park University's 28th annual Dr. Jerzy Hauptmann Distinguished Guest Lecture Series event on Thursday, Sept. 10, starting at noon. Due to the coronavirus pandemic, this year's lecture will be held virtually. To register, visit park.edu/hauptmannlecture. After registering, information will be sent with instructions on how to access the event.
This year's Hauptmann Lecture featured speaker will be Norma Riccucci, Ph.D., Board of Governors Distinguished Professor within the School of Public Affairs and Administration at Rutgers University – Newark (N.J.). Riccucci's presentation will focus on the importance of diversity in the workplace for the promotion of democratic ideals and values. In the tradition set forth by Hauptmann, Riccucci will examine how diversity in government workplaces produces social and economic equity, which are key democratic values for all segments of society. In addition, strategies that governments rely on to promote diversity will be addressed. Read more about the Riccucci and the Hauptmann Lecture Series at park.edu/news/hauptmann-lecture-2020.
Constitution Day Lecture to Feature Discussion on How the Presidential Election Will Impact Public Policy
Park University's annual Constitution Day Lecture will feature a conversation on "The 2020 U.S. General Election: Public Policy Implications in January 2021." The discussion will take place on Wednesday, Sept. 23, starting at 3 p.m. Due to the coronavirus pandemic, this year's Constitution Day event will be held virtually at park.edu/constitutionday. Park University faculty members Matt Harris, Ph.D. (left), and Jack Adam MacLennan, Ph.D., both assistant professors of political science, will discuss the importance of the upcoming U.S. presidential election in November for both domestic and international politics. Read more about the event at park.edu/news/constitution-day-lecture-2020.
ICM Hosting Gala at Drive-In Theater; Event to be Broadcast Online and on TV
Park University's International Center for Music will host a unique event on Thursday, Sept. 17. The ICM's annual gala event, Stanislav and Friends, will feature a pre-recorded concert shown outdoors at the Boulevard Drive-In in Kansas City, Kan. The concert will feature performances by ICM faculty and students past and present, including a finale with two pianos and four pianists. Admission is $50 for two people in a vehicle or $100 for three or more. Sponsorships are also available starting at $1,250.
Can't make the gala event? The concert will be livestreamed Friday, Sept. 25, through Sunday, Sept. 27. A donation of $25 will be required to view the concert. In addition, a one-hour condensed version of the concert will be broadcast on KSMO-TV in Kansas City on Sept. 27 at 11 a.m. For complete information and to purchase tickets, visit icm.park.edu/icm-gala.
Park Senior's Paintings on Display in Campanella Gallery
An art exhibit featuring oil paintings by Lauren Thompson, senior secondary education/K-12 fine art major, is on display through Friday, Sept. 25, in the Campanella Gallery located within Norrington Center on Park University's flagship Parkville Campus. According to Thompson, the exhibit, "Weeds," showcases something that is commonly overlooked and even despised. "Finding the beauty in the unwanted or the mundane is what I consider to be a very definition of art," Thompson said. "To create the composition for these images, I wanted to really get close up to the plants and focus on the color schemes that nature is providing."
Center for Global Peace Journalism Co-Hosting KC Area Peacebuilding Conference
Park University and its Center for Global Peace Journalism are co-hosting the Greater Kansas City Peacebuilding Conference. Due to the coronavirus pandemic, this year's conference, "Building Peace Through Social Justice," will feature eight virtual presentations spread across three months. The conference will kick off on Wednesday, Sept. 9, at 2 p.m., with a session on "Partisan Media Narratives: Impeding Social Justice," by Steve Youngblood, director of the CGPJ and associate professor of communication arts at Park University. Youngblood will look at how the media present partisan narratives about social justice issues, such as recent protest movements. He will also discuss how media can unite, instead of divide. For more information on all the sessions or to register to virtually attend any or all sessions of this year's conference, visit jccc.edu/conferences/peacebuilding.
Online Workshop for K-12 Educators Transitioning to E-Learning Offered by University
Park University's Office of Continuing Education and Workforce Development will again offer a four-week online workshop geared for K-12 teachers to help in the transition to e-learning. The workshop, "From the Schoolhouse to Their House: A New Playbook for Teaching and Learning," will kick off on Monday, Jan. 25, 2021. The workshop was designed by educators in K-12 and higher education settings, as well as instructional designers. Two nights a week (Mondays and Thursdays at 7 p.m. [Central time]) during the four weeks, expert panels will present a variety of session topics, including: Tools for Transition, Bringing Balance: In-Person and Online Learning, Social Emotional Learning, and Deep Dive – Planning Forward. In addition, breakout conversations will be provided during the discussions and each weekly session will be different, providing resources and tools to immediately use in the online classroom.
Registration cost is $50 for individuals not wishing to earn credit or $250 for those who want to receive three credit hours toward a Master of Education degree in Park's Educational Leadership or Educational Technology programs. For more information about the workshop and to register, visit park.edu/academics/elearning-a-workshop-for-k-12-teachers.
Parkville Campus Athletics Spectator Policy for Fall Semester
Park University's Parkville Campus Department of Athletics has announced its spectator policy for home events during the fall semester due to the coronavirus pandemic. Throughout the entire month of September, no fans will be admitted to any athletics events on the Parkville Campus. However, all Parkville Campus athletics events will be streamed free of charge at https://portal.stretchinternet.com/park.
Beginning Thursday, Oct. 1, the University plans to allow up to 25 percent capacity at events in Breckon Sports Center and at Julian Field. Only residential students, student-athletes, faculty, staff and family members will be considered for admittance; no visiting team spectators will be allowed per Heart of America Conference rules. Those wishing to attend will be required to have their Park ID and will go through a screening process to include a temperature check and questionnaire. Attendees will be required to wear a face covering and adhere to social distancing requirements. For more information, visit parkathletics.com/article/3169.
Park University Announces Graduates from Minot AFB Campus
Park University has announced its list of graduates from the following campuses:
          •  Minot (N.D.) Air Force Base
Faculty, Staff, Student News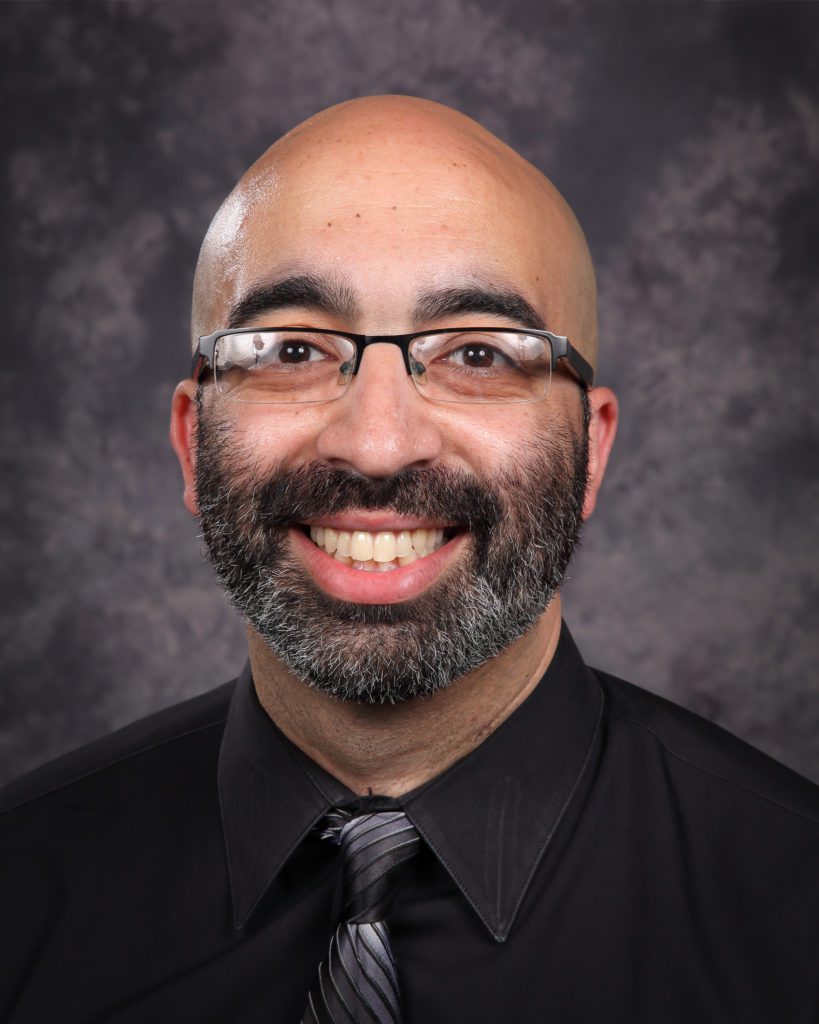 Mike Talamantes, Parkville Campus director of volleyball and men's/women's volleyball head coach, has been elected vice president of the NAIA Women's Beach Volleyball Coaches Association.
A recently published book, Current and Prospective Applications of Virtual Reality in Higher Education, includes a collection of articles edited and authored by a number of Park University faculty and staff. The book, which includes an overall understanding and approach to virtual reality in education, specific applications of using virtual reality in higher education, and prospects and issues of virtual reality in the future, was edited by Dong Hwa (Donna) Choi, Ph.D., professor of early childhood education, Amber Dailey-Hebert, Ph.D., professor of education, and Judi Simmons Estes, Ph.D., retired associate professor of education. The trio also authored the chapter "The History and Evolution of Virtual Reality." Other chapters authored by Park employees include: "Technical Details and Educational Applications for Virtual Reality Technologies" by Yongzhi (Joe) Wang, Ph.D., assistant professor of computer science and information systems; "Creating a Virtual Reality Lab: Using a Student Centered Approach" by Estes and Ben Zibers, associate vice president of the Gilbert (Ariz.) Campus; "Board Games, Zombies and Minecraft: Gamification in Higher Education" by Susan Keim, Ph.D., assistant professor of public administration, and Zac Jarrard, information technology services project manager; and "Virtual Reality in Social Work Education: Models, Meaning and Purpose for Enhanced Learning," by Debra Olson-Morrison, Ph.D., former assistant professor of social work.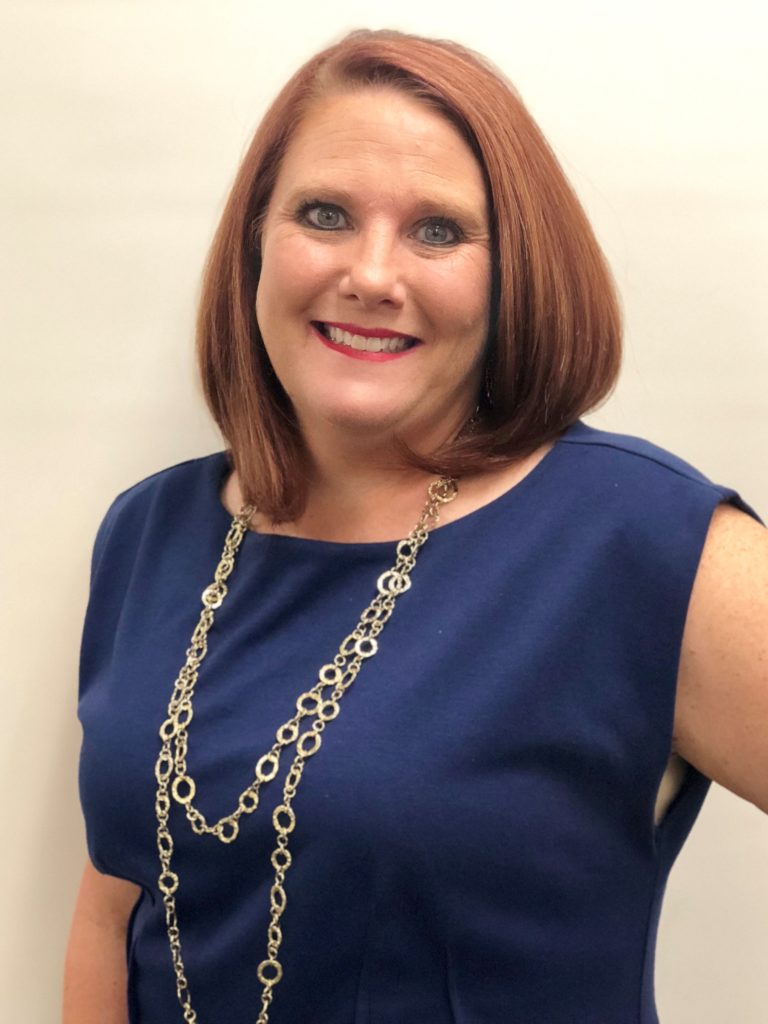 Katie Ervin, Ed.D., associate vice president of academic operations, was a panelist on the Mid-America Regional Council's Regional Innovation Forum: Meaningful Online Learning session, held virtually on Aug. 19. Ervin shared tips on creating a meaningful online learning experience.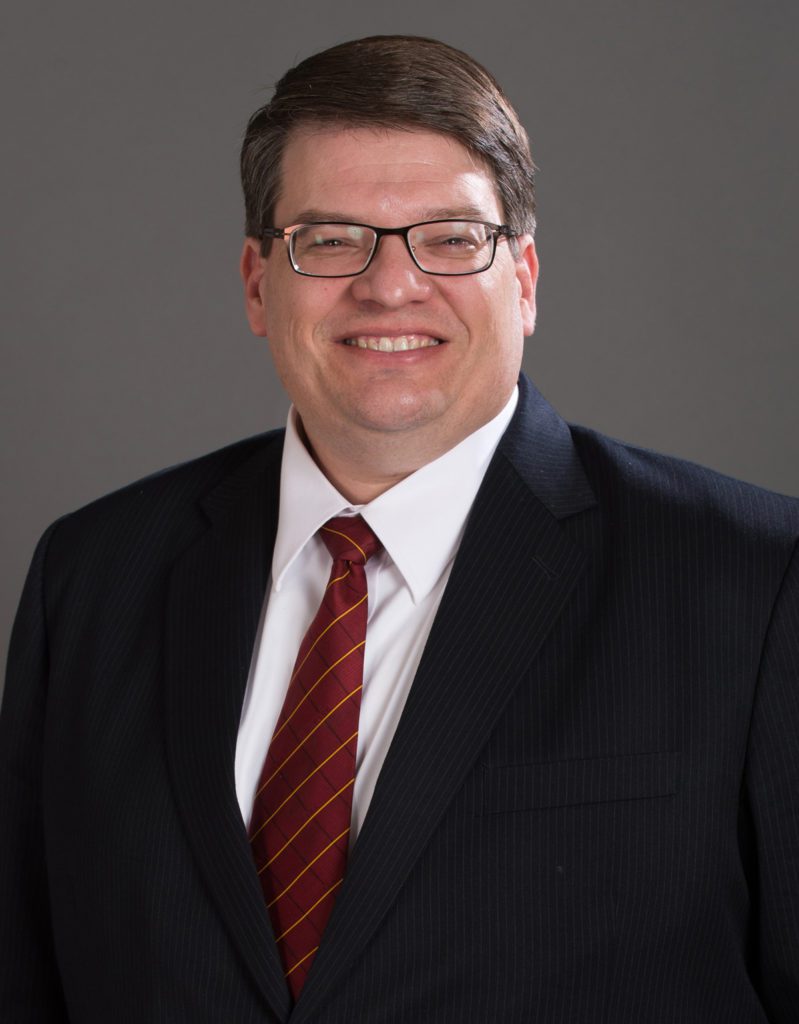 Park University President Greg Gunderson, Ph.D., was elected to serve on the Board of Trustees for the Higher Learning Commission, effective Sept. 1. The Board deliberates on and decides the official action on all recommendations for institutions placed on notice or probation and their removal from such status, withdrawal of affiliation, application for initial candidacy or initial accreditation, and request for change of institutional control, structure or organization. The Board also issues and removes all show-cause orders.
A trio of Park University students were honored in the Future Business Leaders of America-Phi Beta Lambda National Leadership Experience 2020 event held virtually this summer as part of the organization's national awards program. Jocelyn Clayton, senior secondary education/English major, placed 4th in the Future Business Educator division in Interview events; Jacob Gray, junior graphic design major, placed 7th in the Computer Animation division in Presentation events; and Kylee Carpenter, 2017 graduate and current student in the Master of Business Administration program, placed 10th in the Retail Management division in Individual Objective Test events.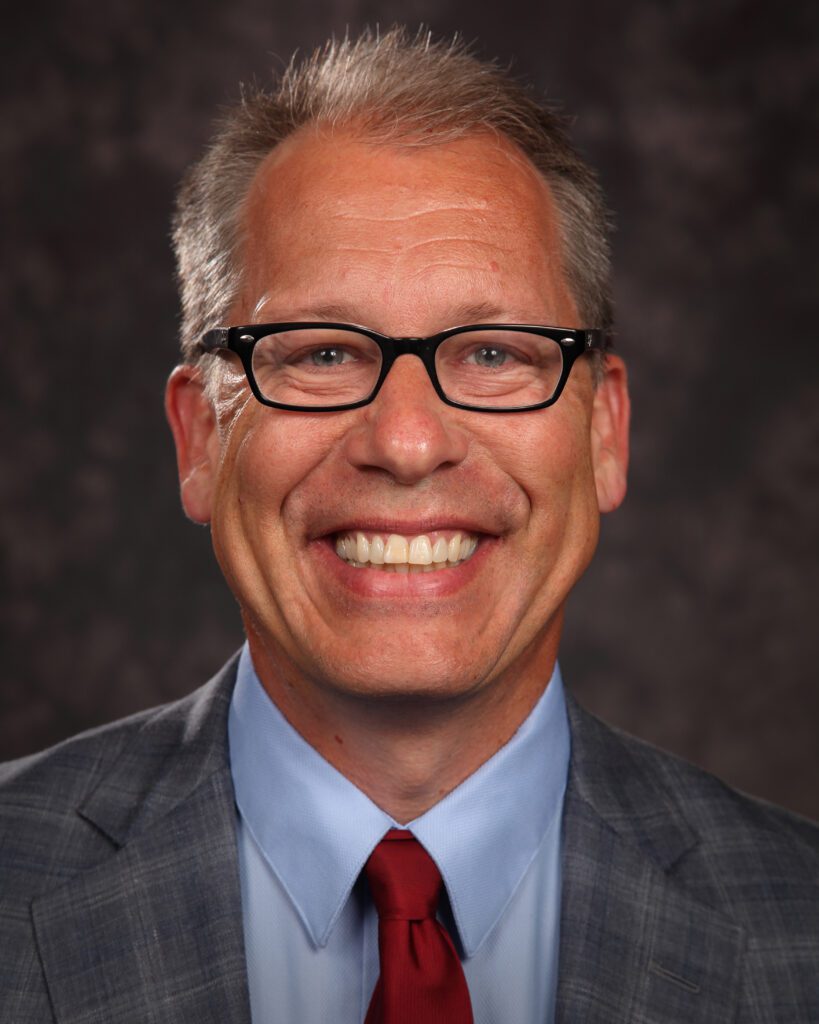 Erik Bergrud, associate vice president for university engagement, co-authored "Artificial Intelligence: An Agenda for 2021" as part of the National Academy of Public Administration's Election 2020 Grand Challenges series.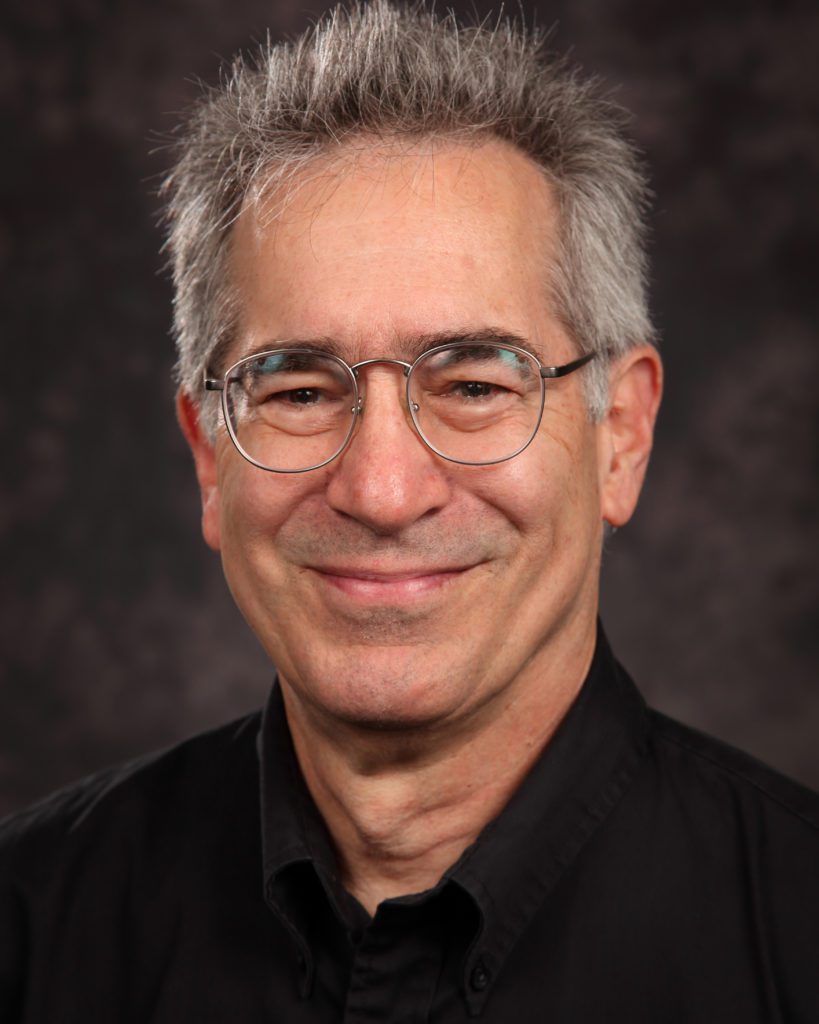 Two articles authored by a trio of Park University faculty have been published in the summer edition of the Transnational Journal of Business, a publication of the Accreditation Council for Business Schools and Programs. Brad Kleindl, Ph.D., professor of marketing, wrote "A Path Analysis Attitude Model Approach for Degree Persistence Across Student Populations." This quantitative exploratory study identifies a retention model based on Ajzen's (1991, 2001) Theory of Planned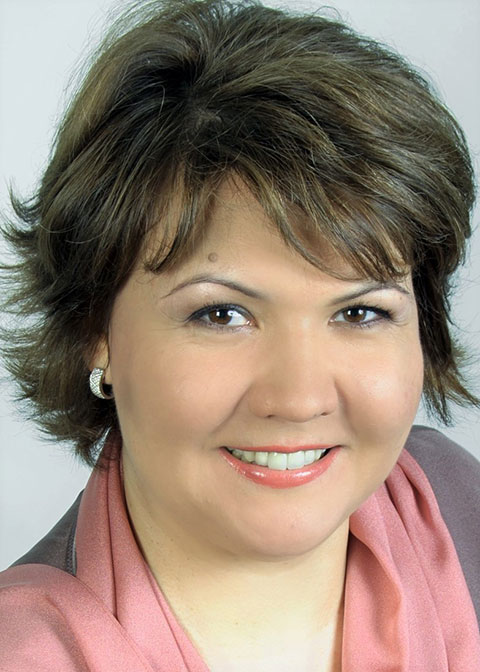 Behavior, along with other traditional retention related measures, to develop a comprehensive model of student retention intent across two student populations split by age. Alla Adams, Ph.D., assistant professor of healthcare administration, and Harold Griffin, Ph.D., adjunct instructor of healthcare administration, wrote "Case Study: Empirical Evidence of Soft Skill Improvement in Park University's Online Master of Healthcare Administration Program." This case study highlights the multiyear journey that led to the development of a set of valid and reliable rubrics and improved soft skills in Park graduates.
Park in the News
A feature story on Kyle Reeves, Parkville Campus freshman men's basketball student-athlete, appeared in the Left Hand Valley (Niwot, Colo.) Courier on Aug. 5.
Erik Bergrud, associate vice president for university engagement, appeared on the Major Arena Soccer League program "MASL in the Box" on Aug. 7.
Brittanie Propes, '13, was featured in an article published in the (Clay County, Mo.) Courier-Tribune on Aug. 11. Propes was recently appointed the recreation and marketing manager for Smithville, Mo.
Rebecca Hermosillo, '19, was featured in an article published in the North Bay Business Journal (Santa Rosa, Calif.) on Aug. 11. Hermosillo is the district representative for California 5th District Rep. Mike Thompson.
Tami Radohl, Ph.D., associate professor of social work, was interviewed for a story related to parents balancing their careers with the current state of virtual learning for their children that aired on WDAF-TV in Kansas City on Aug. 11. Radohl discussed the concerns she has for her 6th grade son who is in a special needs program and the lack of communication from the school district.
Kelly Stinnett, Gilbert (Ariz.) Campus baseball head coach, was featured in a question-and-answer story that appeared on the SportsCollectorsDaily.com website on Aug. 12.
Steve Bell, Ph.D., J.D., professor of economics, was interviewed for a story that aired on KSHB-TV in Kansas City on Aug. 19 related to how the coronavirus pandemic is impacting small businesses. The story also aired on TV stations in Springfield and St. Joseph, Mo.
Pat Contreras, a member of Park University's Civic Advisory Council, was featured in a "Connecting KC" special report that appeared in the Kansas City Business Journal on Aug. 21. Contreras is the director of project development at McCownGordon Construction in Kansas City, Mo.
A story focusing on Brianna Ramirez, '20, and her family aired on KTSM-TV in El Paso, Texas, on Aug. 26. The story was related to the struggles low-income families are having with remote learning due to the coronavirus pandemic.
Park University hosted a press conference on Aug. 27 for Vlatko Andonovski, '08, who is the head coach for the U.S. Soccer Women's National Team. Stories aired on KMBC-TV and WDAF-TV, as well as published in The Kansas City Star and BlueTestament.com.
Park University was highlighted in a story that appeared on KCUR-FM's (in Kansas City) website on Aug. 27 related to drops in military enrollment at colleges/universities due in part to the coronavirus pandemic. President Greg Gunderson, Ph.D., and Director of Military and Veteran Student Services Sarah Weygand were interviewed for the story.
A story about Will Beckley, '09, being appointed plant manager for the U.S. Marine Corps Marine Depot Maintenance Command's Production Plant Albany (Ga.), appeared on the Defense Visual Information Distribution Service website on Aug. 27.
A story about Master Sgt. Tyneka Howard, '13, appeared in the Martinsville (Va.) Bulletin on Aug. 31. Howard has retired as a master sergeant in the U.S. Air Force and began a career as a Junior ROTC instructor in Raleigh, N.C.
Park University received the following rankings:
          •  RNToBSNProgram.com ranked Park No. 14 on its "Best Healthcare Administration Programs in 2020 (Online and On-Campus)" list.
Upcoming Events
(All events are Central time)
          •  Through September 25 — Lauren Thompson Art Exhibit, Campanella Gallery
          •  September 7 — Labor Day Holiday (all University offices closed nationwide; Parkville and Gilbert daytime classes cancelled; Fall I classes held as scheduled)
          •  September 10 — Dr. Jerzy Hauptmann Distinguished Guest Lecture: Dr. Norma Riccucci, noon, Virtual
          •  September 17 — International Center for Music Gala, 6 p.m., Boulevard Drive-In, Kansas City, Kan.
          •  September 19 — International Talk Like a Pirate Day
          •  September 23 — Constitution Day Lecture: "The 2020 U.S. General Election: Public Policy Implications in January 2021," 3 p.m., Virtual
          •  September 25-27 — International Center for Music Concert: Stanislav and Friends Virtual Broadcast
          •  October 9 — Fort Leonard Wood (Mo.) Campus Commencement, TBA, Nutter Field House
          •  October 11 — Fall I Term Ends
          •  October 12-18 — Fall Recess
          •  October 12 — Park University Golf Scramble, 10 a.m., The National Golf Club of Kansas City
          •  October 15 — International Center for Music Concert: Violinist Ben Sayevich and Pianist Lolita Lisovskaya-Sayevich, 7:30 p.m., 1900 Building, Mission Woods, Kan.
          •  October 19 — Fall II Classes Begin
The following events were/are cancelled due to the COVID-19 pandemic:
          •  August 8 — El Paso (Texas) Campus / Fort Bliss (Texas) Campus / Holloman Air Force Base (N.M.) Campus Commencement (rescheduled for January 30, 2021)
          •  August 21 — Minot (N.D.) Air Force Base Campus Commencement
          •  September 12 — Davis-Monthan Air Force Base (Ariz.) Campus Commencement (rescheduled for December 19)
          •  September 17-19 — Homecoming and Family Weekend, Parkville Campus
          •  September 18 — Camp Pendleton (Calif.) Campus Commencement
          •  September 18 — Naval Support Activity Mid-South Millington (Tenn.) Campus Commencement
          •  October 13 — River Read Children's Literature Festival
Note: When these events are rescheduled (if applicable), they will be updated in the University's online calendar. To view a comprehensive schedule for all events, including athletics and student life, visit park.edu/calendars/park-events-calendar.